Widnes Wild lost 7-2 in their final Moralee Cup group game of the season against Solihull Barons.
Two goals from Vlads Vulkanov served as bookends to a really poor performance from Richard Haggar's side.
Failed powerplays were the biggest issue for the Wild, as they struggled to make any numbers advantage work in their favour.
The Barons had penalties for slashing and boarding in the final period but neither were capitalised on by the Wild.
The game was tight heading into the break after the second period.
There was a flurry of goals for the away side at the start of the third.
The score went from 3-1 to 7-1 in less than eight minutes in the third and it was quite visible how much the players' heads collectively dropped.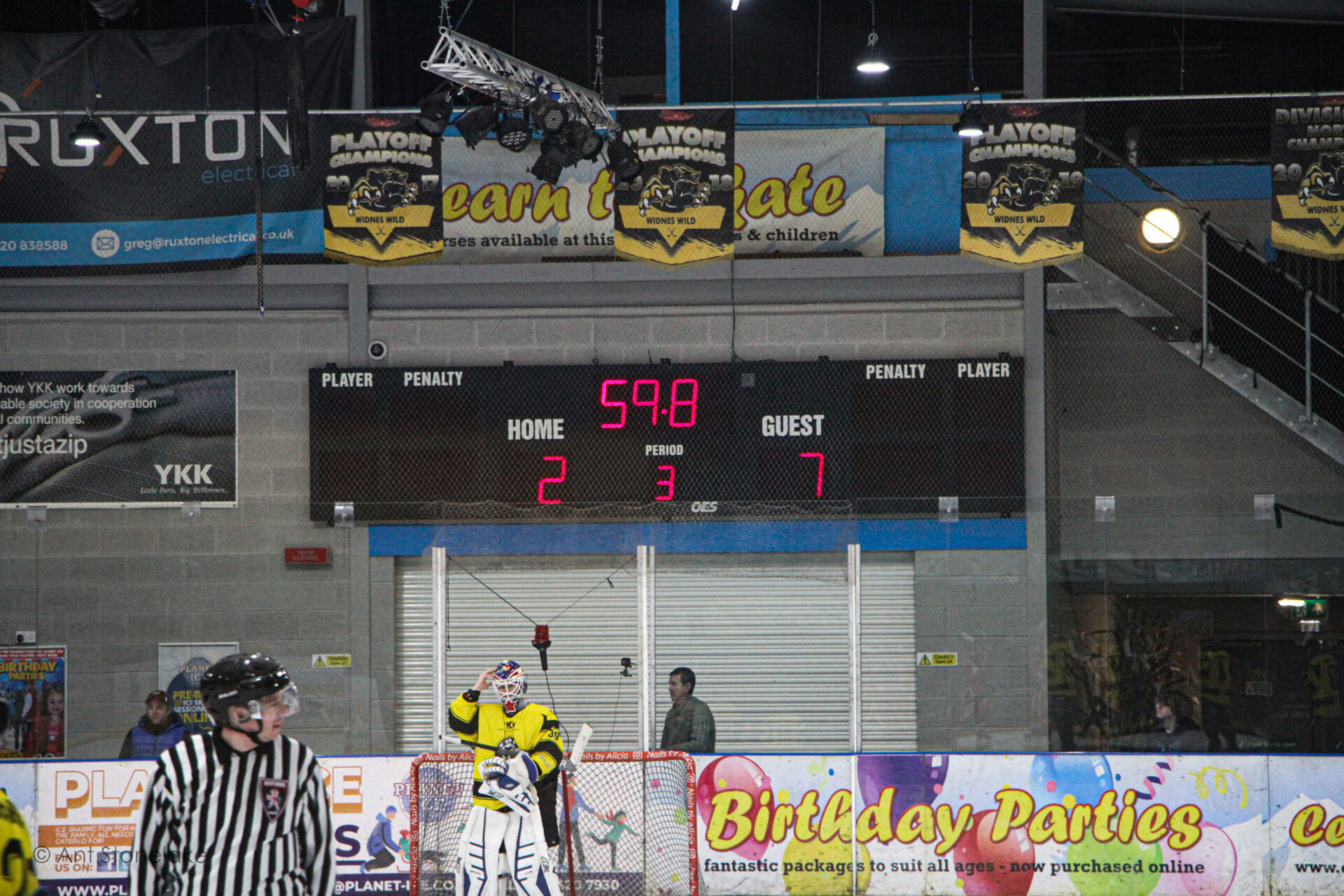 A fan in the crowd fittingly heckled that the team were looking 'scared'.
The fight came back into the side with Vulkanov's second goal giving them some sort of consolation.
Things descended into chaos after the final whistle with a mass brawl breaking out in the middle of the ice.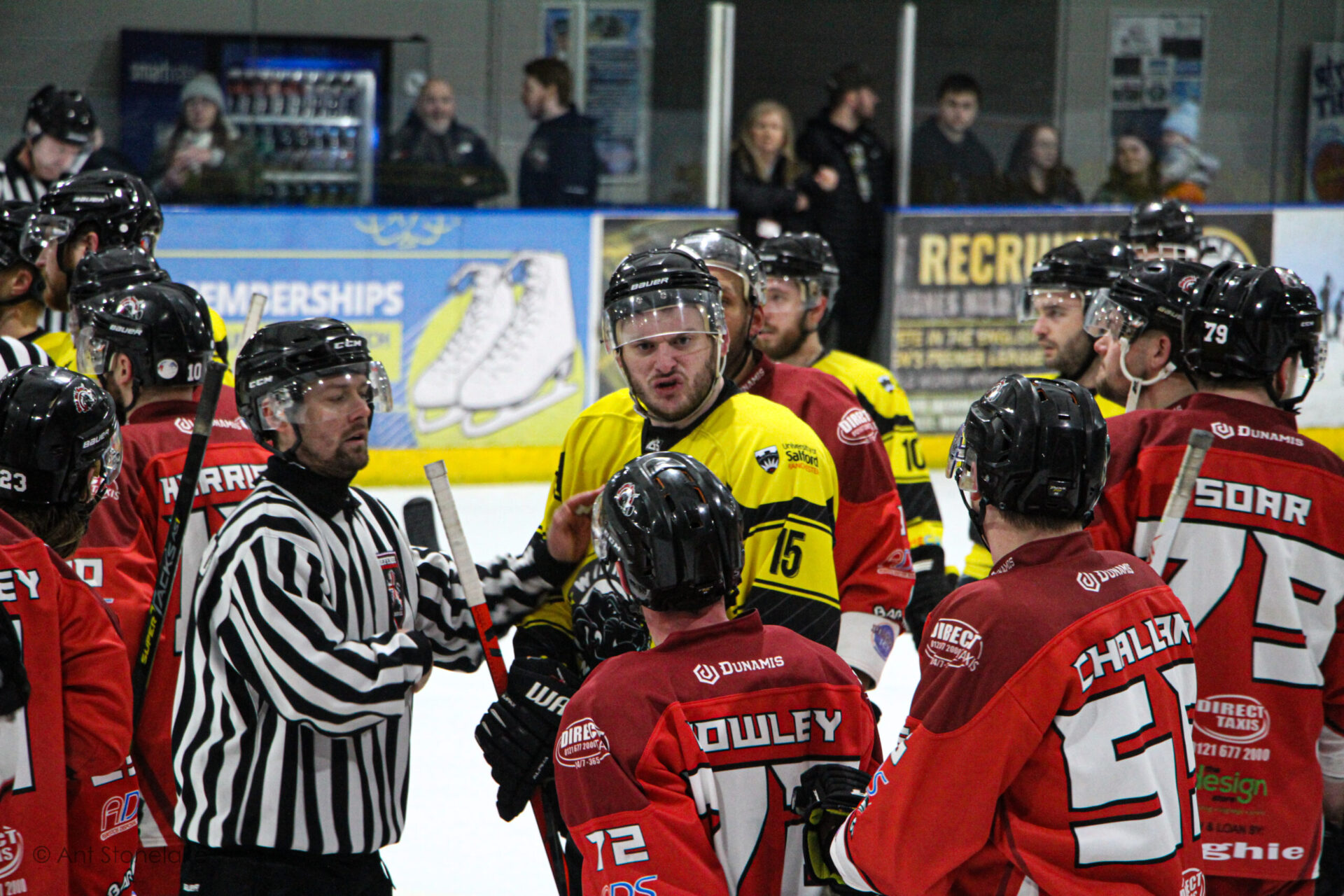 After separating the two sides after a good few minutes, the referees held the Wild on the ice for another 10 to let the situation defuse.
Both teams were held in the locker rooms at Planet Ice until the Solihull coach was ready for the team to travel back to the midlands.
It would have been tough to pick a Wild MVP after such a poor performance.
But after discussion, the team gave defender Thomas Stubley the accolade.
The loss won't be too hurtful to the Wild though. The team has still qualified for the Moralee Cup semi-finals later in the season.
They will go forward with either the Barons or Sheffield Scimitars.
The team will then face a semi-final game against a team from the Moralee Cup North group.
For now though, it's straight back into league action for the Widnes side.
They travel to Whitley Bay to face the Warriors next weekend.