Feeble, pathetic, woeful, unforgivable. There are plenty of words to describe Everton's performance against Norwich.
'Surprising' is the furthest word from my lips, though.
Evertonians have read this script before. Fall behind to a sloppy goal, press in search of an equaliser which never really looks like coming, then get sucker punched on the counter in the final minutes of the game. Sigh.
Remarkably, this has happened three times this season – to each of the newly promoted sides – and it isn't even December. Allowing this to happen once is bad enough, but three times in 13 games against sides who were in the division below last season? That's unforgivable. 
When you add those results to more drab away performances at Bournemouth, Brighton and Burnley, it becomes very difficult to suggest that Marco Silva should still be managing Everton.
What is he doing so horribly wrong, though? We've broken down the issues which have left Everton in this position.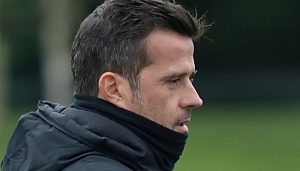 Team Selection
There's no doubt in my mind that Silva picks his favourites. Gylfi Sigurðsson has scored one league goal and registered one assist so far this term, whilst Alex Iwobi – Everton's most creative player – sits on the bench. 
The idea of the Icelandic playmaker is someone who can score from range, whilst being armed with a deadly delivery from set-pieces.
But in reality, the 30-year-old has been off it all season. He seems reluctant to get involved in play, ghosting through games and doing very little in the 90 minutes.
On Saturday, Iwobi completed 17/20 passes and created two chances in his 30-minute cameo. Sigurðsson on the other hand completed 21/29 passes, whilst creating one chance in 90 minutes. Everybody can see it, besides the man who matters most. 
Cenk Tosun has scored two league goals since last October, hardly a man in form.
The attack is hindered massively by his crippling lack of pace, he could get all the questions right on The Chase and still get caught. He tries for sure, but he simply isn't good enough and there's better on the bench.
This lack of urgency and tempo in the spine of the team is genuinely scary, but the worst is yet to come. 
Morgan Schneiderlin was a recent inclusion in our worst Everton XI of the decade, which many declared as harsh. Maybe so, but Saturday's game didn't help his case.
People are suggesting Mikel Arteta should become Everton's new manager, but he'd still walk into the Everton midfield!
The worst bit is, the solutions are sat on the bench. Iwobi is tailor-made for the number 10 role, he brings tempo and urgency which Everton so sorely lack. His movement is so refreshing – it galvanises those around him.
Moise Kean is one of Europe's most promising youngsters. He's come from Juventus – where he was Cristiano Ronaldo's understudy – to rot away on the Everton bench.
Whilst the young Italian has had his misdemeanours, they've been dealt with now. He has to come into the side.
Too stubborn
With the team selection, tactics, formation, substitutions. Overall, Silva is far too stubborn. His reluctance to change what doesn't work is the brunt of all my frustration. 
Whilst he looks to be moving away from the infamous zonal marking tactic, it took him over a season to realise that it doesn't work.
This season, no team has conceded more goals from set-pieces than Everton, whilst no other team has scored from less. A problem area at both ends which Silva has failed to address.
In his first season, Everton once again conceded from the most amount of goals from set-pieces in the league. Unsurprisingly, the Blues are yet to concede directly from a corner since reverting to a man marking system. Why didn't he do it sooner?
His reliance on playing the 4-2-3-1 every game is indicative of a one-dimensional coach who relies on plan A to work. This is despite the fact that Silva spoke in the summer about deploying a 4-3-3 system.
Whilst injuries haven't helped, we have only seen this played once in the infamous 1-1 draw with Tottenham. 
During that game, Everton had two shots on target before reverting to a two striker formation, going on to score. There's such little tactical flexibility up until Silva gets desperate, then he lashes on every attacking player from the bench (apart from Moise Kean). 
He is still yet to hand a debut to an Everton youth academy graduate also, at a club where giving youth a chance is vital.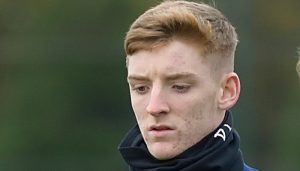 Everton are too predictable
Premier League managers must be licking their lips when they come up against Everton, especially at Goodison. 
The Toffees struggle hugely to break down a low block. If a good defensive team come up against Everton, chances are they're going to win.
The build up play is so predictable; work the ball up the field, pass it from side to side in an attempt to stretch the opposition, swing a ball into the box, repeat.
The opposition then frustrate Everton, meaning they commit more men forward before being inevitably sucker punched on the counter-attack. Teams who can defend will beat The Toffes as they can't break sides down because there's no movement, urgency or tempo. There's those words again.
Who could replace him?
Everton have to make a smart appointment this time – not another mediocre manager from a mediocre team. I keep on hearing that 'you can't keep sacking managers', but if they appointed the correct one, they wouldn't need to. It's not rocket science.
They made a smart appointment in Marcel Brands as Director of Football, they must do the same in the dugout.
The aforementioned Mikel Arteta has been mooted as a top level coach for years, and whilst his Everton roots make this an easy link, I think it would come too soon for the Spaniard who would be thrown in at the deep end.
Last season, Marcelino guided Valencia to 4th spot in La Liga whilst also winning the Copa Del Rey. This included turning the fortunes of the club around who struggled to recover following the Gary Neville era. This would constitute as a 'smart appointment'.
Marcelo Gallardo may have just lost the Copa Libertadores final with River Plate, but the 43-year-old has enjoyed a stellar five-year spell with the South American giants. His commitment to play attacking football would certainly suit Everton's personnel.
The least likely of those being linked is Mauricio Pochettino after he was sacked by Tottenham last week. Whilst 'Poch' could be keen to stay in England and take another project very similar to Tottenham, I think he will be too tempted by better jobs abroad.
The uncertain future
The Liverpool Echo reported on Saturday that Farhad Moshiri said to fans 'we will have better days', but to be honest Farhad – they'd struggle to get much worse. 
Silva seems like a genuinely likeable man. But time and time again, he's failed to kick on. Just when the door is opening a tad to better days, he plays 4-2-3-1 with Sigurðsson behind Tosun. Frustrating is an understatement.
If he survives the weekend, then I would guess he'll be in the dugout for next Sunday's trip to Leicester. Then after that, it's the Derby at Anfield. If Everton go to their place playing like they did on Saturday we'll be looking at a cricket score.
It's time to throw caution to the wind. If he wants to manage Everton, then he needs to pick the team that will save him his job. But only time will tell.