A Merseyside professional football freestyler has been using his tricks to deter young people in Liverpool away from crime.
53 year Richard Braithwaite, also known as "Silky Skills" works with youth centres across Merseyside where he showcases his abilities and gives positive advice to kids: "Because I was a youth worker, my work is focused on crime prevention. I go into youth clubs and schools, I use a lot of my skills, and it's a chance to deter them from crime."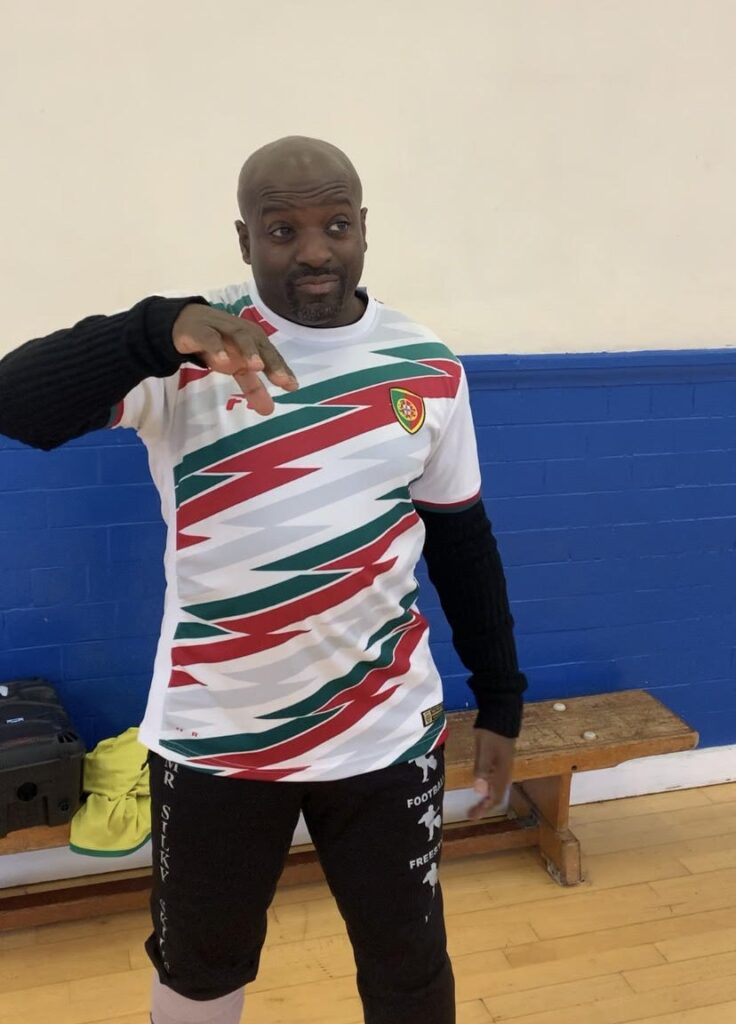 Silky grew up in Toxteth and started playing football at the age of seven. When his dream to become a professional footballer fell through, he became a social worker for eleven years.
"Because I had the respect of the whole community I went into events. I came up with an idea called Silky Skills. I didn't want to see young people playing football anymore, I just wanted to see a different aspect of football which entails the most football kick ups in a minute, and the best skills routine to music."
His events saw football freestylers and musicians showcasing their talents. Braithwaite's first event was launched by England and Liverpool legend John Barnes. It was a huge  success.
John Farnworth is a fellow freestyler: "Richard would often organise these events for the whole community and bring in the best freestylers from all over the world to do a showcase. I think it really left a positive mark on the community."
Farnworth, a long-time friend has been involved with most Premier League clubs, but works predominantly with Manchester United, and uses his skills to reach a younger audience, using social media.
Freestyle football has become more popular over the last decade, and now has a governing body, The World Freestyle Football Association (WFFA). Its professional calendar is packed with events.
This growth has given freestylers lots of opportunities. Braithwaite has played in some of Europe's biggest stadiums, and he lined up alongside Luis Figo and Zinedine Zidane at  Soccer Aid at Old Trafford. For him and for Farnworth, the passion for freestyling is about expressing themselves and bringing joy to those who watch, especially young people.
"Look at Maradona, Ronaldo, Neymar, Ronaldinho. They all epitomize what we do. It all comes down to expression and not being bound by tactics. I think sometimes you have to realise football is an entertainment", according to Farnworth.
Just as these legends gave hope to kids across the globe, Richard Braithwaite is doing the same for kids on Merseyside.