The Marco Silva era
Another poor, mismanaged and sorry chapter of Everton Football Club closed yesterday as Marco Silva was sacked after just 18 months in charge. A club who once maintained the same face in the dugout for over 11 years from 2002 are now searching for their fifth manager since 2013. 
This period of instability includes Silva, but it stems far beyond the Portuguese's shortcomings. The journey that lead up to his appointment certainly didn't help him, either. 
Many Blues were caught in between a rock and a hard place; not particularly enamoured by Silva, but equally desperate to shift Sam Allardyce out of the club. Now I know how Aron Ralston felt. The relief of sacking Allardyce was palpable and whilst the former England manager had come in and lifted Everton up the table – it didn't need much. 
Despite the backing of Allardyce from the media, he's yet to manage another team since. It seems like such a shame that a world class manager can go so long unemployed.
The Allardyce era was as strange as it was unnecessary. From claiming a victory in a game he didn't manage, to sending Craig Shakespeare to Cyprus to take charge of a Europa League fixture, to taking a point from Anfield with 21% of the ball. They were bleak days, but with the promise of better ahead. 
Whilst a different breed of chaos was unravelling at Everton with each passing week, Silva was sacked by Watford in January 2018 after eight losses in the club's previous 11 league games. Ironically, this exact run of form lead to Silva's sacking at Everton. 
Despite his spectacular nosedive, Everton inexplicably appointed Silva in June of 2018. 
The arrival of Marcel Brands as Director of Football that same week to clean up the mess left by the ineptitude of Steve Walsh and his Monopoly cheque book was a welcome addition to the club, however. Whilst Silva wasn't the most exciting appointment, Brands' arrival certainly was if he was allowed to complete the job.
A freak 22-0 victory kicked things off for Silva in a pre-season against Austrian side Irdning, with Cenk Tosun somehow bagging four of them. Lucas Digne, Richarlison and Bernard were added to bolster the ranks before an opening day trip to Wolves as the Everton squad started to take shape. 
A disappointing 2-2 draw followed, with mistakes on the field, a controversial refereeing decision and a decisive late goal prevented Everton from recording an opening day win. These issues persisted, and would ultimately go on to define the Silva era.
The lead up to Christmas saw a variety of results. Standard home wins against the likes of Crystal Palace and Cardiff were mixed in with cruel away defeats at Manchester United, Arsenal and Liverpool in which Everton rued missed chances and officiating mishaps. The topsy-turvy nature of Silva's side was perfectly demonstrated by a 6-2 mauling at the hands of Tottenham, before an equally rampant 5-1 win over Burnley, all before stumbling to a 1-0 defeat at Brighton in which Oumar Niasse featured.
One step forward, two steps back.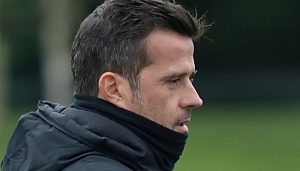 The New Year got underway in similarly disappointing fashion. A lethargic 1-0 home loss to Leicester kicked off 2019, with a cup exit and an awol Idrissa Gana Gueye rounding off a difficult month for Silva, who was now feeling the pressure. Three further losses on the bounce in February left fans questioning; 'where can we go from here?' The next 11 games proved pivotal, there's that number again.
Gylfi Sigurdsson's invisibility cloak must have been in the wash, as he went on to score two lovely goals away at Cardiff in a 3-0 victory, before a battling display against rivals Liverpool earnt Everton a 0-0 draw. But as Silva climbed a ladder, he slid down a snake. Two nil up and cruising at Newcastle, the Blues capitulated, falling to a 3-2 defeat in which individual and refereeing errors were once again the story of the day.
Three excellent wins on the spin over Chelsea, West Ham and Arsenal followed the St James' Park horror show, again displaying the potential that this team had as Marco was seemingly on the brink of finding something special. 
But of course, the customary two steps back were due, as Everton fell to a 2-0 defeat against an already relegated Fulham side. 
The Toffees remained unbeaten until the end of the season, with a memorable 4-0 victory over Manchester United the crowning glory of Silva's short period with The Blues. A result to rival those of the 80's side, a game that will be spoken of for years to come. 
Whilst his debut season at Goodison was far from perfect, the bad luck in big away games would surely change and the closing two months of the campaign had created reason for optimism with the transfer window ahead. 
A return for Andre Gomes for a paltry £22m was the perfect start to silly season, with Fabian Delph and Jean-Philippe Gbamin arriving to strengthen the midfield amidst Idrissa Gueye's inevitable departure. Moise Kean also arrived as perhaps Everton's most exciting signing since Romelu Lukaku, with Brands working wonders on the deal.
Not for the first time in the Moshiri era however, the end of the transfer window left a lot to be desired. Whilst Everton's 2018/19 season was helped massively by a triple deadline day swoop of Gomes, Yerry Mina and Kurt Zouma, this year's didn't yield the same result.
With Zouma staying at Chelsea, Everton scrambled to sign a centre-back with Marco Rojo and Chris Smalling mooted as potential signings, all whilst they were embroiled in a tug of war over Crystal Palace star Wilfied Zaha. In the end, The Blues signed Alex Iwobi from Arsenal, but the lack of cover in central defence left a bad taste in the mouth, especially with Yerry Mina having niggling injury problems.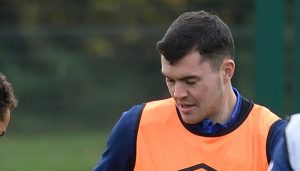 The season started slowly, but did yield four points from the opening two games. It was five defeats in the following six league fixtures which caused the problems, with wretched away performances at Aston Villa, Bournemouth and Burnley showing huge flaws in Marco Silva's management. 
A reluctance to drop underperforming players or move away from his failing zonal marking system cost Everton dear, showing the kind of stubborness Roberto Martinez had shown once upon a time. He wasn't helped by the players, but those who let him down shouldn't have been on the pitch in the first place.
The first international break brought about a change to the personnel. Djibril Sidibe came in at right-back as Alex Iwobi took up his place in the number 10 position. Richarlison was back up front, Bernard on the left and Tom Davies skateboarding in midfield – absolutely dominating Declan Rice as Everton peppered the West Ham goal, but only won 2-0. Silva's luck seemed to be turning, coinciding with making better decisions as he adopted a man-to-man marking system. 
That luck quickly vanished, but once more coincided with strange decisions from the coach. Whilst drawing 1-1 with Brighton the next week, Bernard went down injured with nobody around him. Here, Silva should have seized the initiative and brought Moise Kean on, keeping Iwobi in the hole. He didn't, and Gylfi Sigurdsson's invisibility cloak was in fine form as he emerged from the substitutes bench.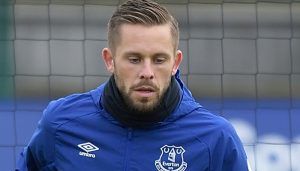 A crushing 3-2 defeat at the Amex was compounded by the most farcical VAR decision I've seen all season, before a cruel Lucas Digne own goal settled it. Things got worse from there. 
A horribly retributive tackle from Son Heung-min left Andre Gomes with a fracture dislocation in his right foot the next week, whilst Everton were denied two stonewall penalties in an infamous bout with Tottenham. 
Silva's lack of back-bone after the game resonated throughout the team, meaning Tottenham controlled the narrative. Everton had lost one of their best players for an indefinite period of time, whilst Son was consoled in the opposite changing room by our captain. 
The pressure was somewhat relieved the next week, as Everton defeated a sorry Southampton side 2-1 in a tense battle on the south-coast. It looked as if Everton had turned a corner going into the international break, but they turned it into a dead-end of which Silva wouldn't return.
A 2-0 defeat at home to Norwich rivalled some of the worst losses Everton had suffered at Goodison in the modern era. A battling performance at Leicester gained no rewards, as the weak mentality and spine within the team was uncovered yet again in the final moments, before another humbling at Anfield sealed Silva's fate.
Whilst Silva has been unlucky at times this season, he didn't change enough of what he could affect to try and turn Everton's fortunes around. A man who seemed universally popular within the club, but he didn't do enough to captivate the fans. When you start on the back foot like Silva did, that's the least you need to do if you want to succeed. 
Here's hoping in a few years time Silva will be remembered for the memorable wins at the back end of last season, and the man who brought Richarlison to Everton. 
Obrigado e boa sorte, Marco.