Aintree racecourse has been named as the sixth favourite across the UK, Scotland, Ireland and Wales in a study by BoyleSports.
With an average monthly search volume of 9,900 and an attendance of around 180,000 in 2019, the Merseyside racecourse is a highly rated location for horse racing fans.
Home of the Randox Grand National festival, which started today and runs until Saturday, Aintree expects to welcome more than 150,000 people this year for the first time since 2019.
As for its' competitors, Ascot racecourse is the favourite, with Cheltenham coming second and Chester in third.
What the data says
BoyleSports reviewed several popularity factors and generated a score for each of the 85 racecourses included.
The top 14 courses were all English, with Leopardstown racecourse bringing Ireland in at 15th and Ayr ranking Scotland 19th.
Out of the three courses in Wales, Chepstow is the favourite with Ffos Las in second and Bangor-on-Dee in third.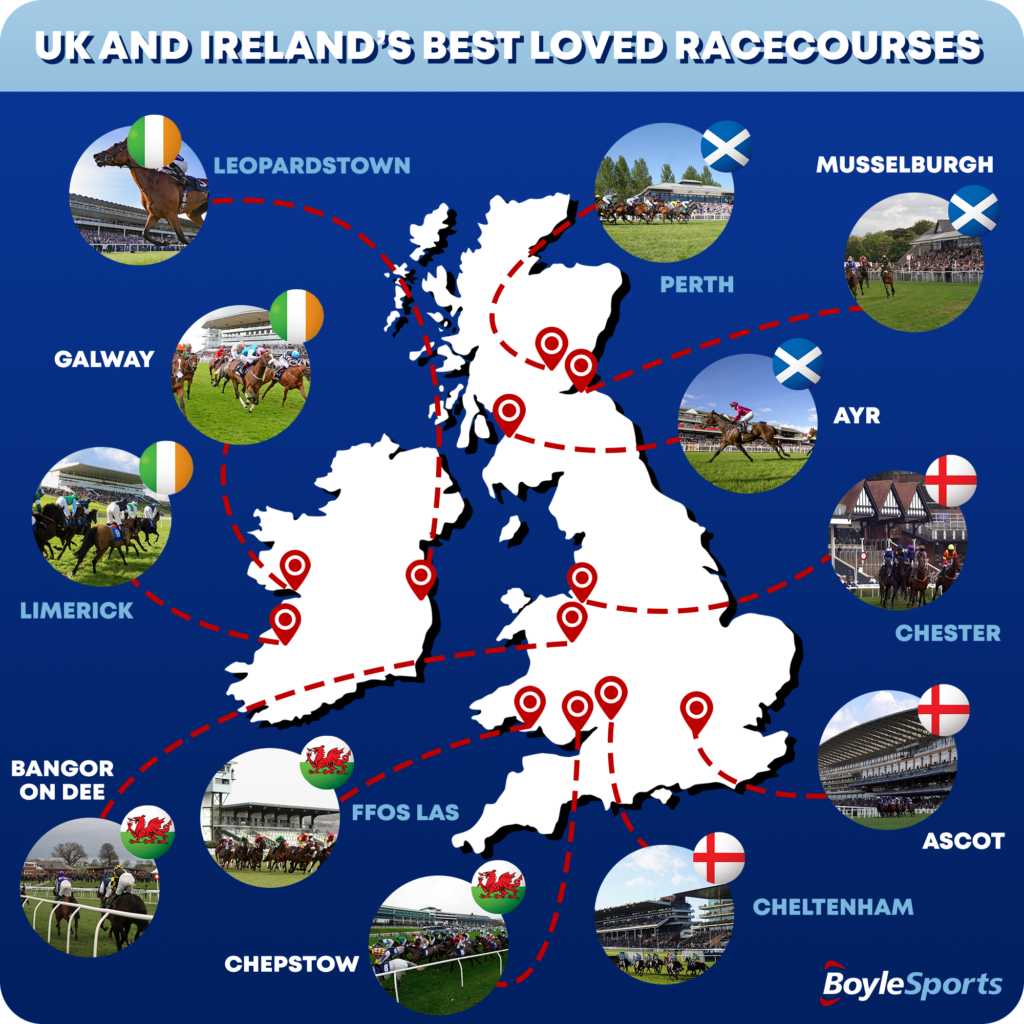 Aintree is popular with fans, accumulating 21,500 Instagram followers (fifth highest) and 66,151 Facebook likes (fourth highest).
It also sits at seventh highest for Instagram posts (33,947), although Ascot (330,556) and Cheltenham (169,483) are massively higher.
Fan-favourite Ascot racecourse has nearly 600,000 spectators a year, which is just shy of 10% of all racegoers.
Social media presence for this track is key, with over 300,000 Instagram posts and 200,000 Facebook likes.
Cheltenham racecourse, home of the Gold Cup, grabs second place thanks to its' 27,100 monthly searches.
Chester takes third, the oldest location still in operation in the world, and is the most reviewed course on TripAdvisor.
Making up the rest of the top five are York and Doncaster, both of which have over 10,000 Instagram followers.
Despite English popularity, the top eight racecourses, which all have a TripAdvisor score of five, are Irish.
Number one Irish racecourse Leopardstown is home of the Irish Champion Stakes competition and welcomed 175,000 visitors in 2019.
Behind this is locations including Galaway, Limerick, Punchestown and Dundalk, all of which had greater than 100,000 visitors in 2019.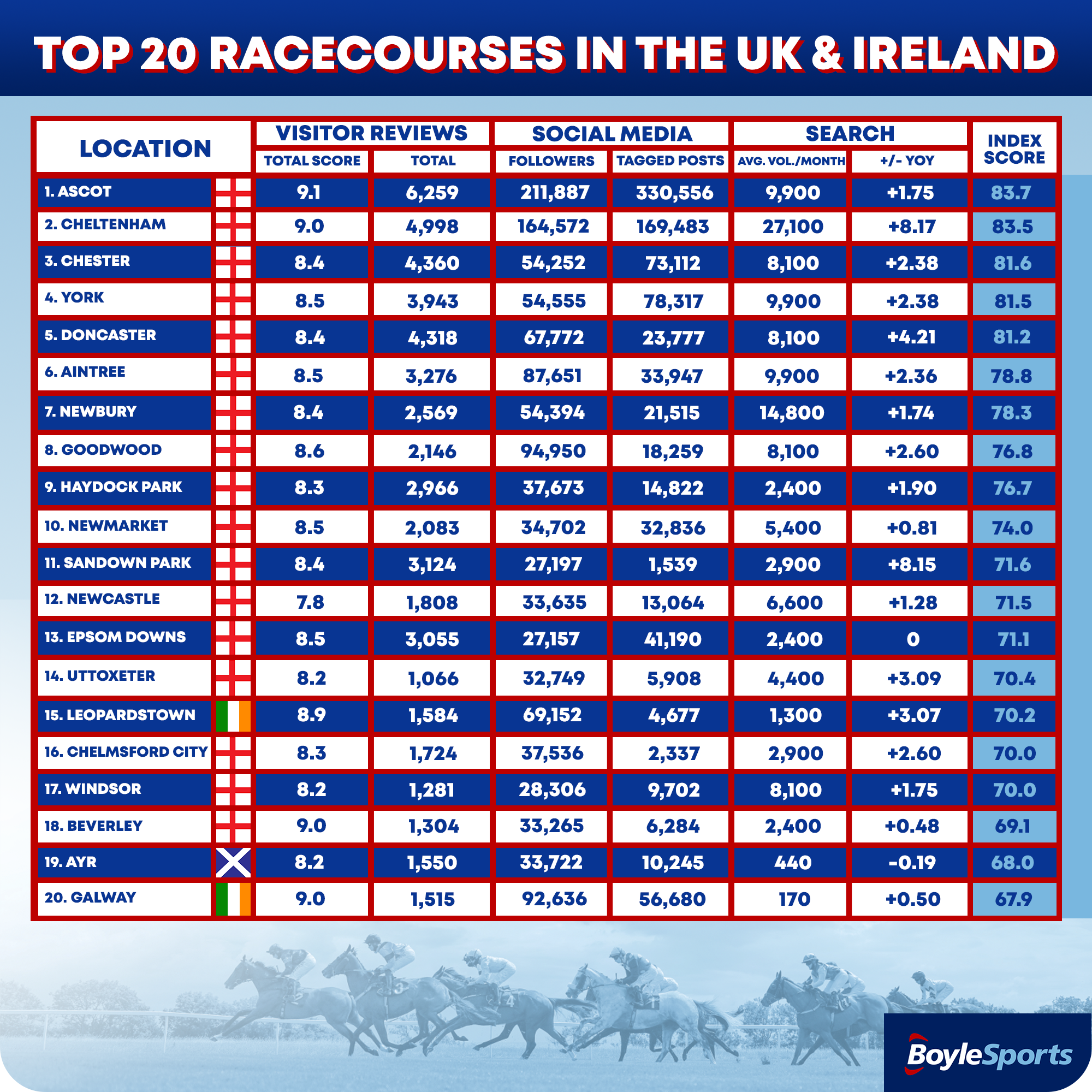 This year's Grand National
The Grand National will take place this Saturday, with jockeys in the running for a total prize fund of £1,000,000.
40 horses will line-up, jumping 30 fences in the 174th outing of the race.
Rachael Blackmore, who become the first female jockey to win the National in 2021, will be riding Minella Times again this year.
Tiger Roll could become the first horse since Red Rum to win consecutive Grand Nationals, as he was victorious in 2018 and 2019.
As for recent changes, Éclair Surf and Fortescue have made the cut for the main race after it was announced that Caribean Boy and Farclas will not run.
(Aintree racecourse looking NE. Taken from Lord Sefton Stand- ruth e (https://www.geograph.org.uk/photo/3950477)- Creative Commons)