FC St Helens and Atherton LR battled the elements on Tuesday evening, playing out an entertaining 2-2 draw in the North West Counties League Division One North at Windleshaw Sports Ground.
With both teams struggling to get hold of the ball due to the wet and slippery conditions, the first goal came just seven minutes in and demonstrated exactly some of the problems the both sides were having as the ball got held up in a muddy penalty area.
After an early corner from Atherton, St Helens failed to clear after a goalmouth scramble in the six-yard box and Atherton midfielder Danny Warburton lashed in from close range to give the away side the lead.
Just two minutes later, St Helens came close to conceding from a corner yet again but the Atherton defender's goal-bound header was superbly cleared off the line.
Following a scrappy first half hour, St Helens captain Liam Houghton was played through in the 34th minute only to be taken out by the visitors goalkeeper. Houghton then stepped up to convert from the penalty spot to level the scores.
Both teams were flying in with strong tackles, assisted in part by the rainfall, leading to St Helens feeling Atherton should have been reduced to 10 men.
In the 37th minute Warburton slid in with a tough challenge causing the St Helens players to crowd the referee, only to be shown a yellow card.
It was all even at the break with neither side able to get a grasp of the game with the conditions making it difficult to keep the ball.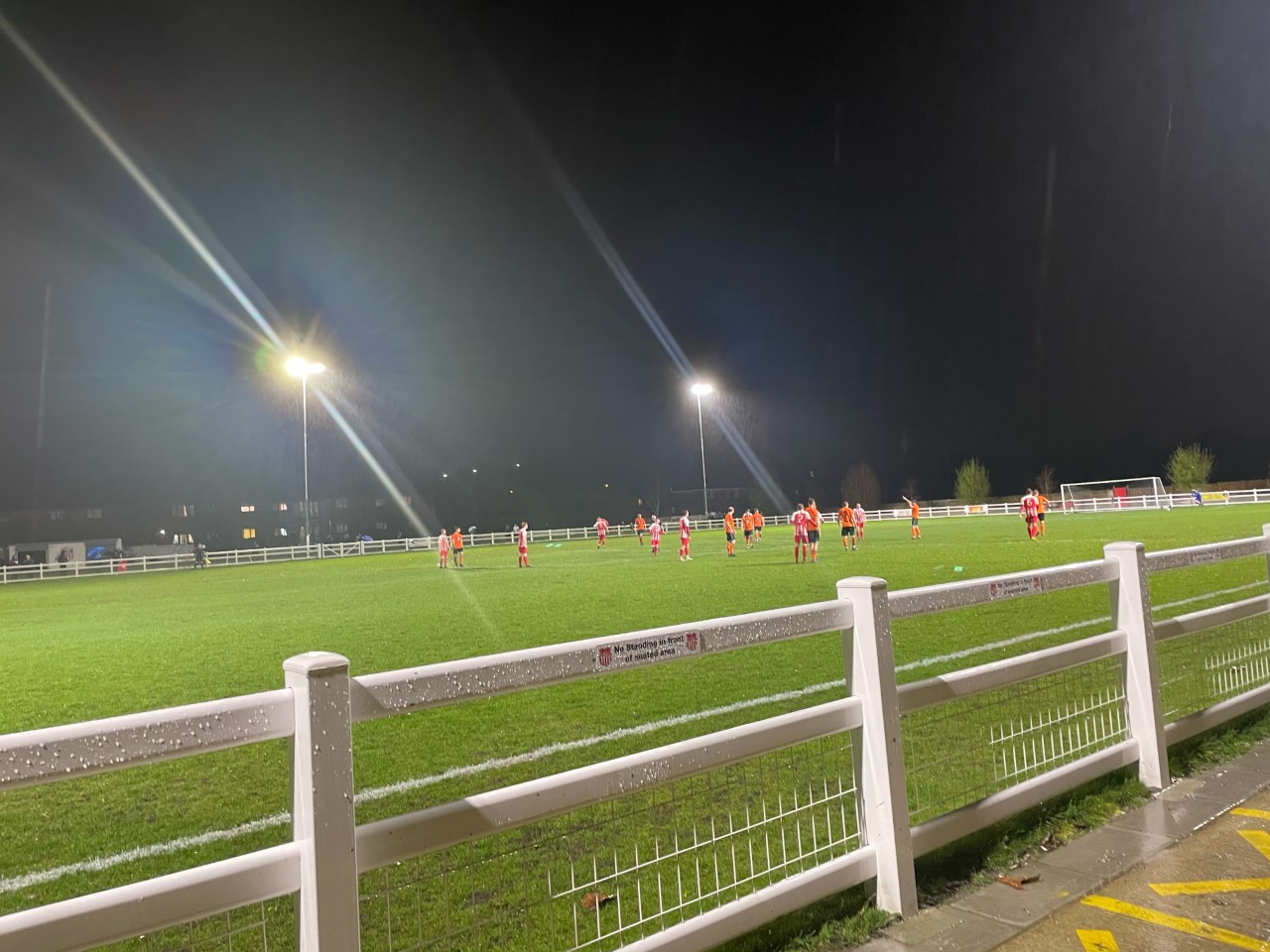 The first chance of the second half fell to the home side 10 minutes in. Houghton found himself in a good position on the right wing and delivered a dangerous ball into the box onky for it to be smothered by the Atherton keeper.
Just past the hour mark, Atherton spurned a golden opportunity as their left-back glanced wide a free header from just six yards out.
With eight minutes to go, Atherton captain Connor Ikin provided a moment of inspiration as the ball was headed to the edge of the box and Ikin sent a half volley into the top right corner giving the away side a 2-1 lead.
St Helens refused to let the setback stop them. With just two minutes remaining, Jack Ball brought the game level with a free-kick from the edge of the box. The Atherton goalkeeper will have been disappointed to have let this effort in at his near post.
The draw ensures that FC St Helens stay in a play-off position, however Holker Old Boys in sixth have two games in hand and could overtake if they take maximum points.