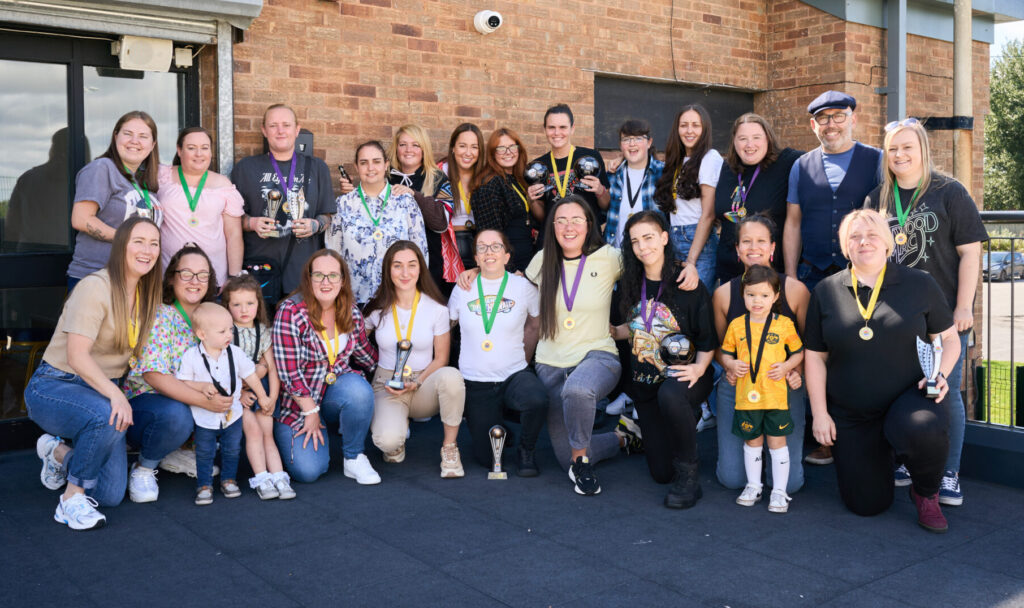 A female and non-binary only club based in Liverpool, whichwas established to promote inclusivity and modernise the community, is forging close-ties with Liverpool FC.
Founded by two women in 2021, Inclusion Plus FC's commitment for change has seen them attracting Liverpool's biggest football club's attention in just two years.
Michelle Gillett only joined the club in January 2022, but is already one of the team's leaders and highlighted how Liverpool FC got involved.
She said: "We have worked quite closely at times with the LFC Foundation on different projects and we feel like we can go to them if want support."
But for Inclusion Plus the club is about much more than just working with LFC.
Co-founder Jassmin Backland said: "We have always said we want to give everyone from all walks of life, all backgrounds and all abilities, opportunities."
Sitting in a cafe, Jassmin alongside fellow co-founder Rhian Backland took up the story on how the club began.
Jassmin said: "We started in a field somewhere, and there were only about five or six of us, we didn't even have enough to play a game of footie. We were only able to do drills."
Rhian added: "We had to use car headlights so we could see."
View this post on Instagram
Three months later, Inclusion Plus FC had joined the She Inspires League, which is located in Sefton.
But this still did not come without challenges.
Rhian said: "We got given a kit, a second-hand men's extra-large kit, with the shorts past our knees and the socks up to our thighs."
Gillett moved over to Liverpool from Queensland Australia and shared her experiences of the struggles of being involved in women's football.
She said: "I moved here four years ago, and everyone kept saying I was moving to one of the football capitals of the world, but you know for me as a woman who loves football, I found it difficult to find a women's team."
Although, with the recent success of the Lionesses, the Australian was keen to acknowledge the effect England woman have had on grassroots football.
She said: "My first session in January last year, there were 10 of us. In the last She Inspires season, last September we were going to put two teams in, but after the euros we had so many players join us.
"We would all agree that recreational women's football has grown over the past 18 months."
The rise of Inclusion Plus FC and specifically women's football is highlighted by the fact the club now has almost 40 players and the She Inspires League holds over 24 teams, with Inclusion Plus having three of those 24.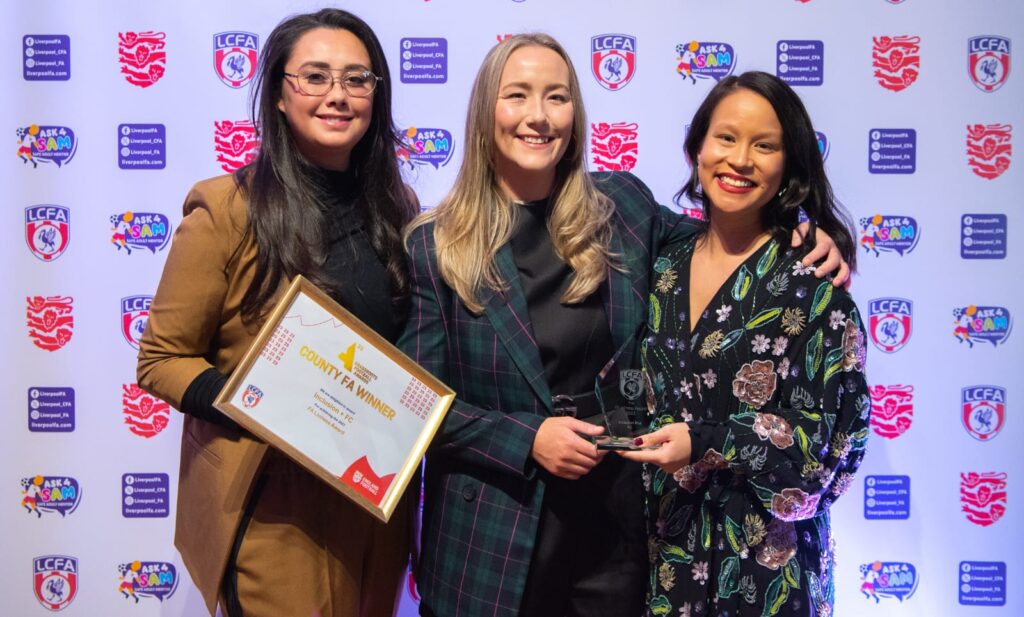 in June, Inclusion Plus FC were awarded for their efforts on and off this pitch as they were the winners of the Liverpool County Football Association local Lionesses award. The prize is given to the club run by volunteers who use football as way to inspire change in the women's and girls' game.
Part of that change is communication. Rhian said: "Before the start of every training session, we go through everyone's pro-nouns just so everyone knows how to talk to each other.
"It's about educating people, and refreshing people's minds so that we are respectful of somebody else's wishes."
Inclusive language is a big deal for the club, who have made sure other teams follow suit. Michelle added: "As a club, we can lead by example. On match days, we make other teams aware that we say player on instead of man on."
One of the aspects of the club's ethos is mental health. Rhian explained: "In April this year we were able to do our first mental health workshop. It was really good for the girls, we want to be putting more of that in place, two or three times a year."
Jassmin added: "We tried to give the girls tools on how to manage their mental health in their day-to-day lives, because we know how overwhelming it can be."
For more information about Inclusion Plus FC click HERE