Liverpool's local talent stole the show after an evening of high-level submission grappling at Fusion Nightclub on Saturday.
Grapplefest, a submission only Brazilian Jiu-Jitsu tournament, was back in Liverpool once again this weekend.
Grapplefest is a Brazilian Jiu-Jitsu event which allows some of the best fighters from all over the world to showcase their abilities, and test themselves against some of the toughest opponents the sport has to offer.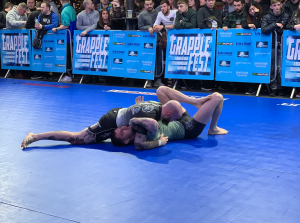 However, it's also an opportunity for local fighters to showcase their talent on the international circuit.
While, Kade Ruotolo and Jon Blank won their respective titles with their own set of impressive submissions on the night, it was the competitors from Liverpool who really stole the show.
Liverpool's grapplers
Ben Hills, who fights out of Next Generation Liverpool, defeated his opponent in a hard-fought battle.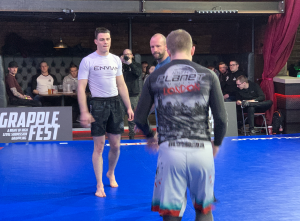 He began the fight looking to attack of his back. While he maintained a strong butterfly guard from the bottom position, he constantly looked to deploy a variety of submission attempts.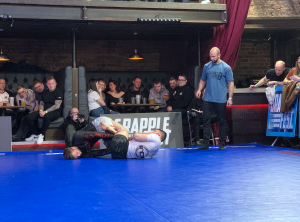 He came close to securing a heel hook, and while his opponent did well to escape, Ben took control of the scramble and consequently, he caught his opponent with a triangle choke to finish the fight.
Paul Webb, who also trains at Next Generation Liverpool, finished his fight with plenty of time to spare.
His opponent pulled guard early in the fight, which gave Paul the top position he needed to implement his game.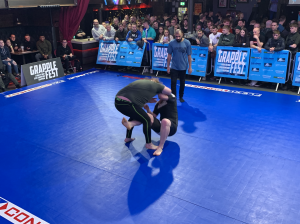 He maintained a strong position on his opponent, which eventually led to him passing his guard. Paul then capitalised on this opportunity, as the arm lock submission quickly followed.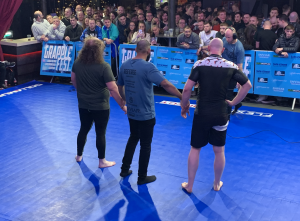 After his fight, Paul said, "I was happy when he pulled guard, that's half the problem with heavyweights, it's getting them down to the floor. So, once I was on top, I knew I could just implement my game and have fun with it really.
"I wanted to just pressure him, in a sense that, he'd just give up in the end, and I felt like that's what he did when he gave me his arm, it was all over."
Grapplefest returns to Liverpool for a UK versus USA event in May. Follow @merseysportlive on social media for all your latest sports news and updates.
Full post-fight interview with Liverpool's Paul Webb below.