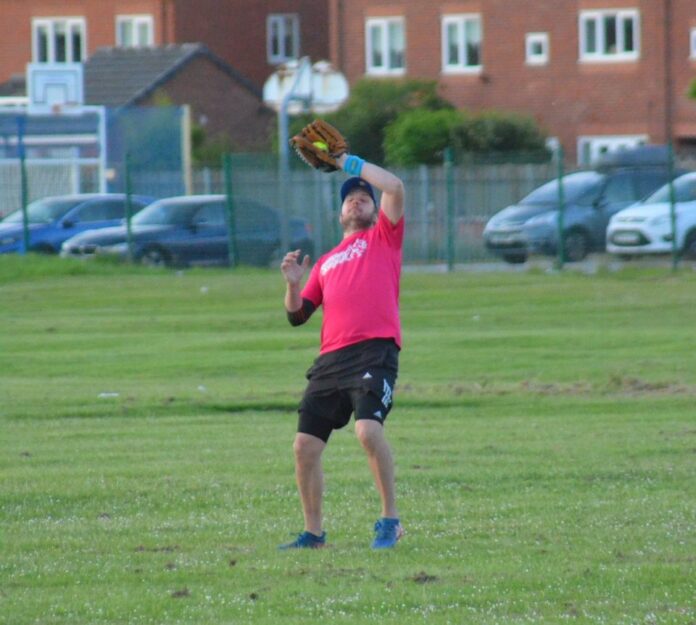 Liverpool Softball League chairman Mike Connolly has faced more than most trying to manage his sport through the Covid pandemic.
In March, rapidly rising coronavirus cases meant all team sports at all levels stopped and only being allowed to take place again in August.
But for Softball, which is played between April and September in England due to weather conditions and need for lighter evenings, it ended the season before it even began.
"The lateness of which the return to sport was activated in relation to the softball season was very late for us," sighed Mike (pictured).
With light fading and the weather getting worse, a league format was impossible to set up in the final weeks of summer.
And not only that, Mike faced a second mounting challenge – problems with their regular venue at Childwall Sports and Science Academy.
"The company that hosts the venue we use went into administration," he recalls.
"This is still an ongoing issue that means no one can use the fields until it is sorted.
"No one is allowed to hire anything out."
The 39-year-old said it was difficult to keep the players of the league informed during the pandemic as he did not know what was going to happen next.
"I am not a fan of sending out updates where there are no updates.
"I do not want to give the players false hope when they see a notification on their screen which then just says 'there is no update.'"
Mike however remains optimistic despite the fear some players may choose not to play as they are not comfortable with the current situation with Covid.
"I think the fears I have are more for the personal wellbeing of the players," Mike adds.
"People might not want to play despite the Covid rules in place at the grounds. This has to be recognised for a person's mental and physical health.
"Other than that, I personally do not have any other fears about the sport in the long run."
Since team sports have been allowed back, Mike has organised some play between players, mainly in Manchester.
"There have been some group sessions with rookies alongside a fundamentals course that is run by BSUK.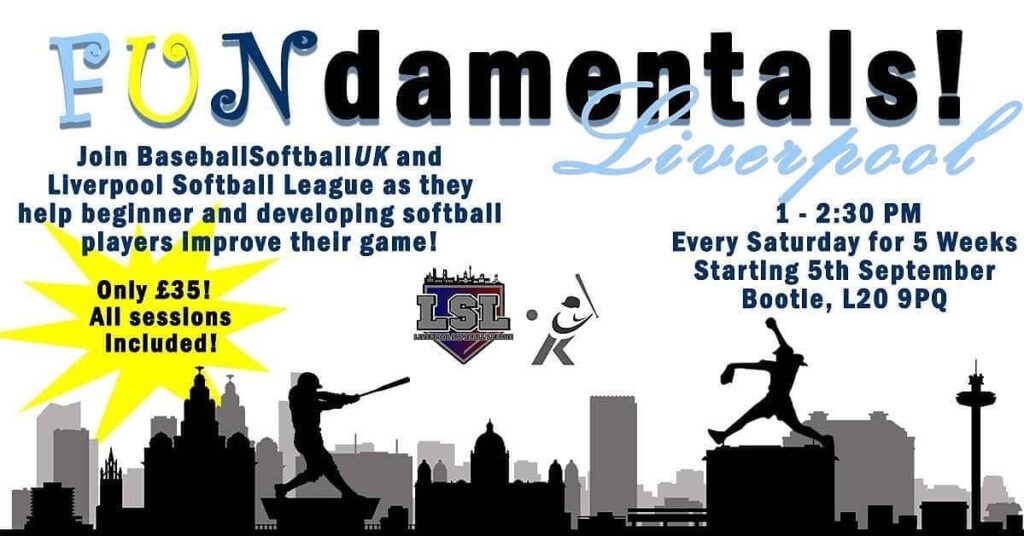 "We have been over to Manchester to play some friendly matches all within the COVID rules of the sport but in terms of Liverpool Softball, not a lot has happened unfortunately.
"We went for eight straight weeks to Manchester to take part in their sessions."
Despite the restrictions currently in place in Liverpool, Mike is confident that 2021 will bring new players and a revised energy in the sport.
"The core interest is still there. We had adverts that were put out and we had 25 new or returning players wanting to take part in the sport before COVID.
"We had interest from the Manchester League with players wanting to join the league."
The job Mike does is all volunteer-based, he gains no salary from the job he does to help the league develop.
And to succeed, he has to find time away from his day-to-day job as a legal advisor.
"It can be hard to balance work and this volunteer job.
"You just have to put time aside and commit to the cause."
The Liverpool Softball League is still looking for players from ages above 14.
Mike added: "If you fancy trying a new team sport this is the sport for you and you don't need any specific experience."
"You can start from zero and work your way in. This is what the Liverpool League is for."
WHAT IS SOFTBALL?
Softball is a bat-and-ball sport played between two teams of 10 players. It is similar to baseball.
Softballs are larger than baseballs, and the pitches are thrown underhand rather than overhand.
Softball is played on a smaller diamond than in baseball.
Despite the game's name, the standard softball is not so soft – in fact, it is harder than a baseball!
Any enquires can be made to the league here: https://www.liverpoolsoftball.co.uk/contact