As the government implements a new lockdown, there are fears that the impact on non-league football players' mental health will be huge.
Sometimes it is hard to imagine what life was like before we heard of the Coronavirus.
But now it is all too real – and as sport plays a major part in our lives it can be hard to comprehend how people can go without it.
Crosby FC, a local Liverpool non-league team, have made their feelings known about the new Covid restrictions.
Dan Reid, manager of Crosby FC, tells Merseysportlive: "If you look deeper down, the main reason people want to keep playing is mental health.
"We are not allowed to mix households, so this is the one chance to see our mates in a week.
"But when you go to football you forget everything.
"It is you, your mates, the ball, the pitch, the team, the goals, the celebrations and that takes away all the stresses in life."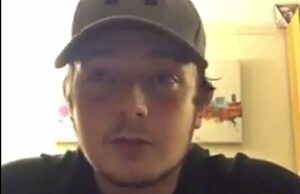 Dan fears some of his players might have lost interest in the game because of the disruption caused.
"As a manager and when I come back after this lockdown I might have a lot of players in a bad place," he adds.
"A lot of players don't have the same enthusiasm about football anymore because they've been off for so long.
"It's also important for me, I want to look after my players and make sure that they are okay."
The government has announced that "elite" level football will be able to continue.
But some think there are some inconsistencies around this decision.
Dan adds: "I don't see a difference in elite level sport and grassroots, they are still playing football.
"They go through the same we do, such as close contact with other players, the warmups, the cool downs.
"We should be treated the same as elite level football."
After the first lockdown in March many teams made a huge effort to make sure they were 'Covid secure'.
This included putting procedures in place to keep players and participants safe during the sport.
Crosby FC is no different.
"We have put a lot of effort as a team to make sure we are staying safe and going by these guidelines," says Dan.
"Things like not shaking hands, use hand sanitisers, not having a kit bag and making players take their own kit home."
Even though the government's decision is clear that football will not go on, Dan is adamant that he and his team are doing it the right way.
He adds: "If we feel we are safe then I think we should be able to keep going.
"That's the way I feel football should be run.
"I feel like it is good for mental health, I feel it's Covid secure and with everything going on and all the stress, depression and anxiety that people might face I think football can really help."