Every summer there is always something to look forward to. So here is a list of five sporting events that could help lift the mood for every sports fan. Hopefully, some of us might be able to attend some of them.
Some of these events are not for everyone.
5. European Championships "2020"
Yes, football is on this list first. With multiple players from local clubs including Everton and Liverpool expecting to take part. And with both the semi-finals and final taking place at Wembley this will be one to watch.
The best part England fans could potentially be watching the final European Championship group game for England in pubs. If all goes well with the Prime Ministers' roadmap out of lockdown.
And if you don't support England, do what Scotland does and watch England fall to an embarrassing defeat and gloat about it.
The tournament will take place from Friday 11 June to Sunday 11 July.
However, there will be questions asked of UEFA, about the ticketing. But there are still details to be announced about allocation and capacity for the stadiums.
UEFA Euro 2020 Intro © 2019 UEFA. Original Youtube channel Ting-pang Cheng
4. Wimbledon
The Tennis Tournament is back and will start Monday 28 June and finishes on Sunday 11 July.
Additionally, there might be more local news with the chance of Sarah Beth Grey taking part. Grey is ranked 619 in the ladies' singles but is higher in her doubles rank at 213.
Wimbledon is always a good summer event to look forward to and with it being shown live across the TV through BBC there might be a few sports fans who may miss out as the above championships will take place at similar times.
However, Wimbledon has today announced that due to current restrictions, the capacity crowd will be limited, but have not announced how many fans they can expect to hold during the event.
In a statement, earlier today Wimbledon added: "We want to ensure that we can leave decisions on public capacity as late as we can in order to welcome the maximum number of guests, and manage our ticket distribution accordingly".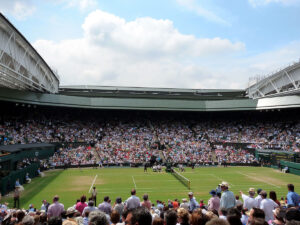 Click here for the full Wimbledon statement
3. Tokyo Olympics
The Olympic games are finally here, a bit late like a few things on this list but due to the pandemic, the decision to hold it back and a lot of anticipation from Team GB to do well makes this another one to watch.
Over the past few games, we were treated well to a Super Saturday where Britain rained in gold medals. The question is can they do it again?
With local Katarina Johnson-Thompson potentially also taking part in the heptathlon as well as many other superstar names.
It has now also been announced that no International fans will be at the games but fans can still watch all the action on BBC during the course of the games.
The Olympic Games will be held from Friday 23 July until Sunday 8 August.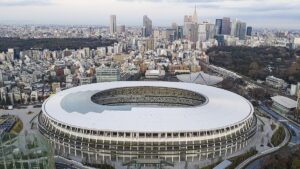 2. Tokyo Paralympics
The "superhumans" are back again and after finishing second behind China in the medal table Team GB will be looking to carry on their success after winning a total of 64 gold medals.
This time the Paralympians will head to Tokyo 57 years after the second Paralympics events were held.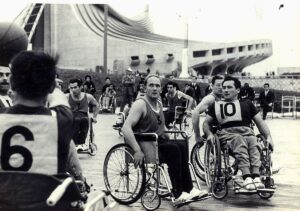 Local Paralympians Jack Hunter-Spivey, a table tennis player will be looking to make it to Tokoyo while David Devine will look to take part in the T13 and T14 middle distance track runner. Others that could be involved are Nathan Maguire and Issac Towers.
It has now also been announced that no International fans will be at the games but fans can still watch all the action on Channel 4 during the course of the games.
The Paralympic games will start Tuesday 24 August until Sunday 5 September.
1. The Hundred
Cricket has a new competition, The Hundred sees teams compete against each other mainly formed of 15 players, three of which will be a maximum of overseas players.
Players were drafted into eight different teams: Birmingham Phoenix, London Spirit, Manchester Originals, Northern Superchargers, Oval Invincibles, Southern Brave, Trent Rockets, and Welsh Fire.
The competition will also see Men's and Women's teams compete.
Local cricketer Tom Hartley has been drafted to play for Manchester Originals.
The Hundred will start Wednesday 21 July and finish Saturday 21 August where the two finalists will have a chance to win the tournament.
The Hundred will have tickets on sale from Wednesday, April 7 through a priority window but the general sale will start from Wednesday 21 April.
Click here for The Hundred ticket information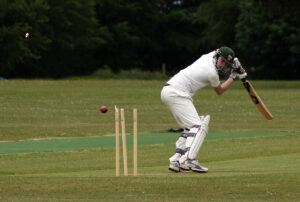 There are many sporting events that are happening this summer and the five above are just a taste of what we can expect to see over the next coming months.