Sefton Ladies fell to their fourth defeat in as many games on Sunday.
They now sit rock-bottom of the Women's Championship North and are the only side without a point.
But the side are showing signs of encouragement with a much-improved performance against a strong Waterloo side.
After having an aggregate score of 166-0 against them in the first two games of the season, to bounce back and take Waterloo to the wire was impressive.
The team only lost by 10 points on Sunday, as Sefton lost 15-5.
Sefton coach Sean Muirhead said working on basic skills will help them get on the board.
"Certain areas of the game, we've done very well," Sean told Merseysportlive.
"Going forward it's just fine-tuning those areas that we need to work on to get the first win of the season."
Sefton had to deal with a change of pitch midway through the second half.
Their hooker Emma Fitzsimmons went down with a suspected head and neck injury.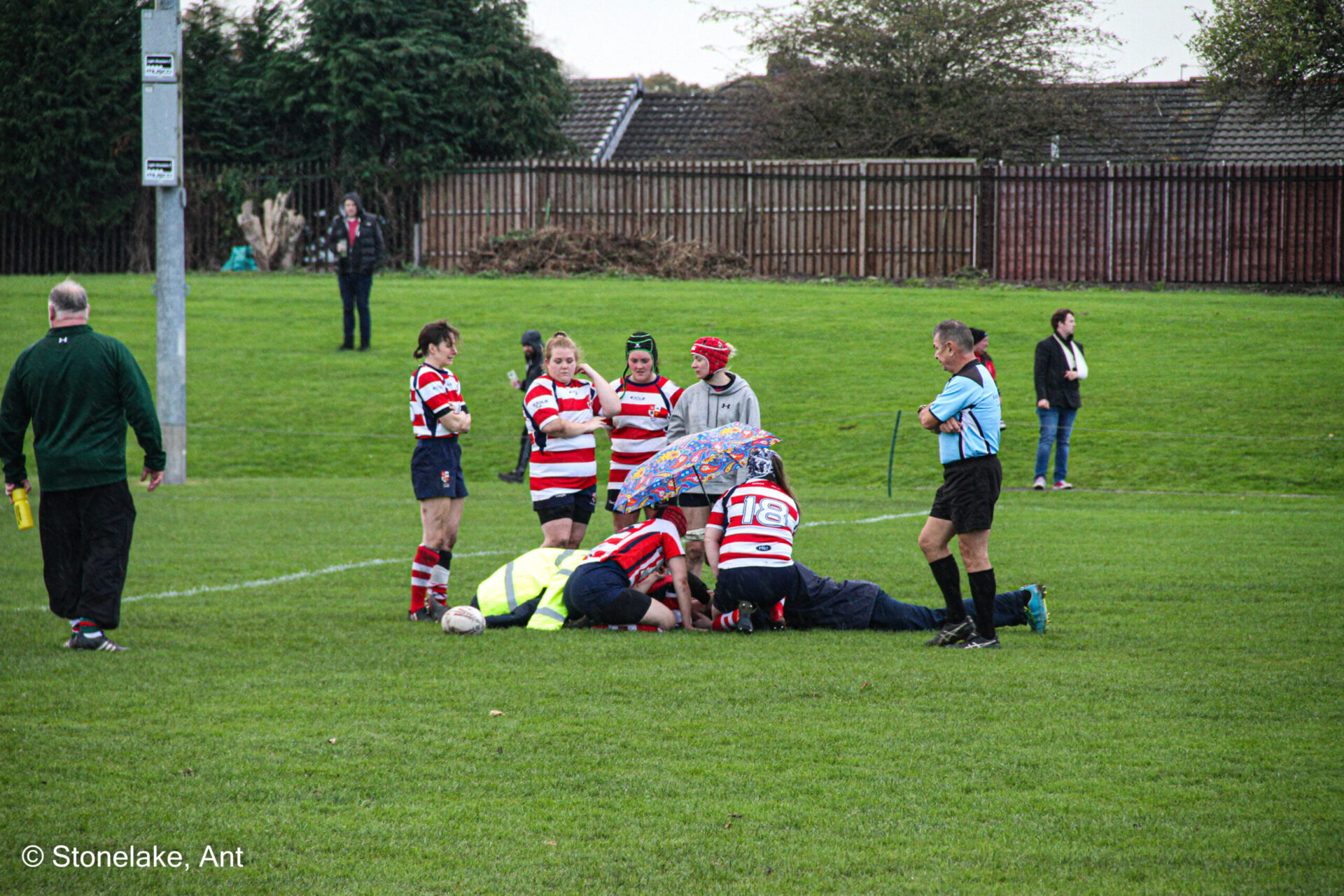 Referee John Stitt quickly instructed play to restart on another pitch at Thornhead Lane.
Both sides did well to quickly turn around and get play back underway.
"It was as a result of a collapsed scrum," Sean confirmed.
"The referee told us that we'd have to move pitch and we had to shift our focus to that very quickly."
Sefton gave a good account of themselves against Waterloo, and fought all game long.
It turned out to be individual and handling errors that created the gaps for the away side.
"Effort from the first minute to the last minute," Sean said.
"Commitment was there and I was really pleased with the effort that the girls put in.
"Basic skills and not forcing the final pass is what we need to work on.
"We need to respond well when the ball is turned over or when there's a change in play.
"Maintaining confidence and not letting our heads drop and keeping composure will allow us to build towards the first win of the season."
Sefton Ladies will face mid-table Harrogate this weekend as they continue their search for their first win of the campaign.