By Luke Feather
With an esteemed Scottish Premier League and English Football League career behind him, Marine defender David Raven has been one of the driving forces behind the club's success over the past two seasons.
In a youthful side, Raven brings a plethora of experiences that make him one of the side's real leaders, having played professional football for 14 years before stepping into non league.
Joining the Mariners in 2020, the centre back says his time in Crosby has taken him by surprise.
He said: "It's been great at Marine and has been since I joined.
"It's been a surprise because I thought my career was finished.
"It was petering out, then Youngy [Neil Young] rang and said to come down.
"It took me a couple of weeks to get going, but since then it's just been brilliant."
Now 36, Raven is still full of enthusiasm and is loving every minute of Marine's current successful period.
"Football is about making memories and being with likeminded people, they are the main memories you take away from football.
"The feeling that you get in the changing room after a win is unrivalled and that's what Marine has been about for me."
The ex-Liverpool man also heaped high praise on manager Young, who has been in charge at Rossett Park since 2018.
"I've said it a couple of times before, he's the best manager outside the Football League and he'll smash managers inside the Football League as well.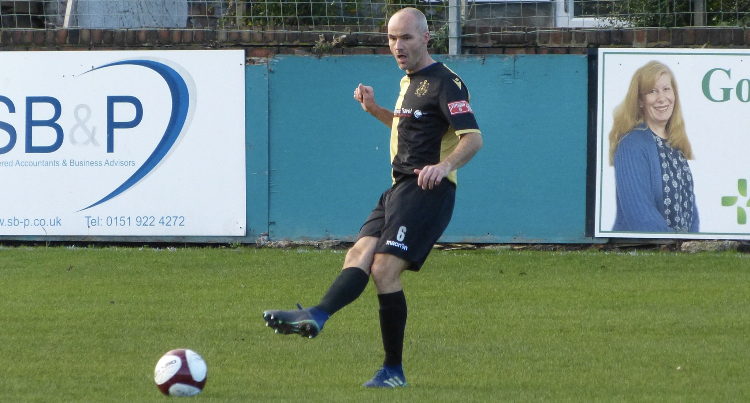 "His attention to detail when it comes to big games is second to none, as well as the way he can communicate with his players and get his message across."
Beginning his career at Liverpool, Raven mainly featured for the Reds reserve team.
This tenure coincided with the arrival of Rafael Benitez, who went on to lift the Champions League during his time at Anfield.
Raven recalls sporadic interactions with the Spaniard, after being given his debut in a match against Tottenham Hotspur.
"I remember I was due to sign a new contract and he said to come and see him about it.
"Anyway, the weeks passed and I'm thinking 'I haven't heard a thing.'
"So I went and knocked on his door and said "gaffer, what about that contract you mentioned?" and he said "yep, sign it and shut up!"
"He was very straight to the point, but to be fair if I was speaking Spanish, I think I would have been straight to the point as well."
As well as being a regular for Liverpool's reserves, the defender also captained England at youth level, sharing the pitch with the likes of Wayne Rooney, James Milner and Gary Cahill.
Having played up until under 20 level, Raven said he enjoyed his time representing his country.
"Some of the best experiences I've had in football were playing for England, playing against different countries and going on different trips, it was brilliant.
"But that's when I got to about 20 years old, I'd knocked on the door at Liverpool and had a few games, but my peers had played plenty of games and I was miles behind. I felt I had to move on."
In the summer of 2006, Raven left Liverpool for Carlisle United, where he would go on to make 137 league appearances.
After spells at Shrewsbury Town and Tranmere Rovers, the then 27-year-old left England, signing for Inverness Caledonian Thistle in the Scottish Premier League.
Raven spoke positively of his time in the Highlands, saying every game presented a new challenge.
"In League One, if you weren't in or around the playoffs or fighting relegation, I felt it was a bit tedious.
"But up in Scotland, playing against the likes of Celtic, Rangers and Hearts, you're treated like a Premier League player.
"We got to fight for cups and European places, and for me it was the most enjoyable time of my career. I loved going to places like Celtic and causing an upset."
Aside from his playing career, Raven is a Director at K2 Performance, a sports video sharing platform, which allows for sides in non league to upload their matches for upcoming opponents.
The platform aims to assist and improve analysis within the non league circuit.
"It's a tool that they have at the very top and we've had some good feedback.
"It creates a level playing field, so all cards are on the table. Teams can prepare properly for each other, and it improves the overall level."
With over 180 English Football League appearances, as well as over 130 Scottish Premier League games behind him, Raven is showing no signs of slowing down.
As well as being an important asset at the heart of the Mariners' defence, his off-field ventures looking to improve the standard of non league football may be key in years to come, as Raven looks to give his all in Marine's push for promotion.
(Pics by Susan Nugent)