Olympic boxing is facing an uncertain future after it missed the inclusion list for the LA Olympic Games in 2028.
Not only could this have implications on the sport's popularity but would also remove the biggest platform for amateur stars to reach the professional ranks. 
Since 1896, boxing has become a regular feature during the Olympic Games and provides an unrivalled stage for amateur boxers to attract professional attention.
Notable gold medal winners include the likes of Mohammed Ali, Anthony Joshua, and George Foreman, all of which went on to hold multiple heavyweight world titles as professionals.
However, it's exclusion from the LA Olympics in 2028 could remove the pathway that many current amateur boxers strive toward.
Amateur boxer Todd Dossett is one of many young stars who are disappointed with the news and believes that excluding the sport from the Olympics would be "unfair".
He said "The Olympics is not the only way to turn pro and have a good pro career, but it's the best way.
"It's a great way to set yourself up to turn pro and if you're taking that away, it makes it a lot harder.
"As an amateur boxer, the Olympics is the goal.
"It doesn't get much better than that.
"So to take that away, I think is really unfair."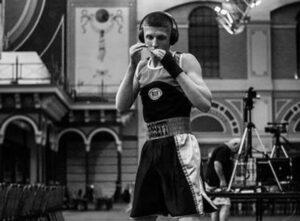 Olympic weightlifting and the modern pentathlon are also set to be excluded in 2028, whilst speed climbing, skateboarding, and surfing will return after a successful debut at Tokyo 2021.
Thomas Bach, President of the International Olympic Committee, has set an 18-month target for the sports to make changes that will help preserve their spot at Olympics in 2028.
(Featured Image Credit: IBA Boxing)