Cheshire Phoenix travel to Newcastle to face the Eagles, tipping off a busy December schedule.
The Phoenix make the trip to the North-East for the 13th league match of their campaign, aiming to secure another two points.
The last time the two sides met, the Nix narrowly scraped an 80-77 win in October, making it their 14th win out of 42 meetings.
The Phoenix are currently 7th in the British Basketball League with five wins out of 12 whilst the Eagles have only managed two wins out of nine, placing them in 9th. Both sides have only won two of their last five league games and will be hoping to get back to winning ways.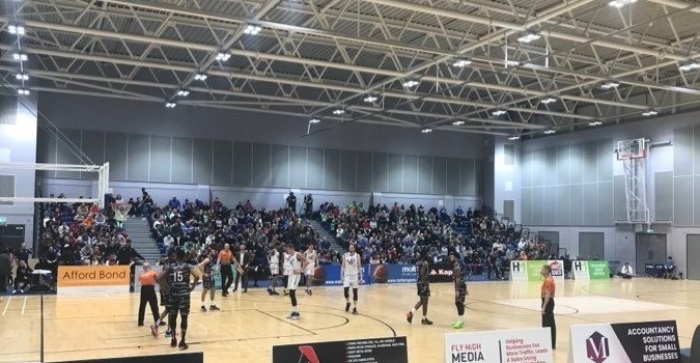 The Eagles will be looking to kickstart their season and get some more points on the board after failing to beat Plymouth City Patriots and the Surrey Scorchers in their recent two fixtures.
Nix head coach Ben Thomas will be eager for his side to pick up max points and continue to climb the table following on from their 78-73 defeat to the Bristol Flyers, who sit second in the BBL.
Both sides are returning to the league after facing Cup disappointment and are looking to bounce back, putting Cup defeats behind them. The Nix got knocked out by favourites and league leaders, the London Lions who won 74-65 in the quarter-finals.
Phoenix will be relying on the in-form forward Jamell Anderson and point guard Larry Austin to be on the top of their game and punish the Eagles. Both players have been fan favourites this season and will be eager to carry on their form.
Nix defenders must also be weary of Eagles point guard Javion Hamlet, who has an average of 20.6 points per game. The American has scored almost double Jermel Kennedy, the second highest scorer in their squad, and is a huge talent in the league.
Cheshire Phoenix will play six matches in December, welcoming the Surrey Scorchers to Ellesmere Port on Sunday, just two days after travelling to Newcastle, so it's crucial that they start the month off positively.
The Eagles have three games in hand on the Nix and if they win all three, both teams will be level on points, raising the stakes of tonight's already extremely tight match.