Clitheroe thrashed Bootle 4-0 last night (Tuesday 7 February) at Shawbridge with goals from Ross Dent, a brace from Sefton Gonzales and a Jay McCarten own goal securing all three points.
The hosts opened the scoring after seven minutes when a Danny Wilkins cross was buried home by Dent's towering header which goalkeeper Joshua Ollerenshaw could do nothing about.
Minutes later, David Dempsey's side doubled their lead through Gonzales. The Bucks defence was split open by a Wilkins through ball that was perfectly weighted for the Blues' number nine who drive home at the near post.
After riding the relentless waves of pressure from the home side, Simon Willis had a great opportunity to half the deficit from a Ben Rydel set piece, which looked like the perfect delivery, but Willis' header looped over the bar.
Bootle were then made to rue their missed opportunity, as the game was put out of sight, after Clitheroe made it 3-0 just before the half hour mark. Richard Baker found himself on the right and McCarten could only divert his cross past the rooted Ollerenshaw.
Gonzales, who was a constant threat to the Bucks' backline extended the lead to four. After playing a one-two with Abimbola Obasoto, the 31-year-old was on hand at the back post to power home his header from close range. That's 13 league goals for the Blues' talisman.
Despite being dominated in the first 45 minutes, Steve McNulty's side started the second half on the front foot. Ben Hodkinson was threaded through by Willis, but his strike struck the side netting.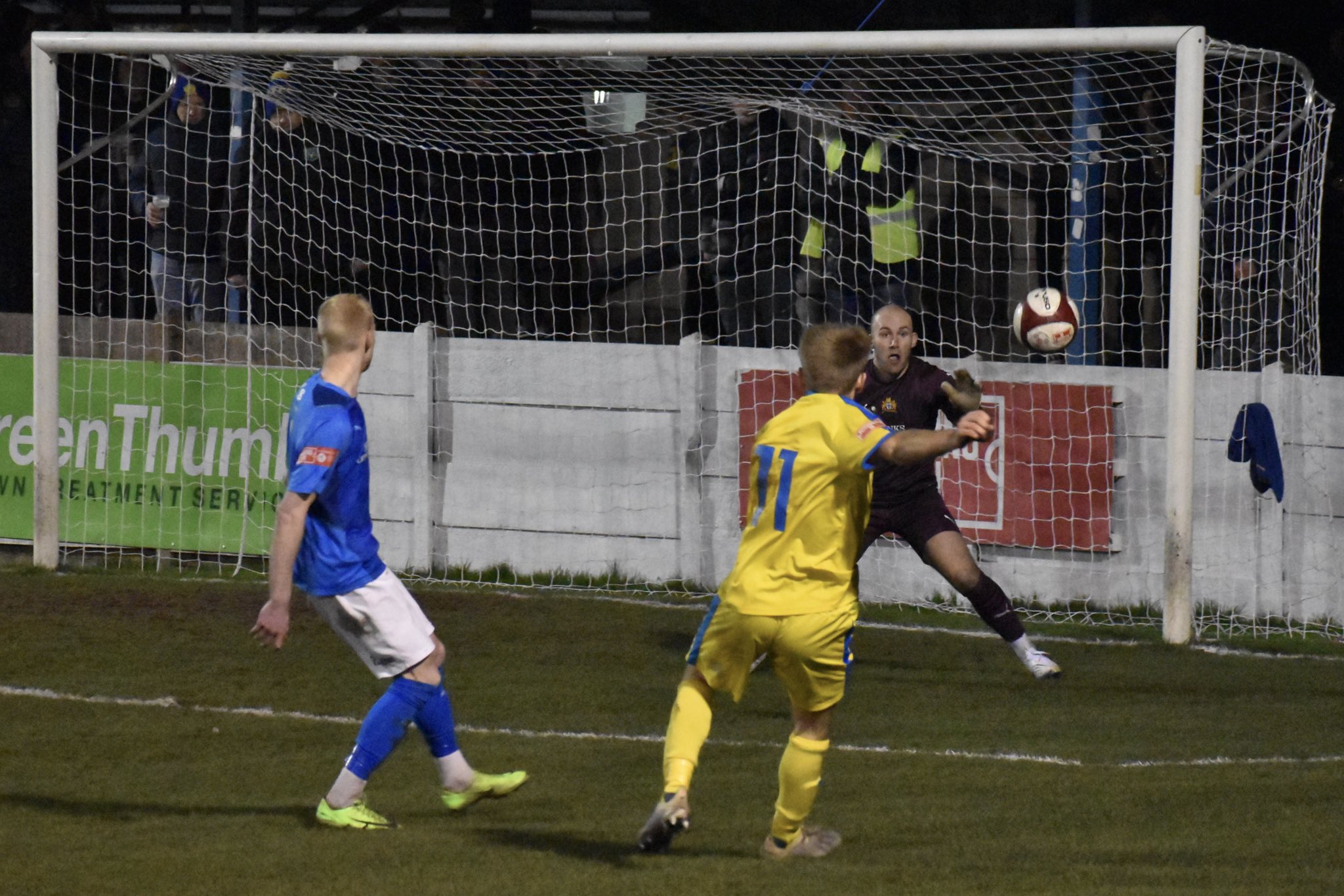 Hodkinson hits the side netting, Credit: @paulmoran62 – Twitter
The visitors continued to pile on the pressure, threatening to pull back a consolation. It was Andy Owens with the chance after Eddie Clarke found himself on the left who dug out a cross for Owens, but his header bounced off the turf which took away the pace of the ball. This made it an easy claim for Chris Thompson.
For a period of the game, chances were limited, and tensions were heightened – which saw feisty tackles and yellow cards, causing the referee to halt the game on several occasions.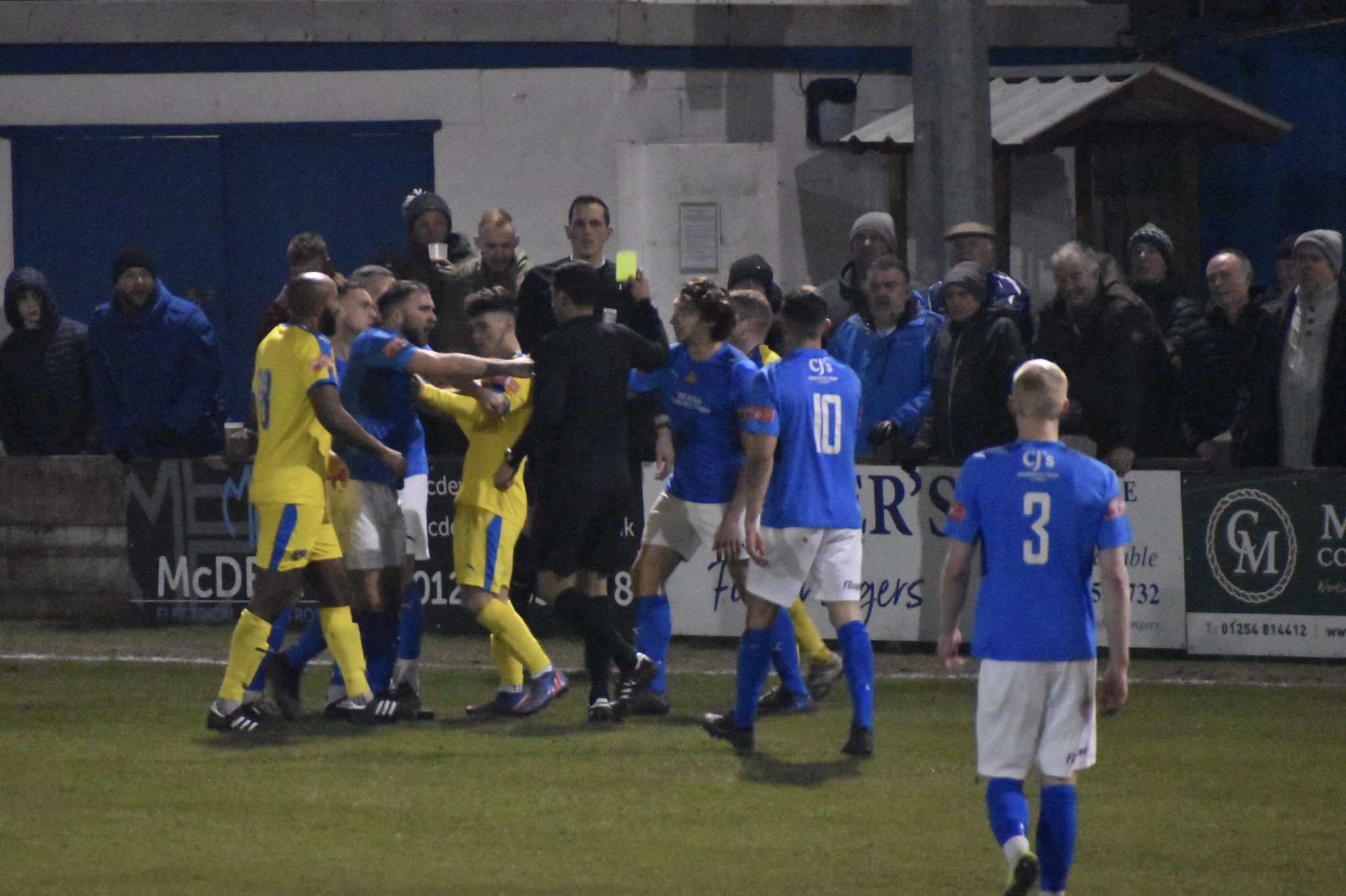 Simon Willis was given a yellow card by referee after rash tackle, Credit: @paulmoran62 – Twitter
In the 83rd minute, Gonzales had a great chance to seal a perfect hat-trick as he found himself in acres of space in the box but he couldn't get any real power behind his shot which rolled into the arms of the Bucks keeper.
In stoppage time, Blues substitute, Max Cane thought he had made it five as he had the ball in the net, but the referee ruled it out after a foul in the penalty area.
Another disappointing display for Bootle sees them slump to 12th in the Northern Premier League West Division. However, the three points for Clitheroe boosts their chances of finishing in the play-off places.