Cody Gakpo's first goal for Liverpool sealed the deal for Liverpool as they defeated rivals Everton 2-0 at Anfield tonight (February 13).
Liverpool pressed early showing promising signs with a chance from Gakpo from a free kick in the 17th minute.
Sean Dyche's side began to show intent later in the half with their first shot on target in the 33rd minute.
Then a corner for Everton which was headed onto the post by James Tarkowski quickly turned into Liverpool's opener.
The ball rebounded and fell to the feet of Darwin Nunez, he broke swiftly and crossed to Mo Salah to put it in the back of the net on the 36th minute with Jordan Pickford in no man's land in the box.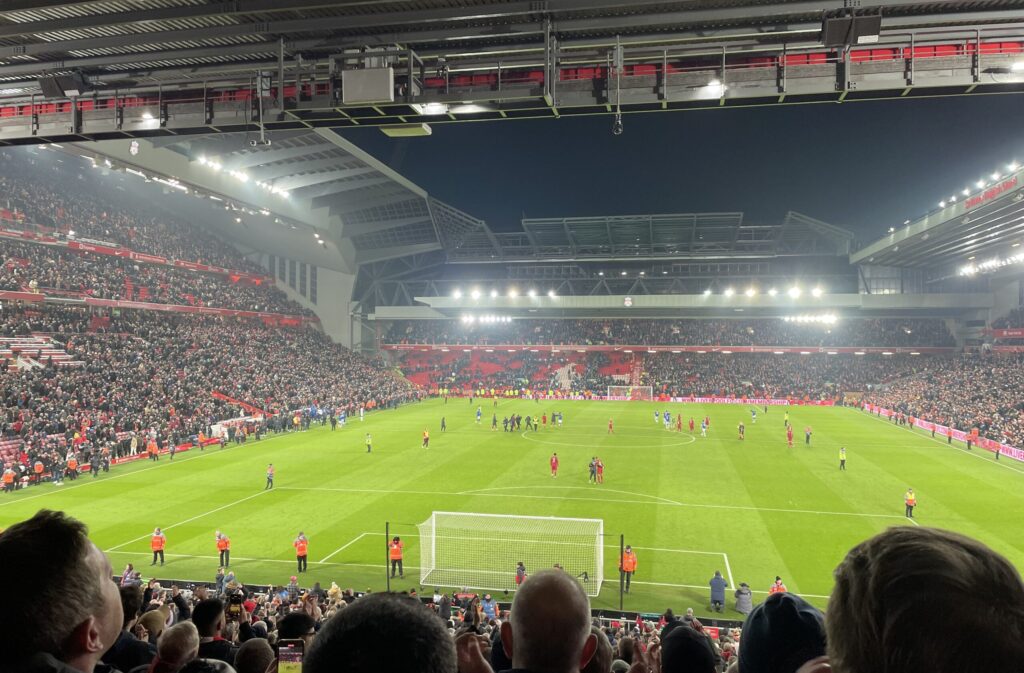 Despite the Reds still looking a shadow of their previous standards, they went into half-time in front.
Liverpool's first half intensity carried on into the second half with an early goal from Gakpo in the 49th minute to make it 2-0.
The Dutchman arrived at the back post to tap home after another swift break by the Reds.
The Toffees continued to try and close the gap with a right footed chance by Alex Iwobi saved by Alisson Becker in the 57th minute.
Tension between the rivals heightened as the game come to a close with Andy Roberston and Pickford clashing, but it was not enough for Everton.
The game finished 2-0 leaving Everton tied in a relegation battle, and moving Liverpool above Chelsea and into ninth place.