Six years on from a car accident that changed her life forever, a Liverpudlian returns to the global stage for the Ragnarok Games in Miami as the world's strongest disabled woman.
Rebecca Slater lost her right arm in January 2017 when her car skidded across black ice and crashed into the central reservation along the M6 motorway.
Despite the battling efforts of the doctors at Lancashire's Royal Preston Hospital, they couldn't save her arm, and Slater's dream of joining the army a month later was shot down.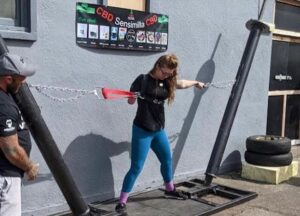 But she was determined to not let her new path deter her from her love for sport and challenges.
The 27-year-old has since competed and trained with able-bodied sweep rowing crews, competed in CrossFit and is a part of the GB Women's Sitting Volleyball squad.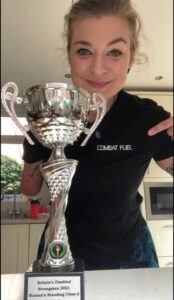 Most recently however, she has been crowned back-to-back British and world champion as the strongest disabled woman.
For her first competition of 2023, Slater will travel 4,000 miles to Miami at the end of the month.
She hopes to earn the title of 'Berserker' in the Ragnarok Games. The word is given to the title winners of the games, and described an ancient Norse Warrior who fought with uncontrolled ferocity.
"[I'm] extremely nervous! I put a lot of pressure on myself to do well and it makes it very hard," she said.
"I'll hopefully come away with a new world record but most importantly [I will] try and have fun and enjoy being there with cool people in an incredible place."
The three-time world record maker has been through some gruelling training regimes with intense gym sessions.
She has paired this with regular cold water therapy to help with the pain from the nerve damage and severe osteoarthritis she suffers from in her right ankle.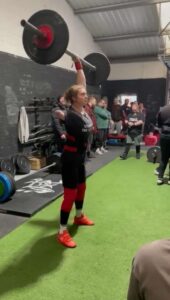 Slater left Merseyside last autumn, moving to Durham to begin a new chapter after what had been an tumultuous past five years.
On representing Liverpool however, she cheekily replied: "[I] think I'm now technically representing Durham and the North East!
"It's pretty crazy and hard to get my head around. It doesn't feel real or like it's me."
The Ragnarok Games starts on February 24 as some of the world's strongest men and women of all abilities compete across the weekend.
The event website described the event as looking for the last man and woman standing to find who is worthy of wielding Mjölnir, the hammer of the Mighty Thor.