Liverpool is preparing to host the Speed Lifesaving Championships for the first time.
Hundreds of athletes from all over the UK and Ireland will compete for national titles in over ten different water-based events at the Wavertree Sports Park.
The Royal Lifesaving Society (RLSS UK) has been blending the education of drowning prevention with sport since its establishment in 1891 following the initial guidance of co-founder, William Henry, a champion swimmer and GB Olympic medallist.
Today, there are tournaments across the world, with competitors aged 12 and upwards testing their rescue and first aid skills for both club and country pride.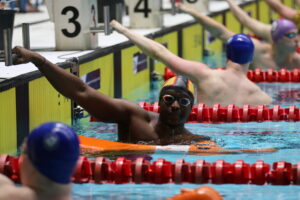 This year, fourteen different events will take place across March 11-12 and organisers are expecting over 400 athletes who will each compete in multiple races ranging from, manikin relays and obstacle courses, to lifesaver relays and line throws.
According to Alan Sutherland, an RLSS UK volunteer and in charge of leading sport from a trustee perspective, Speeds 2023 is much more than a national competition: "It's one of the only sports involved with a humanitarian foundation so it's completely unique and different. It also allows people from across the UK and Ireland to come together and friendships are formed.
"Being able to maintain your fitness and being able to test your lifesaving skills under pressure, I think those aspects are as relevant today as they were in 1891.
"But as we all know, swimming or sport has great both physical and mental health benefits. I think that especially nowadays where we talk a lot more about mental health, it's a really big positive."
The National Speed Lifesaving Championships 2023 are coming to Merseyside for the first time ever this March, and the @rlssuk are excited to show Liverpool what it's all about.#speeds2023 #royallifesavingsociety #liverpool #merseyside #sport pic.twitter.com/kyKipOBpKT

— MerseySportLive (@merseysportlive) February 17, 2023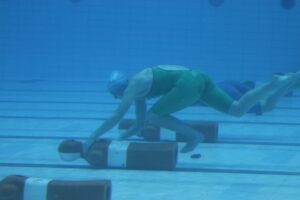 Speeds is the first lifesaving tournament of the year and it could be a make-or-break event for some competitors.
"The one this year is quite important," Sutherland said.
"We have two European competitions and a Commonwealth competition in Canada later this year so, there'll be a number of athletes there that are trying to get times as part of their entry times and portfolio for team selection.
"Those going to Commonwealth, they'll be representing their nation. So, England, Scotland, Northern Ireland and Wales but for the Europeans, it's what we call the 'one team', our Great Britain team."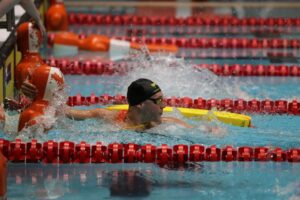 Whether athletes are challenging for a spot on the global stage or if it's a simple test of their skillset, the National Speed Lifesaving Championship is a Merseyside first.
"People can rock up and come join us on the balcony. There's no special ticketing or entry requirements, anyone can just turn up at any time during the two days, and join the fun."