Wirral's Brackenwood golf course is fighting for its future with volunteers clubbing together to maintain the council's abandoned green-space.
The Bebington site was closed last year after Wirral Council stripped the much-loved course of its funding to help plug a £38 million budget deficit.
Since the decision, volunteers have gone above and beyond to maintain the course and save it from the disappointing reality facing neighbouring Hoylake GC.
Closed together with Brackenwood, Hoylake is almost unrecognisable as a golf facility with fairways, bunkers and greens being reclaimed by nature.
It's a far cry from the manicured links of Royal Liverpool, host to this year's Open Championship, just a 5-iron away.
Brackenwood club secretary Keith Marsh said: "We have had so much community support and we would like to place on record our sincere thanks to them for this."
A lifeline from golfing royalty
After a frustrating, drawn-out process, councillors from all political parties have agreed to take forward a business plan to secure the club's golfing future.
A shortage of sports pitches and an "intensification" of greenbelt issues were seen as last-minute "curve-balls", stalling negotiations.
There were further concerns over Brackenwood's reopening and the competition for revenue with the council's other golf courses.
However, robust counter-arguments were presented in Brackenwood's 'Vision for Community Benefit' and 'Biodiversity Net Gain Strategy'.
Mr Marsh described their proposals as a "win-win" situation.
He added: "Having this as a leisure facility, a green-space for all to enjoy and a place for wildlife to thrive as part of our improving biodiversity plan would make for a sustainable future whilst also caring for the land at no cost to Wirral council."
The bid is spearheaded by RM Estates Ltd, owned by former world number one and 1991 Masters Champion Ian Woosnam.
In a letter to councillors, the Oswestry 'Hall of Famer' described his passion for affordable community golf and improving biodiversity on his courses.
He said: "It would be such a shame to lose what is an amazing asset as good as Brackenwood Golf Course where nature, leisure, and the whole community can all enjoy this green space together."
Despite closing, Brackenwood has hosted many community events, not least by maintaining the green space for the community to use for recreation.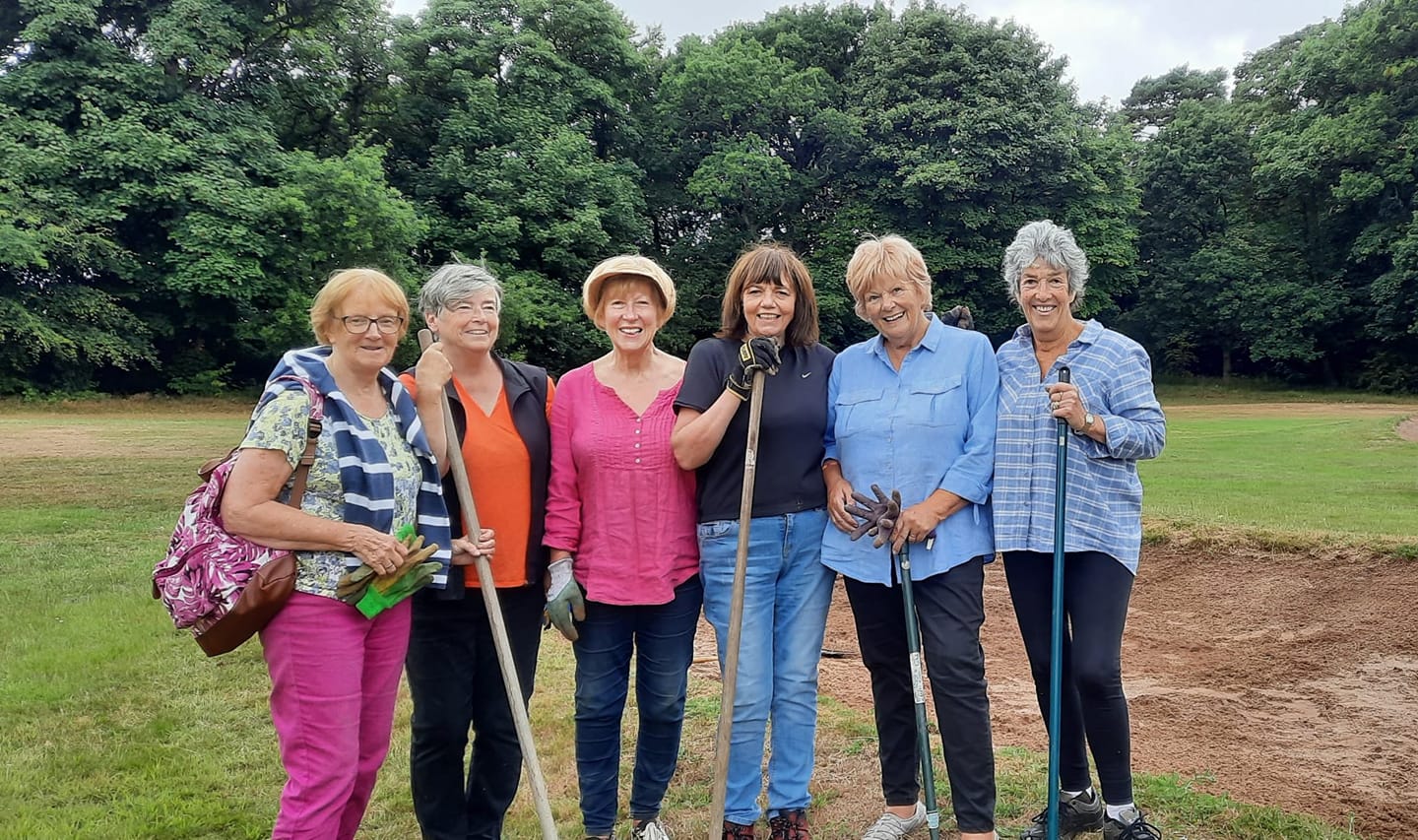 The unwavering support to secure Brackenwood's future was evident to councillors who voted unanimously to take forward the business plan.
Councillor Jenny Johnson said at a recent council meeting: "This is democracy we are faced with and this room here is our democracy. Those are our residents and they are speaking loud and clear."
Developers have instead been encouraged to find sites for sports pitch provision as part of regeneration projects in Birkenhead.
However, the longer it takes for Brackenwood to tee-off again, the more anxious the community becomes about the future of this Bebington green space.
"Without our beloved golf course back in operation, we fear that the likelihood is a closure of our club and a fear for what the land will become in the future," said Mr Marsh.
"Worse than austerity" warn councils
As Jeremy Hunt unveils his new budget today (March 15), local authorities fear further cuts will result in devastating reductions to local services.
On top of soaring inflation, the County Council Network warns how services may be reduced to a bare minimum if further savings are required.
The rising costs of delivering day-to-day services as energy costs spiral are driving leisure providers to breaking point.
The nation's physical and mental wellbeing are on the line as facilities are left with no choice but to shut their doors.
The Guardian revealed 29 leisure centres, pools or gyms have closed in the past year due to the energy crisis.
Membership and pay-as-you-go prices increased for the first time in eight years at Liverpool City Council facilities despite declining attendance figures.
The problem is exacerbated in councils who have failed to control budget deficits.
A damning report by the Chartered Institute of Public Finance and Accountancy strongly criticised Wirral Council's poor financial decision making prior to the pandemic.
With emergency reserves now worryingly low, Wirral Council proposed a string of cuts to avoid bankruptcy and balance its books.
The closure of nine libraries, two swimming pools and iconic leisure centre The Oval, were narrowly avoided in a tense council meeting last month.
A 5% rise in council tax will keep these crucial public services open after Labour gained the backing of Liberal Democrat and Green Party councillors.
Two percent of this is being ring-fenced for adult social care.
This is the maximum a local authority can increase tax without calling a referendum.
The tax hike comes at a time when families are already struggling to navigate the cost of living crisis.
While challenging economic years lie ahead, Brackenwood and friends fight on to save not just a golf course, but a cherished community hub.
Featured image (photo credit: Keith Marsh).