People of Runcorn facing cost of living pressures can access free exercise courtesy of a local scheme.
The Live Well Project, launched in February, is centred around group exercise for both physical and mental wellbeing.
The project is being led by personal trainer Sean Bailey, who fronts his own company, Sean Bailey wellness.
Speaking to Merseysportlive, Sean explained why Live Well was created.
"[The] idea behind it is people with poor health [can] use exercise as the vehicle to better lifestyles and longer term health."
The scheme offers sessions at high and low intensities, meaning anyone can improve mobility and flexibility.
This includes group circuit training for strength and conditioning and Hatha yoga that targets posture and mindfulness.
As well as people impacted by the cost of living, Live Well provides free exercise for residents with long term health conditions, disabilities and people from BAME communities.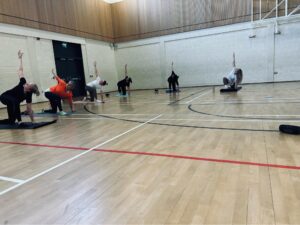 The project came about due to Sean's positive relationship with Merseyside Sport, the local arm of Sport England.
Merseyside Sport is trying to create opportunities around sport and physical activity in the Liverpool City Region.
Sean secured funding that enabled Live Well to go ahead, and discussed the importance of it.
"With the funding we've been able to open up to people and expand the project in a way that we wouldn't have been able to," Sean said.
"It's difficult to give away things for free, so to be able to do this has been really powerful."
Funding has also allowed the hiring of a qualified yoga instructor, giving the project a route into fitness for a different cliental.
Live Well has already delivered transformative results to people with complicated medical pasts and personal circumstances.
"We've got 80-90 people that have engaged with Live Well since the start of February," Sean explained.
"All they've done is changed lifestyle patterns and exercised regularly. For me that is super powerful."
This response means a lot to Sean, and drives his team to produce more success stories.
"It's super humbling. When you're giving people that life and ability back, there's no higher compliment.
"It's not just me, I know how powerful our work is and we're just passionate about getting to as many people as we can," Sean added.
"I came from a background where poor health was the norm, and it still is.
"So to be able to try and change that is something that I'm very passionate about."
Previously an accountant, Sean's life changed in 2005 after breaking his neck and being told he would never walk again.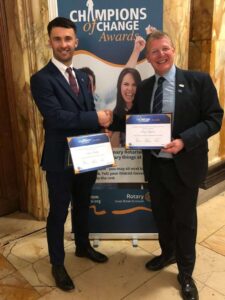 He has been a spinal injuries unit patient for 18 years, spending a total of 10 months in hospital within that time.
Sean recovered from the injury, but first-hand experiences on that journey have influenced the way he views the link between mental and physical health.
It is a link he believes is currently not being addressed enough.
"When my injury happened, I'd just turned 22, I'm now 39.
"And in that period of time not one person has ever said to me, "are you feeling ok about this?""
"I've had countless examinations and consultations about different physical conditions and symptoms for my spinal cord injury."
"[But] not one time have I had any consultation with anyone who'd be considered a mental health practitioner."
"There's never been the slightest question with "are you ok with how you are?" and for me that is absolutely criminal."
Sean said his business wants to change the way people access mental and physical support.
"We've got to be different. The nuts and bolts are that we are focusing on people's mental and emotional health.
"The amount of people that say they come for their mental health is unbelievable.
"I feel like because I've gone through that journey it's my duty to pass on what I know to other people. And if they can benefit from it, then great."
Going forward, Sean believes more funding is needed so projects similar to Live Well can help people facing financial difficulties.
"It's not getting any better soon, so in my view funding needs to come down to organisations like ourselves that are boot on the ground.
"We're dealing with people day in [and] day out, we know what's going on [and] how people are feeling.
"If we want people accessing services to improve physical and mental health, we've got to give people that provide those services the opportunity to provide those services."
As for Sean's work, he hopes his business can continue its growth to expand operations and deliver health benefits to more people.
More information about the Live Well Project can be found here.
(Featured image courtesy of Sean Bailey Wellness)