TNT Wrestling will be holding a double show in Hangar34 in Liverpool on Saturday (October 21).
Each show of the day will boast a different line-up for different audiences of all ages. The first of the day will be 'Ignite The Fire' which is a family friendly show that boasts more traditional, technical audience suitable for a younger audience beginning at 2pm .
The second show 'Cold day in Hell' begins at 7pm. This is an 18 and over show due to the extreme and graphic violence that the promotion has become famous for. This show features some of the biggest homegrown stars. TNT World Champion Tate Mayfairs who will be defending his title on the main event against Cole Radrick in what is sure to be a hugely explosive and violent showdown much like the rest of the matches on the evening card.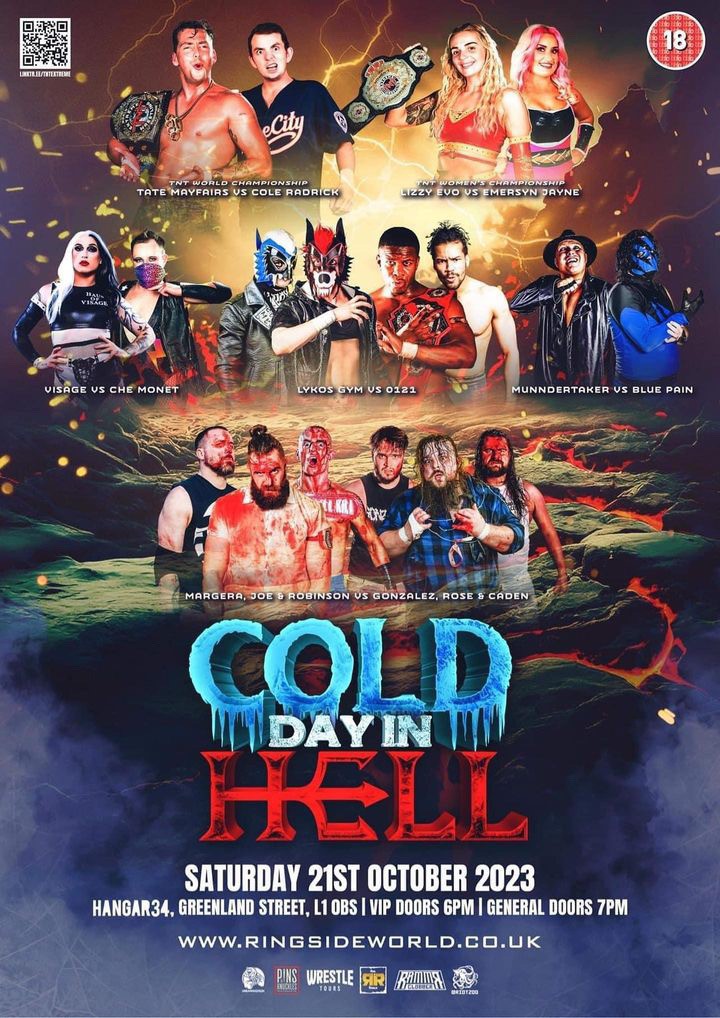 TNT confirmed this will be the last show they'll hold in Liverpool this year and so it is sure to be a grand blowout with no shortage of blood and guts all over the ring before the night draws to a close.
The Liverpool-based promotion has been able to establish themselves as one of the UK's best by bringing a ruthless and gruesome style mixed with the hard-hitting British style of wrestling that the nation is known for. They have brought over some of the world's most talented performers to their shows such as AEW's Eddie Kingston who has went on to become one of America and Japan's most beloved stars of the last few years.
TNT's big star experience have allowed their own stars to progress hugely and create an impressive roster of athletes that can go toe-to-toe with anyone in the business.
Each show will have six high action matches with a mix of tag team and singles action with the earlier 'Ignite the Fire' show being headlined by a triple threat for the TNT Ignition championship. The later show features two women's matches as they look to finish off their year in the city with a bang that only TNT can set off.
Both shows will be taking place at Hangar34 with 'Ignite the Fire' beginning at 2 and 'Cold day in Hell' at 7pm