Staff at Tranmere Rovers have teamed up with Prostate Cancer UK to take part in this year's Prostate United campaign. 
Along with members from many other clubs across the country, several of the Merseyside outfit's backroom team will be running, walking or cycling every day through the month of October.  
The challenge aims to help raise money and awareness for the charity. This is the brainchild of Stephen Gilpin, the Head of Academy Sport Science & Medicine at Wolverhampton Wanderers, who was the first to take part in 2018 after his grandfather died from prostate cancer. 
Gilpin was joined a year later by friend and former colleague Ross Burbeary, and from there the idea of Prostate United was born.  
Now, hundreds of staff from over 60 clubs year on year take part in the initiative.  
Mark Cowan, the First Team Sport Scientist at Tranmere Rovers, who took part in the challenge in 2022 as well as continuing this year, explained why he wanted to get involved.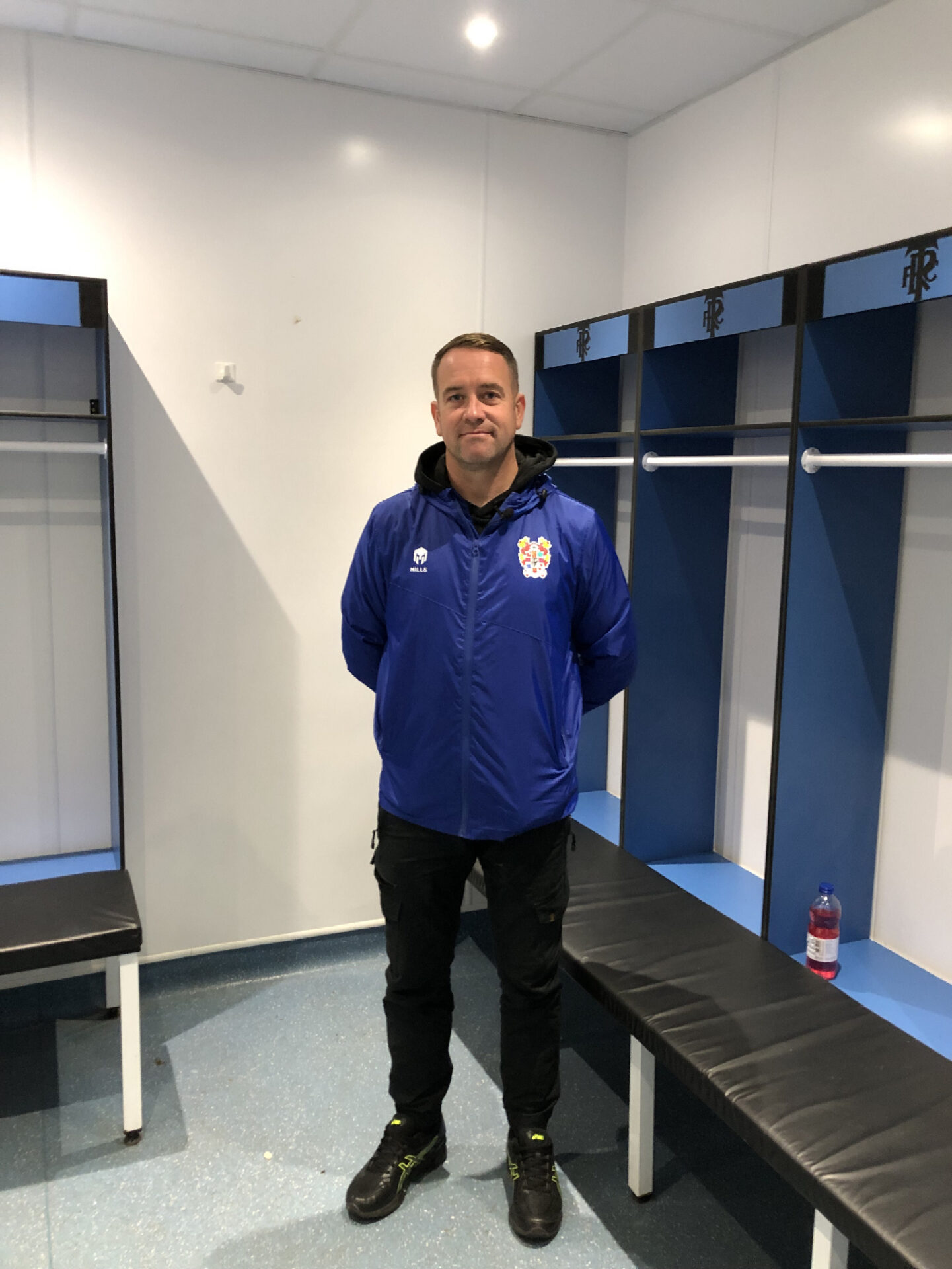 "We at Tranmere thought it was a great idea. Obviously, I knew it affects men, but when you hear that a man dies from prostate cancer every 45 minutes it makes you go wow, ok, this is one of the bad ones that we need to help get rid of." 
The 43-year-old talked about the influence football clubs can have on tackling an issue like prostate cancer.  
"You look at football, it's still the most popular sport. It's something that thousands of males tune into every weekend to take part in, to watch, and if football clubs are making people aware of this horrible condition, then we can raise a lot of money to help rid society of it." 
The Wirral native continued to discuss how important it is for clubs to interact with their local residents. 
"I think football clubs should be seen to be role models within the community, getting people active and raising awareness for things like this. People need help and support and anything anyone can do, whether it's committing time or donating money, football clubs are the pillars of these communities, and they can really influence people to do that."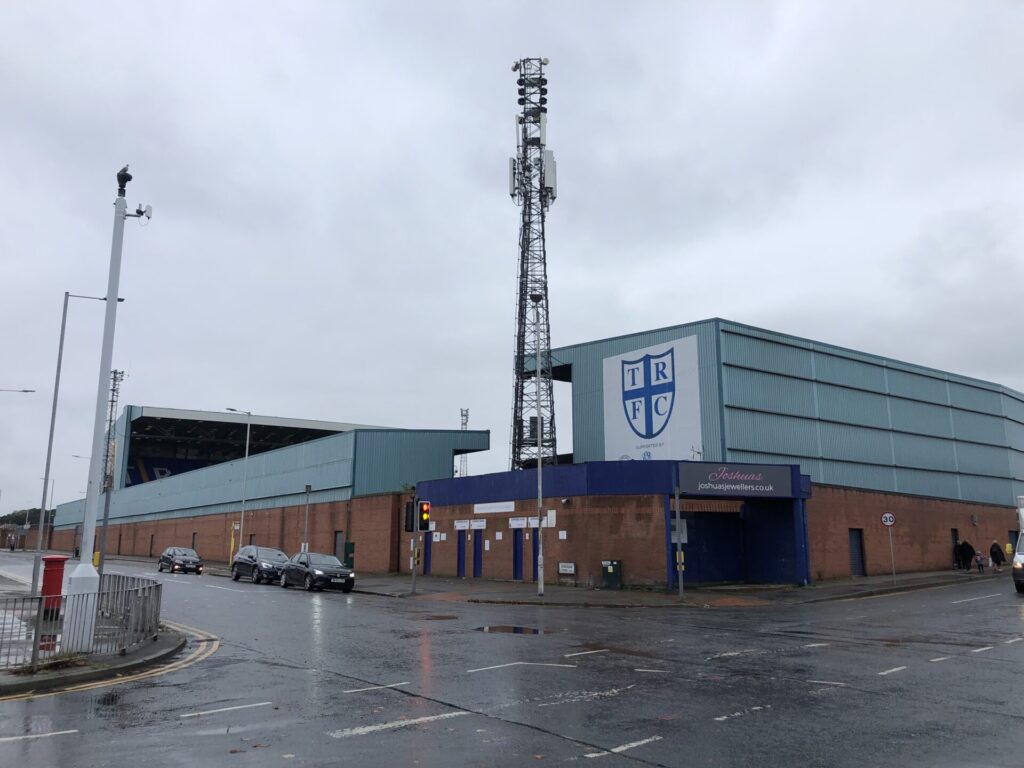 "Maybe next year we can expand to more people being involved, maybe a bit of fan involvement, but football clubs definitely have their part to play." 
Cowan says he has received great support for the challenge. 
"I've had a few messages from people who've been inspired to get out and do a bit of running and get active and healthy. Some people want to join me on runs, which really helps me as well." 
He continued: "Things are starting to creek now; knees are starting to hurt, and muscles are starting to get sore so it's getting a little tougher. Then you see these messages of support and it just motivates you to get out there and remember what it's for." 
I'm auctioning off the @TranmereRovers shirt that I ran Sundays @lakelandtrails ullswater trail race in (has been washed!) Which has been signed by all the players with all proceeds going to @prostateunited Please DM with any bids with highest bid at 11pm on 31st Oct the winner! pic.twitter.com/EscbAwnqdd

— Mark Cowan (@Blueboy_1980) October 19, 2023
Football is engrained into the culture of the UK and can send powerful messages when given the opportunity.  
Matt Holdstock, Partnership and Development Manager at Prostate Cancer UK, discussed how the sport works hand in hand with the charity. 
"Football for us has been really important in making fans aware of their risk of prostate cancer. Prostate United does it successfully by bringing people together to raise awareness of prostate cancer but also fundraise to help us fund additional research into diagnosis and treatment of the disease." 
"Members of staff and the backroom team have invited fans to join them for a selection of runs so it's actually helped to build bridges between the football clubs and their community." 
Holdstock talked about the successes of the Prostate United project. 
"It raises some fantastic money; we saw on day ten we've gone past the £100,000 mark from approximately 750 people taking part. It's more important that those 750 people are developing an increasing awareness within the football industry but also to football fans as well." 
The 38-year-old opened up on the responses that the charity campaign has received. 
"You see lots of different stories of why fans are taking part, what clubs they support, wearing their club's football shirt as they're running, walking or cycling which brings an element of camaraderie, energy and motivation to the whole challenge which really brings it to life." 
Prostate United endeavours to make an impact on the football community. 
"There's one thing that Ross Burbeary always likes to say – you can always do more. Prostate United represents that everyone can do their bit in the fight against prostate cancer." 
PROSTATE UNITED 2023 IS HERE!!

This year its OCTOBER!

Staff Assemble! Fans support your club!

Sign up here 👇https://t.co/a5ud5XqfO7

Join your Team page here 👇https://t.co/r1L6svxzht

Watch the video from the team behind @prostateunited below 👇https://t.co/xVtqmirZOh pic.twitter.com/d9nST29RE0

— Prostate United (@prostateunited) August 29, 2023
"Whether you're a fan, whether you're a manager, whether you're a staff member, whether you're someone that works at a club – you can do your bit. Whether it's running, walking or cycling to raise awareness of the most common cancer in men and help us fund that valuable research that will save men's lives." 
Prostate cancer will affect one in eight men in their lifetime, but with campaigns such as Prostate United, significant steps can be taken to fund research into better and earlier ways of diagnosing and treating the disease.  
With the football community on their side, Prostate Cancer UK can do even more to help support the people who have had their lives affected by the illness.