Liverpool's Peter McGrail is looking to take the next step towards world title contention with a victory over Fran Mendoza on Saturday night.
The 27-year-old is a recent addition to Eddie Hearn's Matchroom stable and will appear on the undercard of the Jack Catterall vs. Jorge Linares fight at the M&S Bank Arena.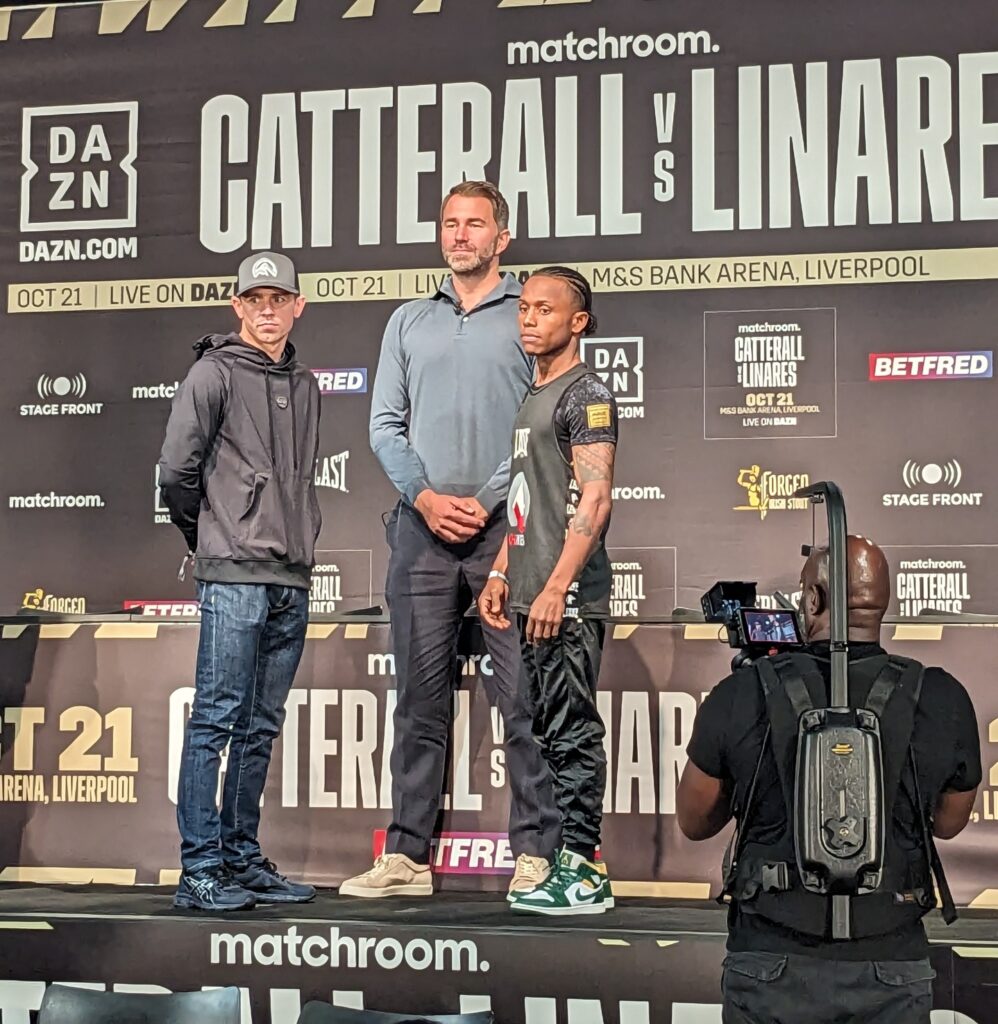 McGrail faces his toughest test to date against unbeaten Colombian Fran Mendoza but, despite his opponent's unblemished professional record, promoter Hearn is clearly expecting great things from the Commonwealth Games gold-medallist.
Speaking at the pre-fight press conference, he said: "Peter was the greatest ever amateur I believe this country has ever produced and won just about everything as part of the Team GB setup.
"Not just a future star of this city, but a future star of British boxing and maybe even world boxing as well.
"I truly believe this man will be filling the Liverpool Arena next year. He's an extraordinary talent."
And southpaw McGrail, who has been described as the 'Scouse Lomachenko' by Hearn, isn't phased by such praise. The Everton-based super-bantamweight, said: "It will be good to be back in Liverpool, in front of all the home fans and my family.
"Fran Mendoza is in the way of where I want to go. On paper, he's a step up, but if you look throughout my career, he's not going to be bringing anything to the table I haven't seen before."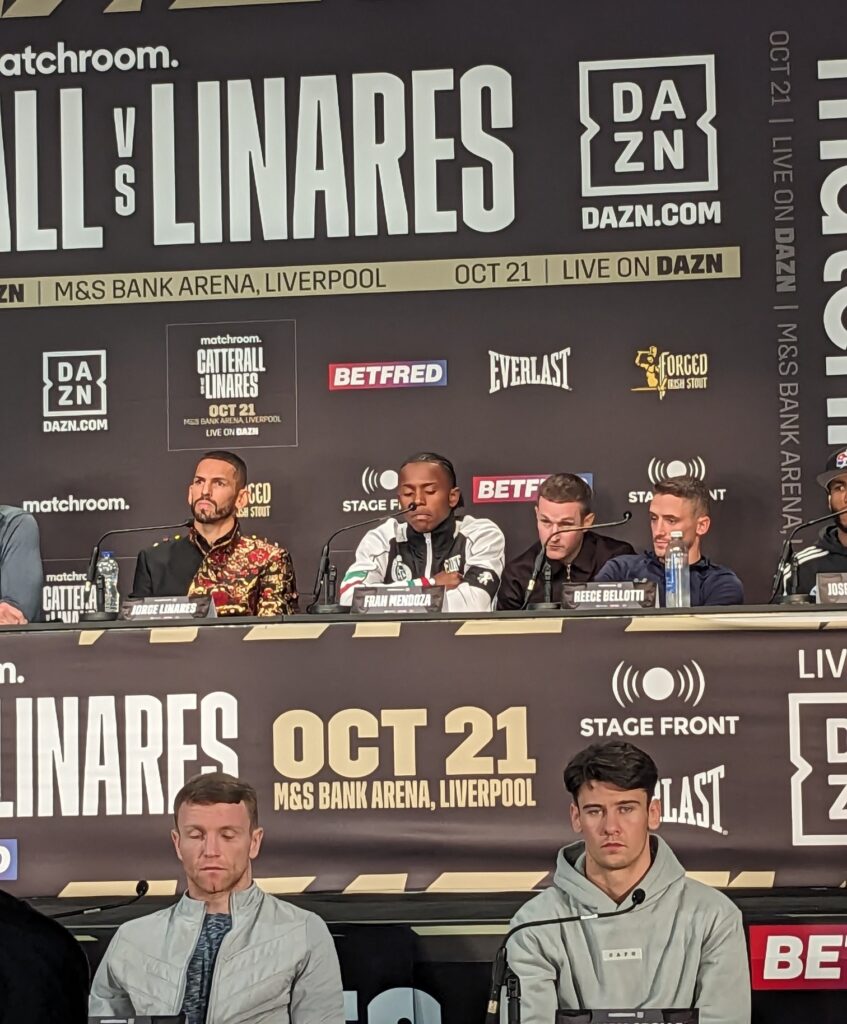 Mendoza, who will be hoping to repeat the feat achieved by fellow countryman Breidis Prescott when he stunned British boxing fans by knocking out Amir Khan in less than a minute 15 years ago, vowed to fight with his heart and that his opponent should expect a 'war'.
This was music to the ears of McGrail, who said: "The better the opposition gets, the better I'm going to perform.
"Fran Mendoza is saying he's coming for war, so the more he comes, the more he's going to get punished. I'm looking forward to Saturday and I'm ready.
"Over the next year or two I want to be selling out the Echo and winning my first world title there."
Ticket details for the Catterall v Linares card at the M&S Arena on Saturday 21 October HERE.