"Rugby is a very masculine sport. People forget sometimes we are only people and we have emotions and feelings just like everyone else."
Liverpool University men's rugby union team, known for their tenacity on the pitch, have set an ambitious goal of raising £15,000 for Movember to support men's mental health charities.
Charity secretary Freddie Stevenson talks to Mersey Sport Live's Ollie Stockdale about the struggles and challenges rugby players often face.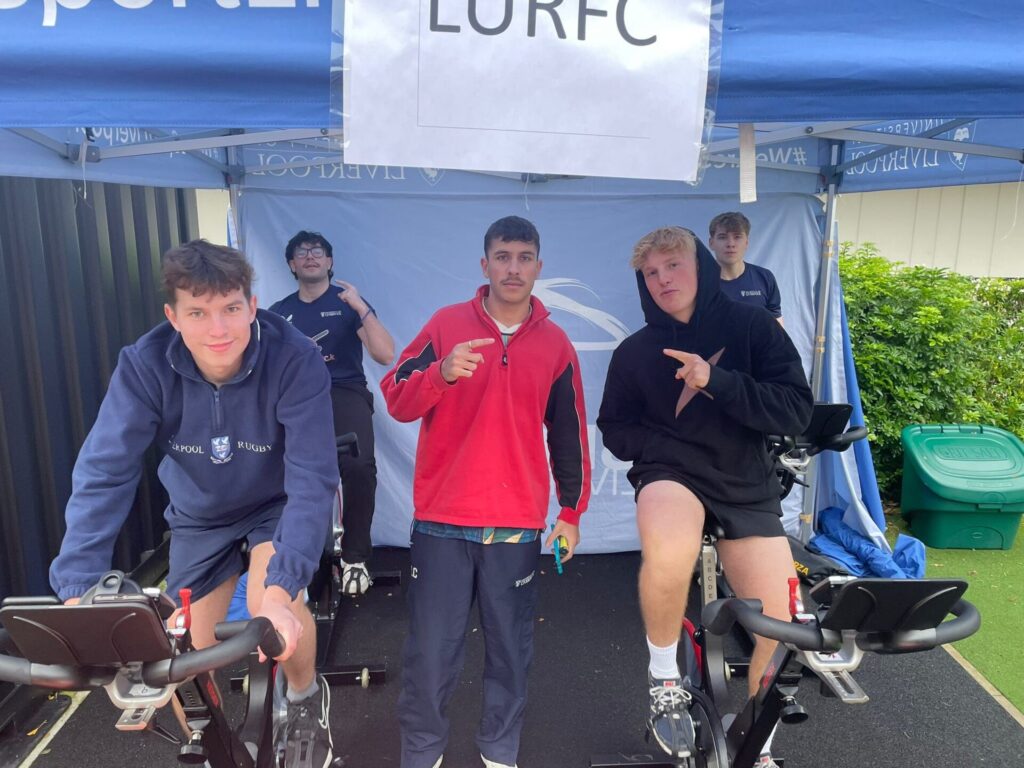 "We want to raise as much as we can and raise as much awareness as possible. At the end of the day, boys do struggle with their mental health. I know personally I sometimes struggle and there are individuals across all sports teams that struggle.
"I know a few boys who have lost friends and family due to mental health recently and I think everyone has been affected in some way by mental health and it's a tough time especially this time of year. We just hope that we can all be there for each other and look out for each other."
The team has 130 members who signed up this year. The society is raising awareness for men's mental health through a variety of challenges and tasks.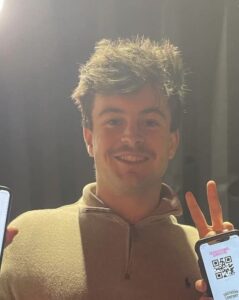 The Stigma
"Rugby already has a stigma for being a tough sport and many boys try to prove themselves worthy.
"When boys first turn up they want to show they are strong rugby players but after the first few months the personas start to break down and you just make friends. I've made my best mates through the club.
"Rugby is a very male-dominated sport, people forget sometimes we are only people and we have emotions and feelings just like everyone else and sometimes that might not come across on the pitch.
"There are some big boys in the side but they're all good people with good hearts and they're friendly giants."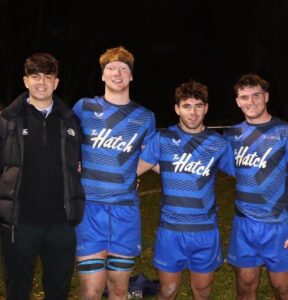 This year's target
The Liverpool side has big targets for this year.
"Last year we raised £6,000 which is fantastic but this year we've got a huge target we aim to raise £15,000 and raise the most money of any society in the UK.
"We're all working towards it as it's a difficult target to reach, but we started well. In the first eight hours of launching the support campaign we had raised over £1,000."
The challenges and how it's going
The squad is undertaking a variety of challenges, with some having their own personal goals. Other challenges involve the whole squad.
Freddie said: "There are ten of us doing 100k running in November to raise money. There are two boys running marathons to raise money, and there are three or four doing Mount Everest. There are others in the team doing 400k cycling challenges!"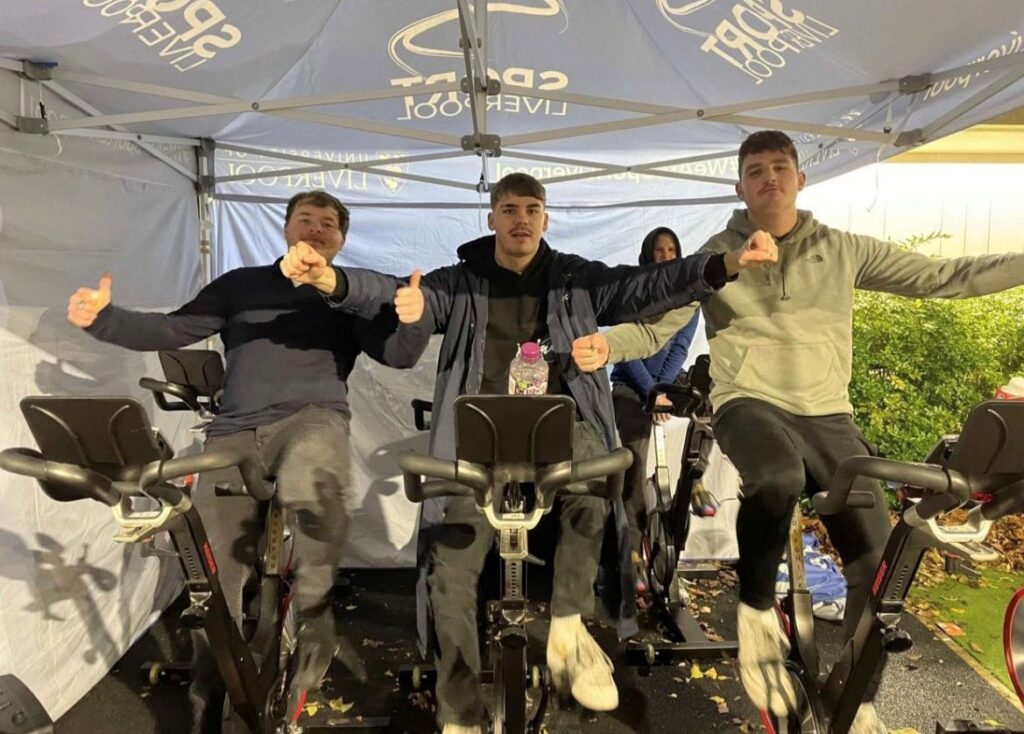 But that's not the only challenge the boys are getting involved in. Freddie said: "Moving forward, we have a charity cycle ride so we'll be cycling all day from 9am to 9 pm, getting involved is our rugby team and the women's rugby team."
Freddie also has his own personal goals. He said: "I'm running 3k-a-day in November to reach 100k by the end of the month. "
To cap off their Movember campaign, LURFC are planning a grand fundraising event.
"We're all going to walk up Snowden in buggies in the middle of November which isn't going to be a pleasant experience!"
Mental health
Liverpool Rugby Union Team has a 'buddy' support system in place that brings players from younger years together with older students.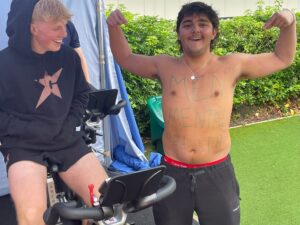 Freddie said: "In the buddy system I've got a 'dad' who looks after me in the first year and he's got a 'grandad' in the second year and we all look after each other."
"If someone's going through a difficult time in the team they can come to me and if it was me I would go to someone above me and vice versa, like a chain of people."
Freddie said: "The money raised will go to men's mental health charities that put support programmes in place to help with rehabilitation and putting people in contact with the right support they need. A fair amount of the money will also go to prostate and testicular cancer support schemes."
Overall the Liverpool Rugby Union men's team aim to create an inclusive atmosphere that fosters understanding and support for men's mental health.
As the boys strive to meet their £15,000 target, they are not just chasing victory on the rugby field but also championing a cause that goes beyond the try line – the mental well-being of men in their community and beyond. To support the Movember campaign and contribute to men's mental health charities, visit their fundraising page.
Together, let's tackle the stigma and score a try for mental health.