Liverpool could extend their lead to 11 points at the top of the Premier League table with a win against Bournemouth on Saturday.
With Leicester playing away at Aston Villa on Sunday, the Reds have the chance to further the distance between them and the Foxes if they are successful at the Vitality Stadium.
After falling short by one point to Manchester City in the race for the Premier League last season, Liverpool have bounced back and are in pole position to win the title this year after a run of 14 wins, one draw and zero defeats so far.
Despite the odds stacked heavily in their favour, Liverpool manager Jurgen Klopp told media that the team's full focus is at the job in hand at 3pm Saturday.
"Bournemouth will be really demanding and ask for everything so we have to be really spot on, intense and all that stuff. They are not happy with their situation so we really need a good intensity in the game."
The German was specifically asked about being top at Christmas, considering the last three times Liverpool have been they haven't won the league.
"I think I have told you often enough and I can tell you again that I am really not interested in these kind of numbers.
"We will just try to win against Bournemouth and what that means for being top of the Christmas is something I have never thought about."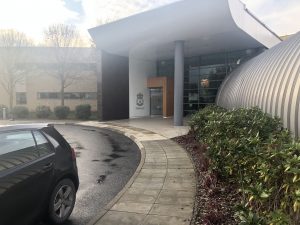 December remains a hectic time for the club, with nine games in 24 days and Bournemouth away being the second installment after Liverpool beat Everton 5-2 on Wednesday.
Liverpool will be without the injured Fabinho and Joel Matip for the contest, but Klopp said nobody else is a concern for tomorrow.
Bournemouth themselves will be without Harry Wilson for the tie, with his loan agreement from Liverpool not allowing him to play.
"I'm happy that he cannot play against us. I have never been in doubt about his shooting abilities and his skills. That part of his game is world class for sure, but Harry is at Bournemouth to improve all the rest of his game.
"Being divisive, reading between the lines, using his speed and he has been making big steps there."
The Cherries haven't had the start to the season that they had hoped for as they sit 14th in the Premier League table and without a win in four games.
Their motivation will be high to beat the European Champions and give them their first defeat of the Premier League campaign as of yet.
Liverpool must keep up their nearly perfect start to keep themselves well away from challenge and pressure.
Last year's result in Bournemouth saw Liverpool win 0-4 and Mo Salah score a hat-trick. The Anfield game saw Liverpool win 3-0. A repeat of those results would satisfy the fans.
In-form Sadio Mane is guaranteed to start off the back of his nomination for Premier League Player of the Month for November.
The Senegalese forward has been highlighted as Liverpool's top man this season.
After he picked up 4th position at the Ballon d'Or awards on Monday night, the Liverpool boss had only had positive things to say about his impact at the club since his arrival in June 2016.
"Sadio is in incredible shape and he has been an incredibly important player since the first day. I still remember his first goal at Arsenal.
He has made big steps each year. If he stays healthy, he will have an incredible career and I think he can still climb in that table Ballon d'Or wise."
A win for Liverpool will see them guaranteed to be top at Christmas with their biggest chance yet of securing their first Premier League title.
Picture by Ungry Young Man under Creative Commons License