Everton's search for a new manager came to an end on Saturday morning, as The Blues announced Carlo Ancelotti as Marco Silva's successor.
He arrives at Goodison Park with a sparkling CV that is fit to rival any manager in world football. Nobody has won more European honours than Ancelotti's seven, whilst the affable Italian became the first manager to win four of the five 'major' European leagues in 2017.
Adding to this, he's won more trophies this decade than the previous five Everton managers have combined in their entire managerial careers.
It's clear Moshiri wants the Blues to break into the elite with his spending, but now he's put his money into the dugout, rather than the pitch. 
They've needed to marry their shrewd appointment of Marcel Brands as Director of Football and their lavish spending with a top manager for a while now – and here he is.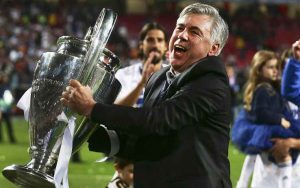 So, why is there so much debate over this? Especially considering the other main competitors for the job. 
We saw the likes of David Moyes linked, a man who's failed at four jobs in a row now and is desperate to crawl back to the club he served with such diligence for many years before labelling the fans a 'disgrace' upon his acrimonious exit. 
Or Eddie Howe, a man who's flattered to deceive at the top level for years, going on five separate runs in that time where Bournemouth went eight games without a win. He can't organise a defence and his transfer business has been choppy to say the least.
Whilst he's worked miracles at the Cherries and should be applauded for that, he should be miles away from this job. 
Everton have tried the 'shiny new thing' approach, the 'Pochettino model' approach, the  'safe pair of hands' approach and all have failed to differing degrees of disaster. 
It's time for a born winner to come in, but there are still doubts even now.
The reservation levelled most frequently at the appointment is that Ancelotti won't be able to work his magic with a club who're languishing in the bottom half of the league at present.
Many consider Ancelotti to be the sort who goes into a top club, polishes and fine tunes them from a 95% team to a 100%, title gobbling side, before moving on after a couple of trophy-laden years.
Whilst Everton aren't a 'super club' like Carlo is used to, it undermines his supreme managerial ability to suggest he can't do it with lesser players.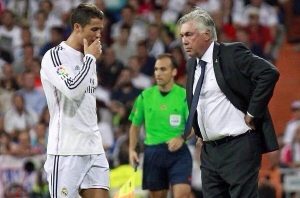 In the four games since Silva's sacking, Everton have played three of the 'top six' and the team currently sat second in the league without losing any of them in 90 minutes.
That is some achievement, especially with up to eight first team players out at one time during that run through injury or illness. 
That daunting fixture list was presided over by club legend Duncan Ferguson, a man who, without attempting to diminish Ferguson's tactical nouse and man-management ability, was a first-team coach with no managerial experience. 
The suggestion that somebody who's won everything the game has to offer, whilst getting the best out of the likes of Kaka, Ronaldinho, Nikolas Anelka and Zlatan Ibrahimovic when others failed, is lazy to say the least. 
The point I'm trying to make is; if Duncan Ferguson can get this lot playing, then surely one of the world's most revered coaches – with a point to prove and a reputation to maintain – can do even better. 
It's about time Everton moulded themselves into a club that fits somebody like Ancelotti – not the other way around. He's being employed as a winner and it's up to Everton to become winners themselves again.
There's a suggestion that this appointment 'carries risk', but doesn't every appointment? Once more, it's lazy to suggest so knowing full well every managerial change can go one of two ways.
It's worth also praising Ferguson for his efforts whilst in charge because without him, this wouldn't have been possible. The club are in a much more desirable position now with the hardest run of the fixtures the season has to offer out the way.
Looking ahead, the January window is just around the corner. It's rarely the ideal time to sign players to help shape a season – but Everton need bodies. 
The unfortunate run of injuries, varying from minor to more serious, have played their part in the plight The Blues found themselves in before Ferguson's arrival. 
Ancelotti has always worked under a Director of Football however, never being the type of manager to go out and identify a player. This should hopefully reveal Brands' full potential as Moshiri will look to flex his financial muscle once more. 
The appointment of Ancelotti will surely help Everton into a new market of player also, with the 60-year-old being universally popular with the players he's worked with. His presence should create a pulling power that few managers in the world could compete with.
Carlo will come in, identify the best style and shape to suit the players, see what areas need improving most and track down who on earth thought Cenk Tosun was a good idea, before letting Brands get to work. 
"I think there is no winning system. You have to be like a tailor – you make a suit with quality of the material you have. You have to build a system where the players are comfortable and where they are convinced to play that way." 
Ancelotti said of his winning philosophy whilst at Bayern Munich, a clear indication of his flexibility and versatility when it comes to deciding on a shape to suit the players rather than his own individual style. 
What shape could that be then? 
Whilst at Napoli, Ancelotti typically deployed a 4-4-2, much like what Everton have been using since Ferguson's stint as caretaker and generally to great effect. 
He would look to make the Blues solid to break down, but also fantastic in the transition with an ability to pass the ball at a high tempo, with an ability to go long when required. His tactical versatility will be a breath of fresh air from Silva's rigid 4-2-3-1.
Looking at his career before Napoli, Carletto has used a 4-4-2 diamond, 4-3-1-2, 4-3-3 and 4-2-3-1. Further underlying his philosophy of adhering to the player's needs – rather than drifting from club to club with the same old style and shape. 
The game has evolved – Ancelotti isn't one of football's dinosaurs.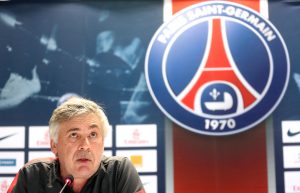 Whilst caution amongst fans is to be expected with any appointment as I stated earlier, now isn't a time for trepidation and fear. Now is a time for Everton to show the rest of football what they're all about and harness the immense potential from within.
Moshiri should also be given credit. He said from day one he wanted a 'Hollywood manager', someone who has competed at the very top of the game. He went out and identified the best possible appointment Everton could make and made it at great expense.
What would have been said if Ancelotti was available, but Everton threw David Moyes an undeserving lifeline?
The trail-blazing, eyebrow raising, European Cup lifting, vincitore seriale is back – and he's managing Everton. 
There are exciting times ahead.
Images credited to Nazionale Calcio, Ver en Vivo and Mahon