For the second time in two weeks, Widnes Wild battled to earn two points against top of the league Hull Jets in the National Ice Hockey League. Widnes who were in third continued their win streak of seven to chase down Altringham Aces in second and bring Hulls lead at top down to three points.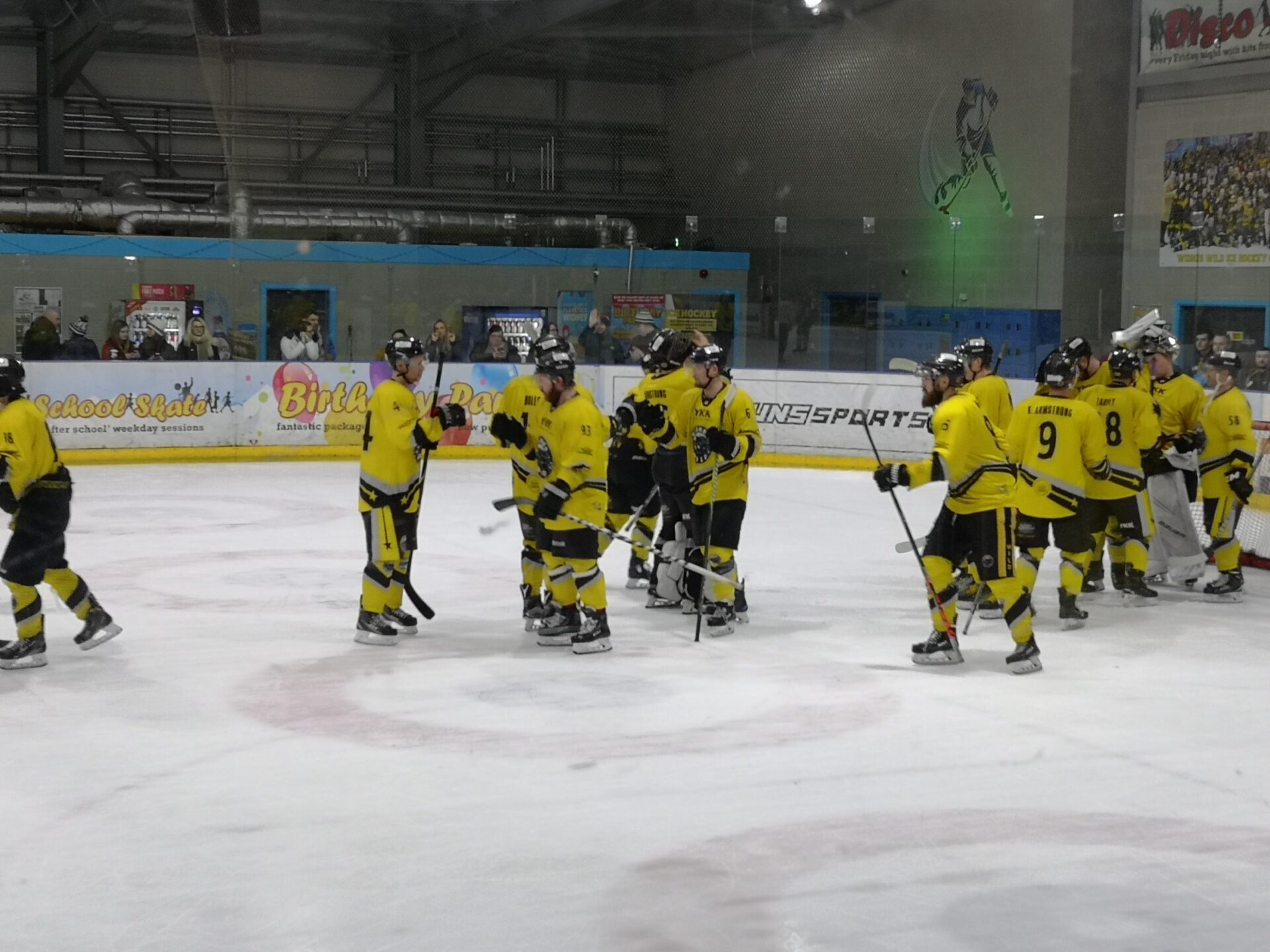 First
The first third started and early on, it was easy to see why Hull were top of the table. With much of the possession and a couple great passing phases leading to saves from Wild's keeper Phil Pearson they were easily on top. After just under 9 minutes and completely against the run of play the Wild took the lead with a sweetly stuck shot from 18 Daniel Fay. Ahead but perhaps complacent from their shock advantage it took only 40 seconds for The Jets to send one past Pearson who until then looked solid in goal. The final ten minutes saw Hull dominate with possession and a few well-worked attacks however; Widnes always looked dangerous on the counter forcing Hulls keeper into some tough saves. With neither team managing to take the advantage at the end of the first, the match was tied at 1-1.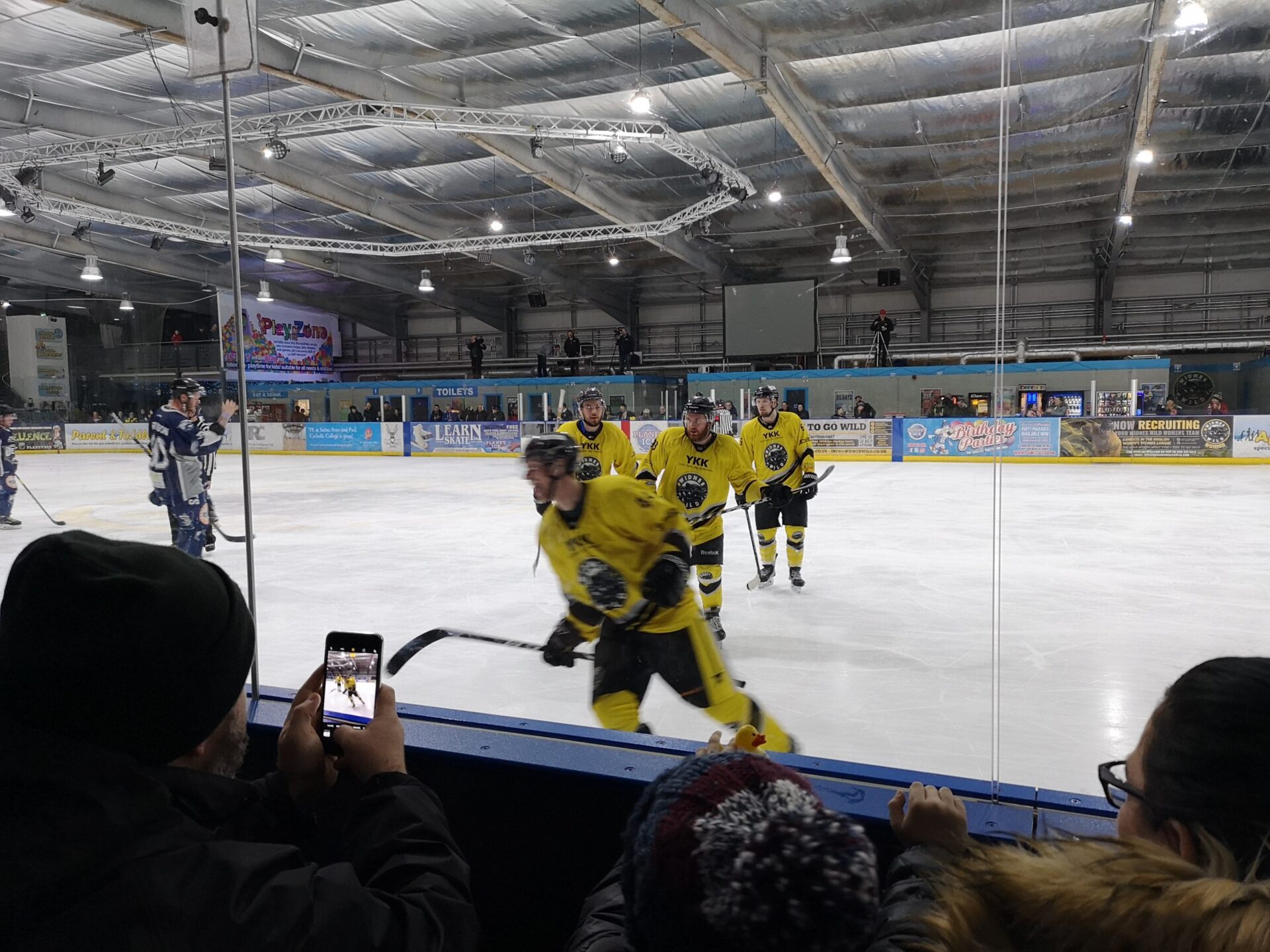 Second
The second third started and Hull looked like they were out with a point to prove with silky passes leading to a goal within 40 seconds from Ward. 1-2 Hull. After the goal, Hull looked hungry for more pushing Widnes to their limits with attack after attack but Widnes somehow weathered the blows. Widnes continue to look scrappy in defence however, with a few shots forcing saves showed that they were still in the fixture. Widnes went a man down from a penalty for delaying play from Lee Kemp but managed to score a shorthanded goal from Daniel Haid who skated the puck in from his own half cut in from the right and slotted home bringing Widnes level after a difficult first half of the second.
Shortly after their return to six men, Widnes lost MJ Clancy through a penalty for holding a decision, which did not go down well with players or fans alike. Hull made their man advantage count this time with a nicely worked power play goal from Beaver making the score 2-3. With under five minutes left Widnes looked the better team trying to bring the score level before the end of the second coming painfully close with a shot stopped centimetres over the line. An elbow in the last few minutes caused a brawl on the rink resulting in two-hull penalties and one for Widnes however; the Wild did not take their advantage bring a very exciting third to an end. 3-2 to the Jets.
Third
The puck dropped and a minute twenty into the third Jakub Hajek brought the Wild level assisted by Mikey Gilbert. Widnes were flying and a matter of seconds after they took the lead! A lovely cut back pass from Matt Tarpey gave the puck to Captain Danny Bullock who smashed in home from distance to a jubilant crowd. With Widnes in the lead Hull upped, their gear creating some great chances leading to three great saves in quick succession from Pearson who was having a fantastic game. More fantastic saves from the brick wall Pearson with Hull looking the better of the two sides but with a two minute penalty for tripping it was a great chance for Widnes to increase their lead.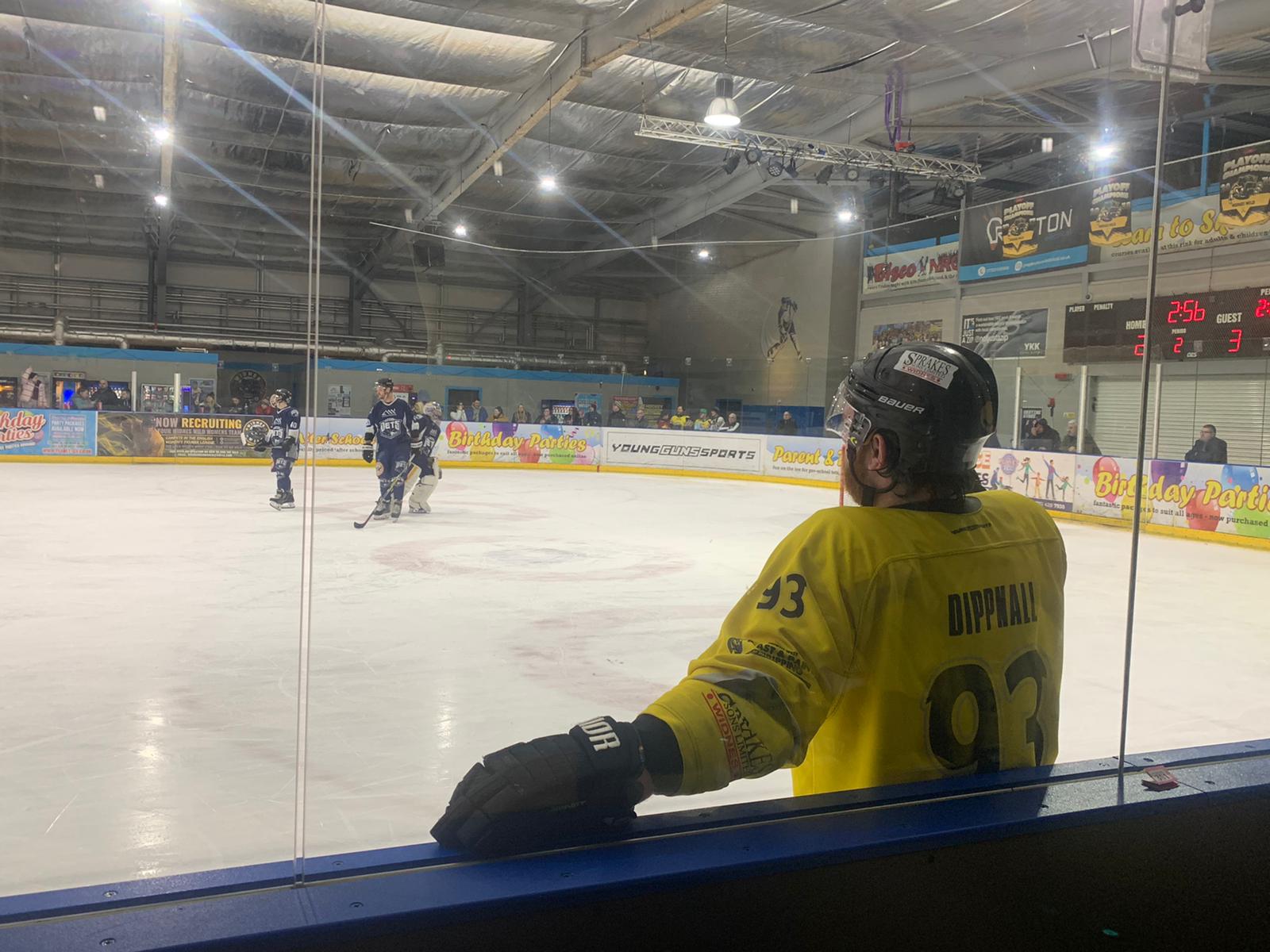 With Hull back to full strength the pressure was back on Widnes protecting their lead until a Penalty awarded for a behind take down in a goal scoring area gave them a great chance to insure their position. Top scorer Shaun Dippnall rewarded Coach Mike Clancy's faith in him weaving the puck down the rink, round the keeper, and in the back on the net scoring his 22nd of the season and sending fans wild. Widnes were now 5-3 in the lead going into the last three minutes. Widnes looked comfortable keeping possession and looking likely to hold their lead until a final charge from Hull made the score 5-4 after a nicely worked team goal. With only 40 left on the clock, Hull failed to force in another past well-earned MVP Pearson and Widnes were awarded the victory.
MVP Phil Pearson
"We were confident when we went 5-3 up that we would hold out we made it a bit heavy at the end with the late goal. We did not give up which we have done in the past and showed loads of character and fought for it. It's always great to get MVP but I'd rather play badly and see the team win!"