This is the extraordinary story of Matthew Ashton – Merseyside's jack of all table games.
Ashton began playing online poker in his teens – as a schoolboy.
"I grew up in Crosby," he recalls.
"I went to Forefield Junior, then Chesterfield High School.
"I started playing when I was 15-years-old.
"A friend in class told me he played play-money on FHM Poker, a skin of Victor Chandler poker back then.
"I started playing and my obsession switched from Championship Manager to playing free roll tournaments and then real money tournaments on there."
A keen mathematician, Ashton developed an obsession for statistics and probability from a young age.
His mixture of academic interests in numbers and his competitive character gave him all the tools for a successful career – as a professional poker player.
Naturally, His family was not taken by the idea of his new hobby, which involved gambling for money over the internet.
Instead, they wished that he channelled his energy into his education.
So, Ashton finished school and headed off to Sheffield University to study Mathematics.
While there, he began to increase his playing time online and started to become a highly skilled player.
"When I started, I was already pretty into strategy games," he remembers.
"Fantasy sports, probability was the part of maths I was best at, so poker was a great fit for me right from the beginning."
Playing online is a valuable way for professionals to gain lots of experience in a short amount of time.
Ashton indicated while he was at university it was only poker that he was really interest in.
After seeing some improvement in himself, he quickly moved into larger stakes online cash games.
He began making large sums of money, so much so he was able to pay for his education by the time he graduated with his degree in Mathematics.
After witnessing his progression, his family became much more supportive and understanding about his choice of career.
"Since finishing university, they've seen me do really well and be a success and they've become really supportive," Ashton told The Mirror in 2013.
With the green light to focus on making a living out of the game, Ashton strived to become a mixed game specialist.
These are poker variants geared towards his statistic and analytical approach.
"I don't have any clear favourite games. I usually want to play the one I feel like I've just improved most in.
"If I could only play one poker game for the rest of my life, ignoring game availability and profit, I'd pick PLO (Pot Limit Ohama)," he adds.
Continuing his online play, Ashton used to play under the alias "MUSTAFABET".
"MUSTAFABET is intended to sound like must-have-a-bet… I thought it would be perceived as an aggressive Asian player, which I'd decided was the best image to have from my early casino sessions," said Ashton.
In 2009, as a 21-year-old, he won a World Championship of Online Poker (WCOOP) event in Pot-Limit Omaha, taking home $86,000.
This was Ashton's first big online tournament success and his online form soon started to translate to live play at the Poker Table.
The World Series of Poker (WSOP) is a seven-week poker event held every year in Las Vegas.
For players it is seen as the pinnacle of poker.
The WSOP consists of 101 events, with most major poker variants featured, with over half being Texas Hold 'em based.
Ashton made the trip to the Poker calendar's biggest meeting, with his first WSOP final table appearance coming in 2011.
What is the World series like to play in?
"The WSOP does feel very different to other poker festivals.
"There are a wider range of abilities and characters and lot more media attention.
"I think it is super fun and I would play more events if cash games weren't so clearly a better financial opportunity," said Ashton.
The $10,000 H.O.R.S.E event featured some sharks of the game, notably distinguished high stakes player, Tom Dwan.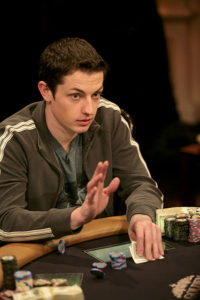 Ashton eventually finished in 6th place, picking up $101,813.
He makes the pilgrimage over to Las Vegas annually to compete against the world's best.
After a mediocre showing in 2012, the 24-year-old quit poker.
Ashton took 10 months off the circuit and went travelling.
He visited 30 countries before returning for the 2013 World Series, where he was rejuvenated and proved to be in the form of his life.
Ashton details his journey in his blog, to read more CLICK HERE
The 2013 tournament was the 44th Renewal of the WSOP.
Ashton's early actions had him trending positively, making the final table in event 5; $2,500 Omaha/Seven Card Stud Hi-Low 8-or Better.
A third-place finish in the smaller buy-in mixed game yielded a $86,437 payday for the scouser.
Another smaller buy-in success for Ashton but he believes consistency is key, no matter what the buy-in.
He adds: "For me success in poker is about consistency and building a comfortable life.
"In my eyes, someone who wins consistently at low-mid stakes without ever being near to going broke is more successful than someone travelling around the world playing highest stakes if they find it stressful and not fulfilling the rest of their life."
He followed up that fine performance just days later, an almost perfect run through the $5,000 Seven Card Stud Hi-Low Split-8 or Better tournament.
Ashton finished runner up to Poker personality Mike 'The Mouth' Matusow, taking home the consolation prize of $164,700.
His third final table of the summer came in the $2,500 Seven Card Stud.
Ashton really showed his strength in the big field, small buy-in mixed games again, navigating himself to a seventh-place finish, paying another $18,266.
Event 55 of the WSOP is The Players Championship.
It was added in the 2010, replacing the $50,000 H.O.R.S.E World Championship as the highest-stakes mixed-games event.
It is considered among the most prestigious events at the WSOP, especially for the Players.
The Championship is contested using an eight-game mix that includes No Limit Hold'em, Limit Hold'em, Pot Limit Omaha, Omaha Hi-Lo, Seven card Stud, Seven card Stud Hi-Lo, Razz, and Deuce-to-Seven Triple Draw.
Ashton showed a lot of promise in early events and The Players Championship looked tailored to his exceptional abilities.
There were 132 entrants into the tournament, Ashton managed to sail to the final table and improved as the tournament progressed.
Joining Ashton on the final table was previous WSOP bracelet winners John Hennigan, David Benyamine, Mike Wattel, and Jonathan Duhamel as well as Minh Ly.
Ashton began to dominate the final table and took the chip lead before eliminating Don Nguyen to win The Players Championship.
Where does this success rank in Ashton's career?
"I don't really view poker as a game of highlights or defining moments.
"Like many other games and sports though, there is too much short-term variance for one moment to be that meaningful.
"Winning in a big online cross-booked H.O.R.S.E heads up match against Phil Ivey in 2015 probably the most satisfying part of my career.
"He was seemingly the undisputed best for a long time which is very hard to do in poker.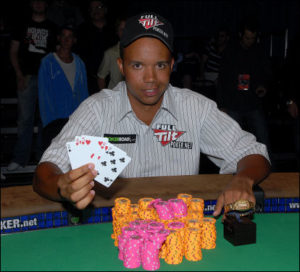 "The result wasn't statistically significant at all, I clearly ran good," says Ashton.
With his victory in this event, Ashton took over the lead in the WSOP Player of the Year race lead from Poker icon, Daniel Negreanu.
Ashton is still the youngest champion in the event's 14-year history and became the first non-American champion.
Then a 25-year-old, Ashton was elated saying "it hasn't sunk in" days after the win.
The $1,774,089 Ashton won from The Players Championship took his total career live tournament winnings in excess of $2,300,000 in 2013.
What does a professional gambler do after having a career best win?
On what to spend his winnings on, Ashton said: "Nothing too exciting.
"I'll probably invest a lot of it and save so I can move away to a country with a very low cost of living.
"My whole family is naturally conservative with money.
"Even with me gambling and coming to places like Las Vegas, I don't spend that much money.
"I try to spend my money on experiences like travelling rather than cars and houses." (The Mirror 2013)
After this historical run in Sin City, he just missed out on becoming the WSOP Player of the Year for 2013 finishing 2nd place behind Daniel Negreanu.
On the 2013 Player of the year race, Ashton said: "I did get pretty wrapped up in the POY race that year but no envy (towards Negreanu).
"Much more looking back thinking what could have happened differently."
Since his 2013 triumph, Ashton has been under the radar since his historical win but insists he is still playing.
He said: "I've still been to Vegas each summer. I'm still putting just as much time into poker as the last few years, it is just more study now.
"I play more live cash now and less online and tournaments."
(Feature image – courtesy of Matthew Ashton)