Today is International Women's Day and Merseyside has produced many great sportswomen over the years who deserve to be celebrated!
So we've drawn up our own 'Super Six' who have done the region proud and become role models for the next generation of great sportswomen.
Samantha Quek: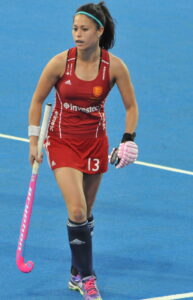 Samantha Quek was part of a historic field hockey team at the 2016 Olympic who won a first ever gold and did the whole nation of Great Britain proud.
She was a strong defender and seen as one of the spines of the team when she played for England and Great Britain at National and Olympic level.  She has a combined total of over 125 caps when representing her country.
Natasha Jonas:
Natasha is a boxer how has challenged for the WBC and IBO super-featherweight titles and was the first women from Britain to ever compete at an Olympic games.
She reached the quarter finals where she lost to current pound for pound great Katie Taylor.
In her last bout she drew with the current WBC and IBO world champion and a rematch is very much on Natasha's radar.
Natasha is seen as a massive role model for young female boxers, and it won't be long before Merseyside has another boxing world champion.
Molly McCann:
Molly is a Mixed Martial Artist and is a flag bearer for young girls who want to start in MMA as the sport is on the rise within the UK.
She is a former Flyweight world champion in Cage Warriors Fighting Championship, and with her success in that organisation she then signed with the biggest MMA promotion in the world, the UFC.
Liverpool born stars Molly and Darren Till are leading the charge from the UK in the pursuit to become British UFC Champions.
Toni Duggan:
Toni has fast become one of the best football players in the England Lionesses set up.
She burst onto the scene at Everton where she played for seven years, before going onto play for giant clubs such as Manchester City, Barcelona and Atlético Madrid.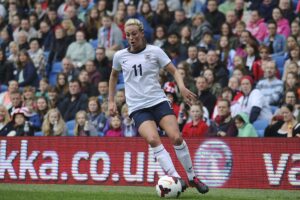 She was a regular goal scorer is the WSL and also a regular in the England set up where she has played 76 times for her country.
She was part of a great team in 2015 who would go on to finish third, England's best ever finish in a World Cup.
Katarina Johnson-Thompson:
Katarina is one of team GB best current athletes, who has got better and better every year in her career.
In 2018 she achieved a silver medal in the European championships and set a personal best, at the time, with a score of 6759, and then achieved a Gold at the Commonwealth games the same year.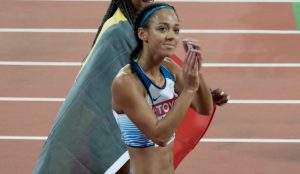 She then went on to become a world champion in 2019 winning a gold medal. She will now have her eyes set on going one step further and become the Olympic champion.
Lora Fachie:
Lora is a Paralympian who has achieved great things in cycling.
She has suffered some heartbreak but shown that hard work and dedication can lead you to glory.
In her first Olympic games in 2012, she narrowly just missed out on a podium finish when coming fourth in both the kilo and the pursuit.
But she came back in 2016 an won a gold medal, breaking the world record in the process in the tandem pursuit and also adding a bronze medal in the time trial on the road.
Let us know your favourite Merseyside sportswomen using the #InternationalWomensDay on our Twitter @merseysportlive
(Featured image Credit: Filip Bossuyt under Creative Media Commons)