Liverpool's home of cricket in Aigburth has for a long time been seen as Lancashire's second home.
Liverpool CC has put on some memorable occasions when Lancashire have rolled into town like when 6,000 people came to watch a T20 against Leicestershire in 2017.
Who can forget Lancashire clinching the 2011 County Championship title at Aigburth for the first time in 77 years.
However, after hosting a Lancashire game in September last year, Lancashire have revealed that cricket would not return to Liverpool this season.
Liverpool Cricket Club Chairman, Jeremy Clein told Merseysportlive why it may not be such a bad thing after all…
"We're disappointed the way it's come about, from a personal point of view, it's quite a relief really.
"I'm just a volunteer at Liverpool, all the people, the chairman, everyone is a volunteer, the only paid people we have is the groundsmen and the bar manager."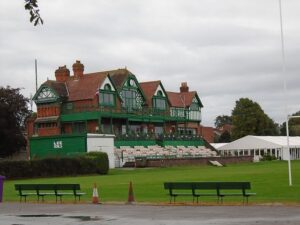 From an outside perspective, you'd think Liverpool would do absolutely everything they can and more to get Lancashire cricket to Aigburth, but it's not that simple.
"When Lancashire come into town, if they were to start a four-day game on the Tuesday, we cannot use the ground for the 10 days beforehand.
"So if they are playing a game in the middle of July, like they are doing at Southport, Southport cannot use their ground for three weeks when Lancashire play there this summer."
Ultimately, unlike a professional county ground, Liverpool Cricket Club is a public cricket club which boats more than 270 members.
Therefore, having no ground to play on in the middle of summer because Lancashire are using it, isn't ideal.
And the problems do not stop there.
Chairman Clein was keen to explain what he, representing the club, has to do to accommodate for Lancashire.
"People seem to think oh well you must be raking it in if Lancashire play there, we don't.
The county game is a part of cricket which is traditional, the highest domestic standard anywhere in the world, but lacks the finances of football for example.
Lancashire play at Old Trafford, a 25,000-seater stadium, one of the biggest in the country. England test matches and concerts are held there every year.
Therefore, when Lancashire have to accommodate for England and the concerts, they take their cricket around the county, but seem to keep all the profits when it comes to Liverpool.
In summary – the effort required from volunteers at Liverpool doesn't feel to be reciprocated from those at Lancashire in terms of money, explained Clein.
"We hosted six second XI games last year and they cost us money to put on."
Despite these concerns, there has been lots of Lancashire cricket through the years at Liverpool, including behind closed doors games last season due to Covid.
"I think they have played over 100 days cricket at Liverpool, first and second team in the last 10 years."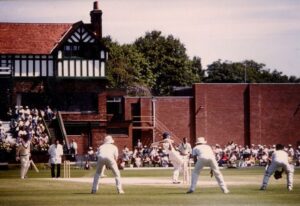 Back in 2017, when the tragic Manchester bombing occurred, all concerts were moved from the Manchester Arena to Old Trafford.
This was an issue for cricket and it resulted in having to move games to Liverpool, but with only two weeks' notice.
To get a professional cricket game on with such short notice is a show of Liverpool CC and the people.
"They played a game at the end of September, they won, and for 24 hours they were top of the league.
"It didn't work out but two months later I got an email from Lancashire saying we want you to come and bid for games and do a presentation to us to show that you are capable of hosting Lancashire games.
"I said, you played at our ground two months ago, there's our advert, that's what we can do, you know what we can do.
"I felt insulted and I told them.
"I felt insulted that I had to sit down in front of them and present that we can host county cricket."
A Lancashire County Cricket Club spokesman told Merseysportlive: "Lancashire Cricket invited Liverpool CC to be part of this process, as they are an important venue for us however, sadly the opportunity was declined."
This all came just a few years after former director of cricket Paul Allott stated that Liverpool was Lancashire's 'number one out ground'.
Clein explained what Allott had said.
"I want them playing at Liverpool, so we developed a good relationship.
"He made it clear to the Lancashire board that Liverpool was the number one out ground.
"He went public with that, he was in the newspapers with that, Liverpool is our number one out ground.
"It is the best cricketing facility in the county outside of Old Trafford, that's what he said."
To go from that to having no games in just a couple of years, was surprising.
"When the fixture list came out, I did the tweet which said that we were asked to bid for games, we felt insulted by it and politely declined, and everyone was so supportive."
For the city of Liverpool to not be hosting any professional cricket this season is obviously disappointing.
But without doubt, members of Liverpool CC will benefit massively from having an uninterrupted local season.
"It would not surprise me if Lancashire don't play at Liverpool again."
With a new ground being built in Preston for Lancashire's use, the days of out grounds hosting county cricket appear to be numbered.
Despite this, Lancashire CCC said it was keen to keep the option open with Liverpool.
Their spokesman added: "We want to keep communication open with Liverpool CC and appreciate their efforts and accommodation in hosting Lancashire matches in recent years, and remain committed to working with them again in the future."
But for Liverpool CC and cricket chairman, Jeremy Clein, it appears to be for the best.
"They (Lancashire) expect us to bend over backwards for them and we're not prepared to do that anymore."