Liverpool captain Jordan Henderson is not bothered who scores in Saturday night's Champions League final as long as his side win.
"It can be anyone. I don't really care, could be an own goal, as long as we win the game," he told Merseysportlive.
The Reds are looking to avenge their 2018 defeat when they face Real Madrid in Paris on Saturday.
We asked fans and journalists who they would like to score the winner in the French capital.
Henderson heroics?
Dominic King (@DominicKing_DM), from the Daily Mail, cited Alan Kennedy and the Reds previous triumph over Real in Paris as his reasoning for selecting skipper Jordan Henderson. He said:
"Paris was a place where an unsung hero made himself immortal in 1981 and it would be a fantastic moment in the captain's career if he could follow Alan Kennedy's lead,"
"It is 11 years since Henderson joined Liverpool and he's devoted his life to being the best that he can for the club.
"He knows better than most that dreams don't always come true but if he gets in the position to deliver a goal, what an outcome it would be," he added.
GOAL's Neil Jones (@NeilJonesGoal) also chose the skipper, he said:
"The captain with the winner in a Champions League final feels special. Plus I know he'd choose anyone but himself!"
Liverpool legend's leaving present? 
The departure of Divock Origi will be a sore one for the Anfield faithful. Denied a farewell on the pitch in their final Premier League game, the hero of their 2019 Champions League win will depart for Serie A champions A.C Milan on the expiry of his contract.
Her Game Too's Liverpool representative Roopa Vyas (@LFC_RV) said that if she was picking with her heart it would have to be the Belgian forward because "that's just what he was born to do."
Over 80 fans agreed with her selection, and it would be a popular goalscorer for manager Jurgen Klopp too, who referred to him as a legend in his pre-Wolves press conference.
Unfortunately, the Belgian is understood to be missing the final due to the muscle injury.
Salah's revenge?
In the 2018 loss, Mohamed Salah was forced off with a shoulder injury and he has spoken of his desire to get revenge on Los Blancos.
The RedmenTV's Ste Hoare (@SteHoare) said: "I love that he has come out and admitted that he wants revenge for 2018 and I would love for him to get it too."
He also believes the Egyptian scoring the winner in the final could help with his contract situation and Ballon d'Or aspirations.
Salah was also a very popular choice with fans too, and it would certainly be a very sweet moment if he did manage to bag the decisive goal.
Super Sadio? 
Another man with Ballon d'Or aspirations is Sadio Mane.
He told Merseysportlive that winning the Champions League would be "special" and that winning the Ballon d'Or would simply be an "added bonus."
He has been in superb form in 2022, winning the Africa Cup of Nations with Senegal and scoring 13 goals for the Reds, including two in the FA Cup semi-final victory over Manchester City.
The Times' Paul Joyce (@_PaulJoyce) chose the Senegalese to score the winner in Paris due to his recent form and the fact he always scores in big European games.
The Anfield Wrap's Harriet Prior (@HarrietEPrior) also voted for Mané because he has been her player of the season.
He has form against Madrid too, he scored the equaliser in Kiev, before Liverpool ultimately conceded two more and left with silver medals.
Crowning a comeback
Virgil Van Dijk has been imperious on his return from a career-threatening knee injury, playing 50/62 games so far this season.
The Athletic's James Pearce (@JamesPearceLFC) said:
"It would be a dream finale to a season in which he has proved beyond doubt that he is still the most complete centre-back in world football,"
He added that the Dutchman "deserves a moment like that, especially given the manner in which he has battled back from the agony of last season".
His colleague Simon Hughes (@Simon_Hughes__) also chose Van Dijk, but was a lot more specific about the type of goal.
Hughes would like "a towering header. Like in Munich. Felt like more of a statement than a goal."
The Scouser in our team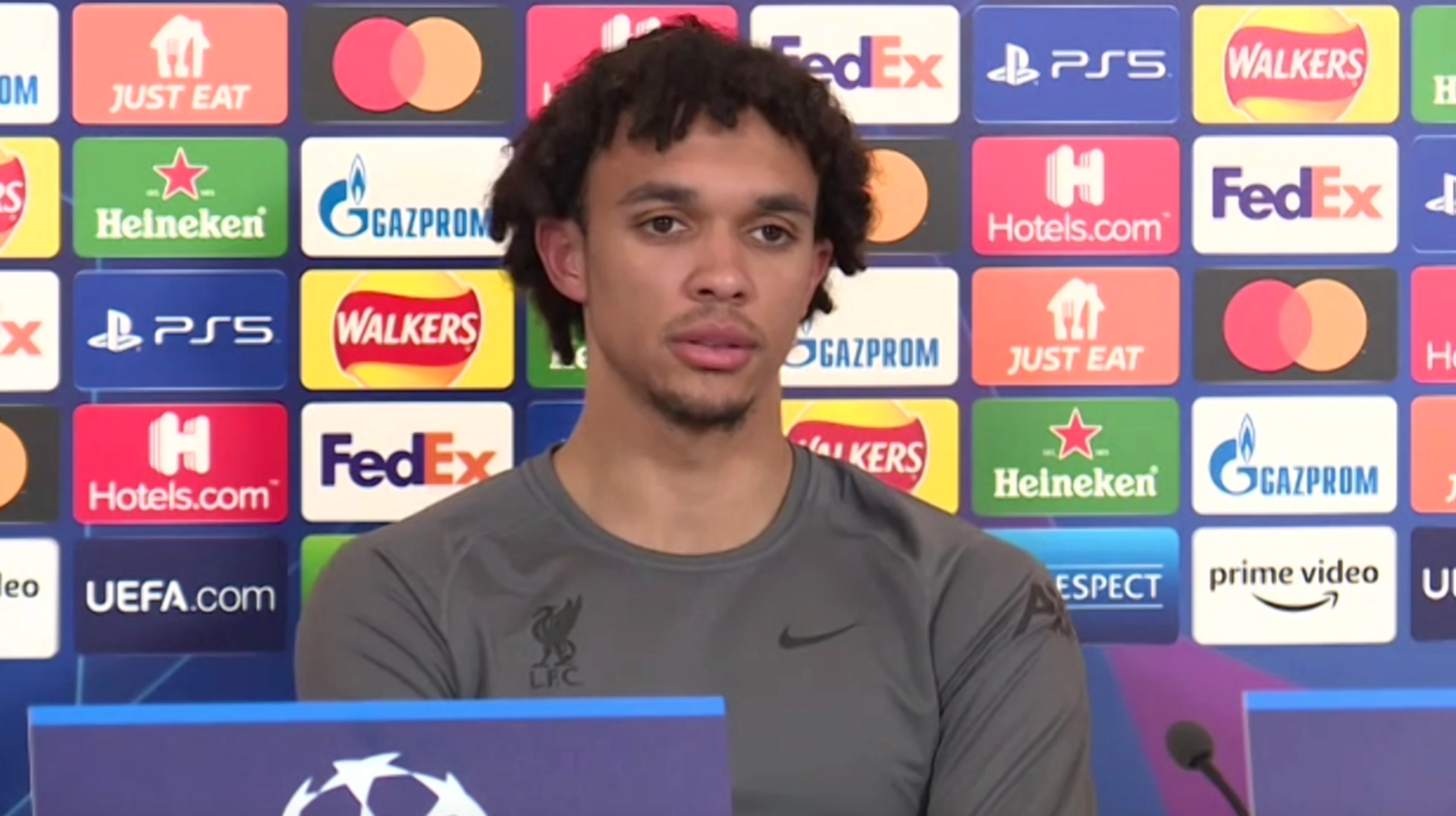 Trent Alexander-Arnold was a very popular choice, journalists Sam McGuire (@SamMcGuire90) and Chris Williams (@Chris78Williams) picked the local lad because of his connection with the club.
Liverpool ECHO's LFC correspondent Paul Gorst (@PTGorst) also chose the 23-year-old, who he called a 'club legend'.
He said: "The West Derby born defender is Europe's best full-back and a winning goal in the Champions League final would be a fitting addition to his catalogue of wonderful moments."
Local artist Abigail Rudkin (@Rudkin_Abigail), agreed with Gorst, she said:
"I've got to say Trent because he is a Scouser.
"I'd love for him to know he won us the Champions League.
"He looked gutted [after missing out on the title] walking around the ground waving at the fans."
Boxer Anthony Fowler also nominated the local lad.
@TrentAA 💯

— Anthony Fowler 🌟🌟🌟🌟🌟🌟 (@afowler06) May 6, 2022
Trent's wingman
Alexander-Arnold's partner in crime Andy Robertson was another popular selection.
Freelance football writer Andrew Beasley (@BassTunedToRed) chose the Scotland captain, for a very interesting reason.
"I'm a sucker for a pattern or sequence, so after Alan Kennedy scored the winner against Real in Paris in '81, I'll take Andy Robertson."
After scoring the final game of the Premier League season, the Scotsman certainly has the eye for goal.
Robertson is playing in his third Champions League final and he is fully focused on the job at hand.
He said: "We're in a final, we want to win the trophy. I definitely want the feeling I had in 2019, not 2018."
Liverpool fans will be hoping to have the same feeling as their beloved left-back.