Widnes Wild will be looking to get back to winning ways on Sunday as they host the Solway Sharks at Planet Ice in the NIHL1 North.
The Yellows lost to the Sharks 5-2 away from home in their last meeting at the end of October, despite a strong team performance.
Hat-trick hero from last weekend, Bez Hughes, is optimistic despite the set back of last time.
"We went up there a few weeks ago and we played really well against them. We did lose unfortunately but that was probably a turning point for us to start building on wins was that game and that performance so hopefully we can do the same thing here and build on it."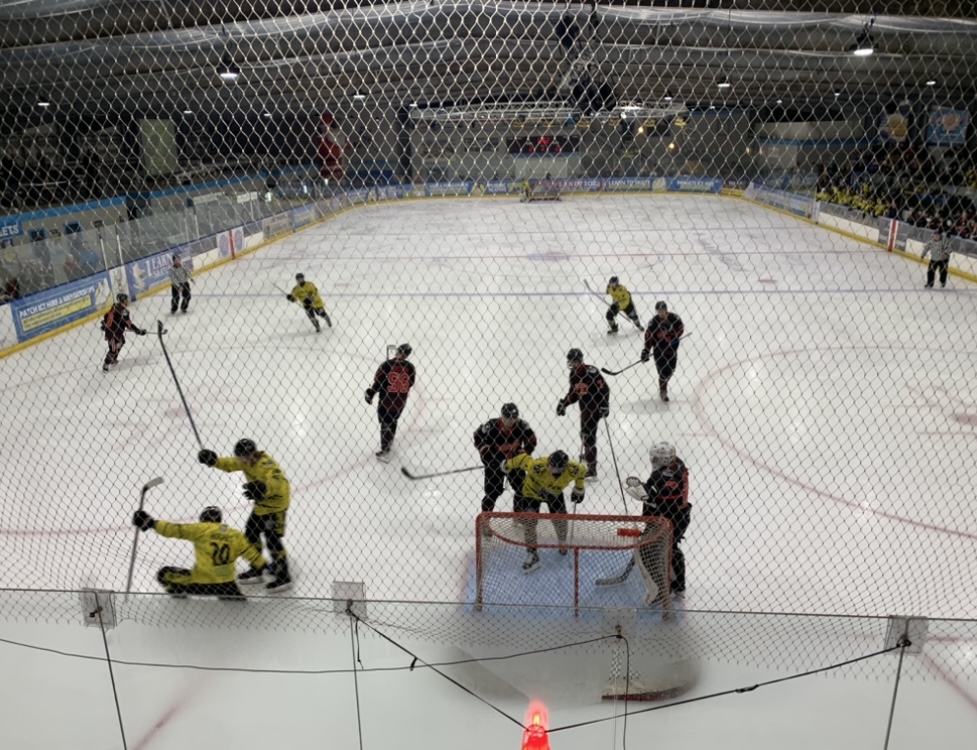 Hughes was the MVP in seven goal thriller / Photo: Ben Wade
It will be a big day for Widnes star Lee Kemp who has made the difficult decision to leave the club. His last game on Sunday against the Sharks will be his 229th appearance for the Wild since joining in 2015.
Kemp and the fans will be keen to cap off a lengthy career in Widnes with a memorable final performance, after injury last weekend against the Billingham Stars.
That was the only dampener of the night for The Yellows as they beat their rivals 5-2 in an epic showdown.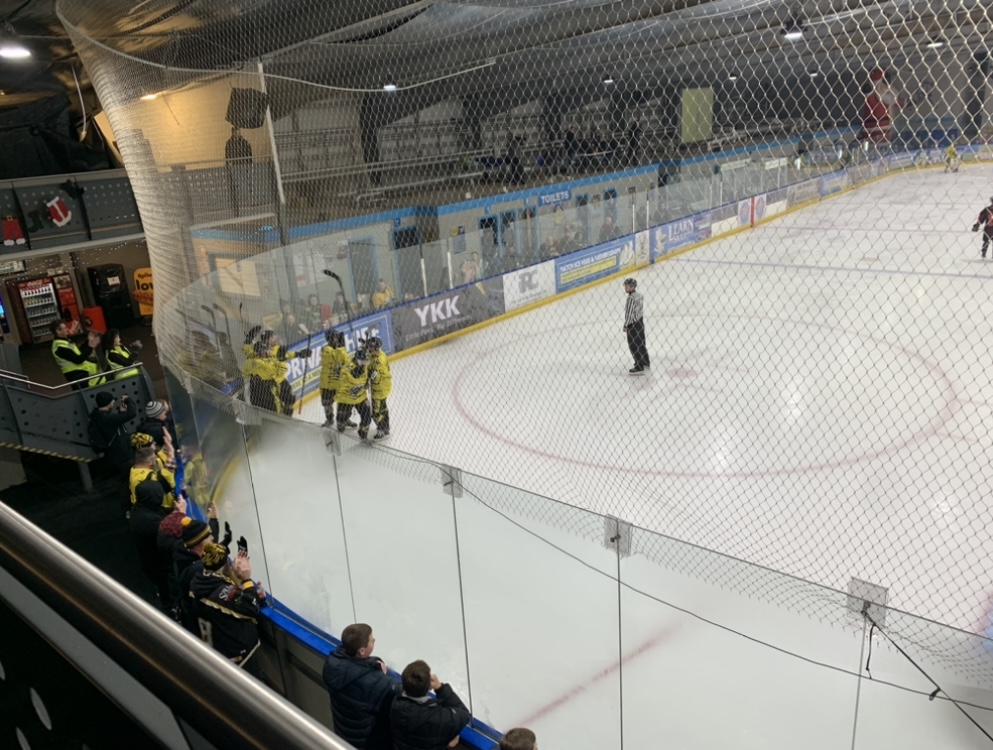 The Stars had already beaten the Wild twice this season / Photo: Ben Wade
It was a much needed and impressive victory for Widnes. They now sit on 16 points, just behind third placed Billingham who have 20 points.
Two games in hand will keep The Wild believing they can steal third place from their rivals. A win against the league leaders on Sunday will certainly help solidify that and their playoff hopes.
Hughes believes it will be an exciting challenge for the team.
"It's always a good test playing against them. They are really good, fair play to them they are a good team. It will definitely show our character and our heart to play against them and try and get a good result."
Faceoff takes place at 5:30pm Sunday the 4th December. Tickets are available on the official Widnes Wild website.