Liverpool's newest superstar Paddy Pimblett may have shot to stardom during his time in the UFC but still seems to be taking his time despite being one-half of a pay-per-view main event.
Road to the UFC
The 27-year-old has come a long way since his first professional win over Nathan Thompson in October 2012, competing in various promotions before he established himself as a serious prospect with Cage Warriors.
Leaving the European promotion as a 16-3 lightweight, Pimblett was on his way to the elite of MMA in the Ultimate Fighting Championship.
The Scouser seemed to take pride in turning down the UFC to bide his time and prove he was the star he believed he was, rather than just another fighter.
McGregor Comparisons
Now, with three fights under his belt in the promotion, 'the Baddy' is a star. Still unranked and taking the co-main event spot of UFC 282 over former champions and title challengers this weekend, the promotion is keen to push Pimblett's star power.
If this wasn't enough, the Liverpool fighter has often been compared to the biggest name in MMA history, Conor McGregor. Although, the Next Generation MMA fighter has made it clear his path to the top will be different to McGregor's.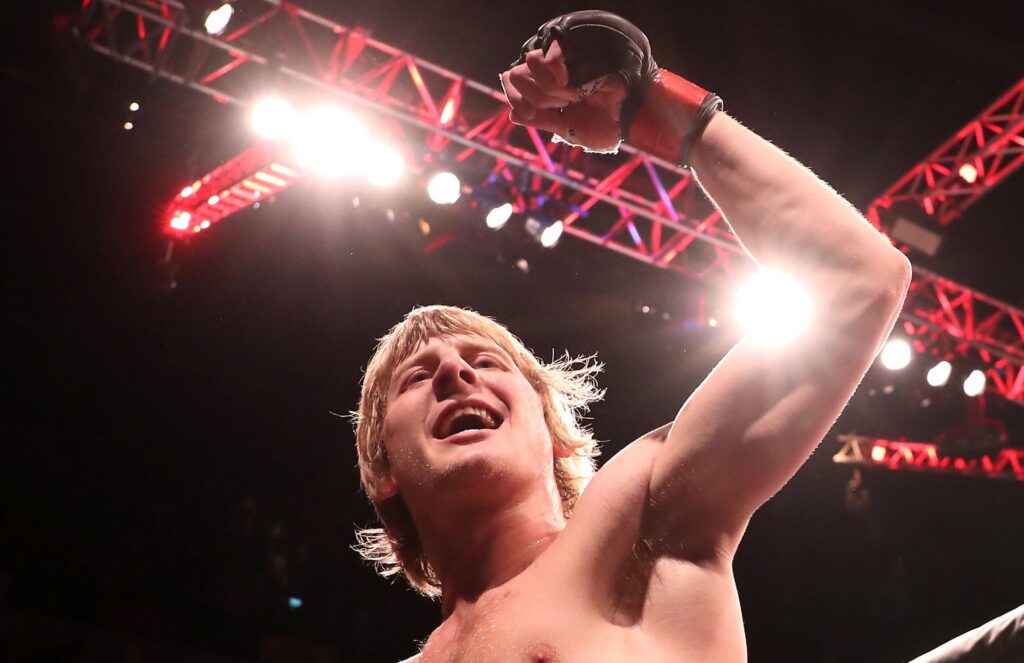 By the time McGregor had fought to the point Pimblett is at, the UFC had already given him Dustin Poirier, a highly established competitor who went on to hold an interim lightweight title, and had title aspirations at 145 pounds if he beat the American.
Taking his time to the top
Pimblett's opponent, Jared Gordon, cannot be overlooked, however. Although he may not be gunning for a belt yet, 'the Baddy's' competition is improving.
Gordon is 4-1 in the UFC octagon in his last five outings. The American has fought a higher level of competition than any of Pimblett's previous UFC opponents.
If victorious, the Huyton fighter will have the fans at his feet and the numbers to back it up. When he makes his way into the 155-pound rankings he may become the biggest draw in the sport's history.
"I was mentally and physically mature. I was ready to fight then. I wasn't ready the first two times," Pimblett told the BBC.
"A lot of people rush to get into the UFC. They'll lose short-notice fights and your dream's over. I didn't want that to happen to me. I was only 21 when they offered me a contract and I am so happy that I never took the offer."
In an interview with podcaster James English, Pimblett said: "F-CK that. I'm not fighting a top 10 (opponent) on the money I'm on."
"Nick Peet was saying he'd like to see me against Tony Ferguson. And, lad, I'd like to see me against Tony Ferguson, but not on the contract I'm on now. F—k that.
"Get paid that money to fight Tony Ferguson, lad. Yeah, he's still one of the best 155ers in the world, lad. I want six f—king figures, lad, then I'm fighting him."