Cheshire Phoenix are preparing to host Leicester Riders at home this Sunday in the BBL Championship.
Following a hard fought loss to Caledonia Gladiators on Friday (February 17), Cheshire must channel their focus toward their next game.
After the narrow defeat in Scotland, guard Larry Austin Jr said: "Credit to them, but we will bounce back – we have to bounce back on Sunday."
All eyes are on the captain and his team after two difficult defeats in a row.
A win in this fixture would see the Nix equal out their win/loss record, and apply pressure to teams above them in the league.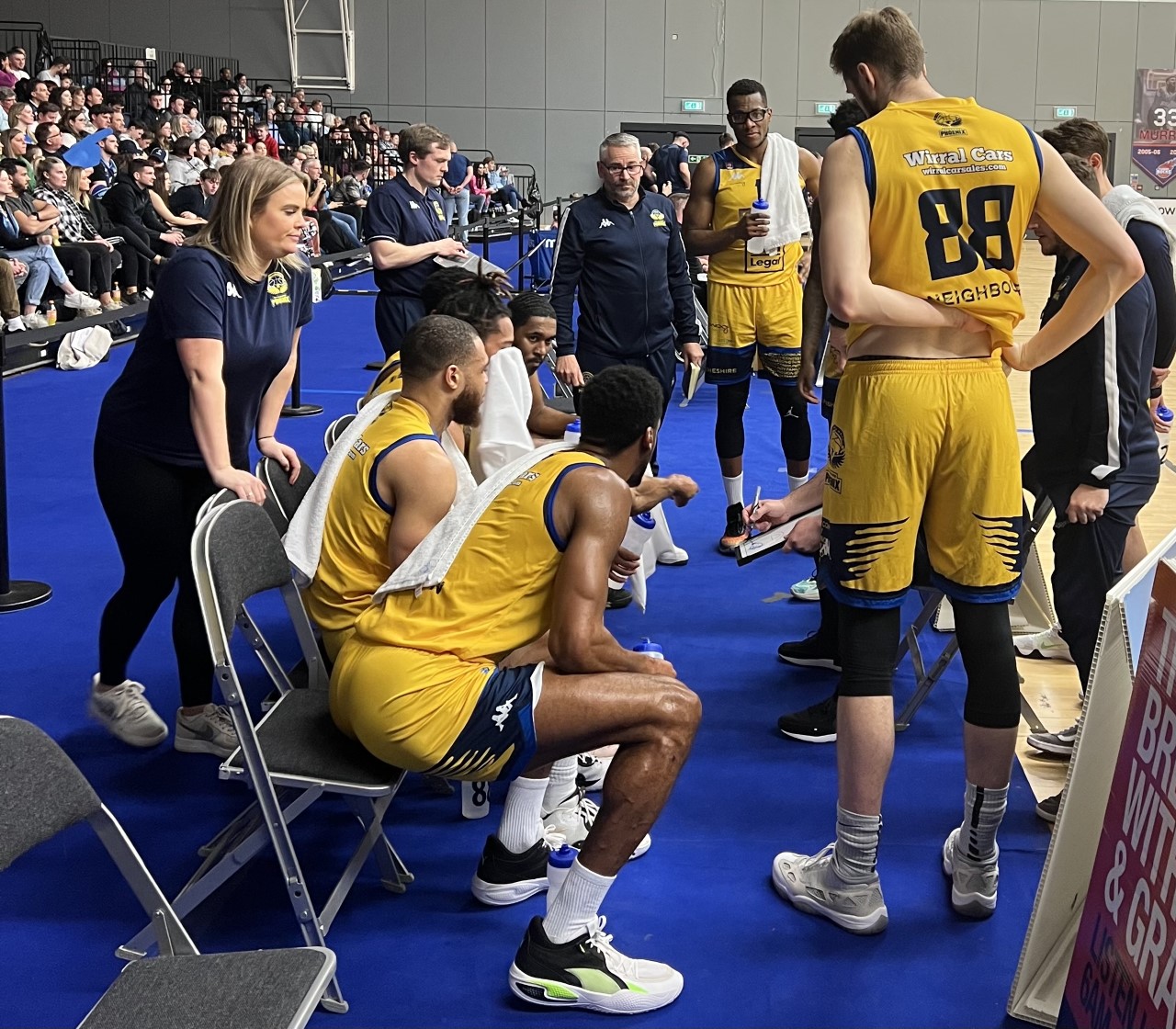 Sunday's visitors sit third in the table with an impressive 15-6 win/loss record.
The Riders were BBL Championship 2022 winners and are hoping to reach those heights again this season.
Their star guard Patrick Whelan comes into this fixture with the highest 3 point percentage in the league at 47.2%
The Nix, however, are ready to return to winning ways.
Austin Jr said: "They're well coached, well organised, so we have to come ready to play. 
"Leicester are a great team, they are top three – so we need our fans for that game."
All eyes on Sunday when we welcome @RidersBball at EPSV for the first time this season 🔥 👀

🎟️ https://t.co/rfpSmbcM6k pic.twitter.com/1letoniHzd

— Cheshire Phoenix (@CheshireNix) February 17, 2023
The loud EPSV crowd will once again be vital for Cheshire.
Austin Jr continued: "They are our sixth man, and were gonna need that energy – we really do feed off that energy – they are gonna help us."  
Cheshire's preparation will be key to a win in the final round of fixtures before next week's international break.