Liverpool FC owner John Henry has confirmed he has no intentions of selling the club.
In November The Athletic reported that Henry and Fenway Sports Group put Liverpool up for sale.
Today, in an interview with a Boston sports website, Henry addressed the rumours of a potential takeover of LFC.
Henry said: "Will we be in England forever? No. Are we selling LFC? No. Are we talking with investors about LFC? Yes.
"Will something happen there? I believe so, but it won't be a sale."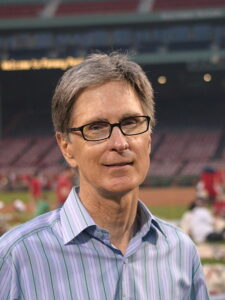 In recent months, billionaires around the globe have been linked to a potential bid for the club including interest from Qatar.
In November 2022, FSG released a statement that they are looking for investment in Liverpool.
The statement read: "FSG has frequently received expressions of interest from third parties seeking to become shareholders in Liverpool.
"FSG has said before that under the right terms and conditions we would consider new shareholders if it was in the best interests of Liverpool as a club."
(Featured image by Ruaraidh Gillies Creative Commons licence Creative Commons — Attribution-ShareAlike 2.0 Generic — CC BY-SA 2.0)