5,100 runners are set to take part in the 30th BTR Liverpool Skyline Half Marathon this Sunday, making it the most popular race since 2016.
The 13.1 mile route starts at Pier Head at 9am on Sunday morning, and takes in the city's famous landmarks including the Anglican Cathedral, Royal Albert Dock, Sefton Park and the Museum of Liverpool along the way.
First staged in 1994, this one of the longest established events in the north west attracting runners from all over the world.
Race Director Alan Rothwell is no stranger to long distance running, completing 42 marathons around the world over 25 years. He has been apart of the local running community since he began racing as a teenager, which developed into race organising over 20 years ago.
"We're really happy with the amount of runners, we had just under 3,000 last year but that was with COVID still around. We had to stop accepting applications this year as we only planned for 5,000 runners so next year hopefully we can have 6,000."
Rothwell took part in the very first Liverpool half-marathon in 1994, and has been involved ever since.
"I met the organisers Bill Sergeant and Jim Ross. It was a chance meeting, and they asked me to get involved. Fast forward to the present day, the race is owned, organised and delivered by BTR Liverpool.
"It's the 30th race this year and then the 30th anniversary next year. We're really pleased that there's still a large appetite for it and as long as people keep wanting to run in it, then we'll keep putting it on."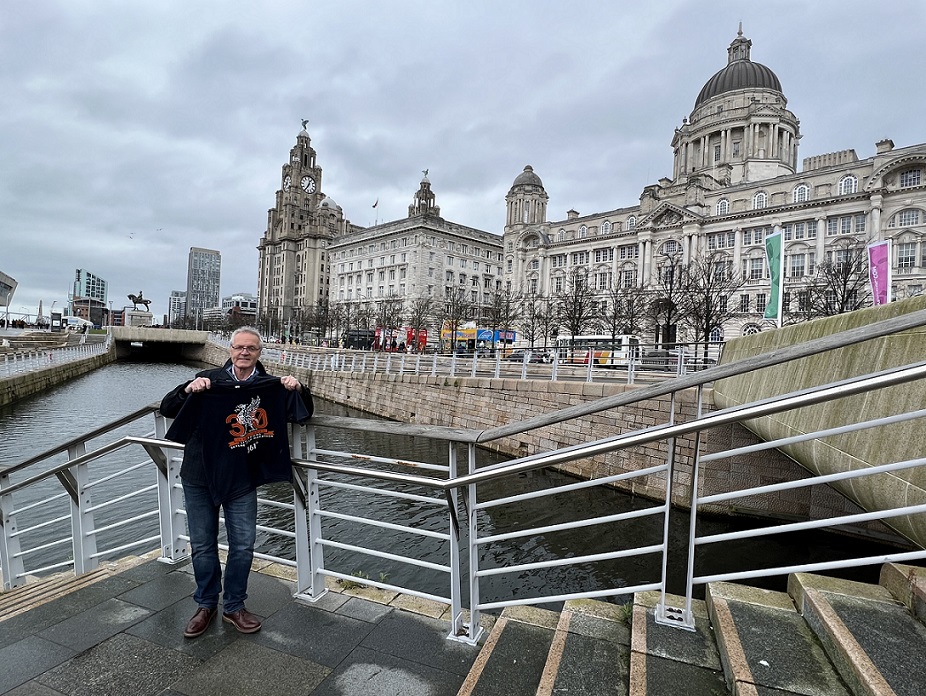 BTR Liverpool stands for Born to Run and was established in 2006.
"Whether you are starting a couch to 5K journey or are a seasoned distance runner looking for your next high octane challenge, BTR is looking forward to welcoming you to be part of our special year of celebration and achievement."
As part of its commitment to community engagement, BTR Liverpool has invited Fans Supporting Foodbanks to collect food donations at the event. Runners and spectators are encouraged to drop off items at the charity's van which will be parked at the Pier Head near the start line.
"We've been inviting the food banks down for a few years now because it's an extra way in which we can help out."
57-year-old Stephen Symons and 52-year-old Jamie Doolan are both preparing to take part in their 30th BTR Liverpool Half Marathon event, having both completed all previous 29 events. They are the only runners left to have finished every single race, and neither look like stopping just yet.
"They're the last two left, Stephens from Manchester and Jamie's a local lad from Manchester. I think they'll keep taking part until one of them is unable to compete as it's like a last man standing battle. They're both great lads and we're very happy that they're still running with us."
Stephen suffered a brain haemorrhage in late 2012, and he still completed the next half marathon race in March 2013, accompanied by family. He has now fully recovered and continues to take part each year.
Jamie was told he would struggle to walk due to a problem with his legs at birth. He went on to have them straightened with splints, before having pins inserted to strengthen his right ankle when he was 21.
"They're both brilliant guys and we love seeing them coming back every year."