Runcorn born MMA fighter Kyle Kirby has praised Ultra MMA events, saying that they are good for young talent looking to have a successful career in MMA.
"The Ultra MMA events are good because they boost confidence for people who aspire to be actual fighters and give them experience fighting in front of a big crowd." These events also raise cash a very good cause. Ultra MMA are Cancer Research UK's biggest supporter in the UK, having raised over two million pounds for the charity so far.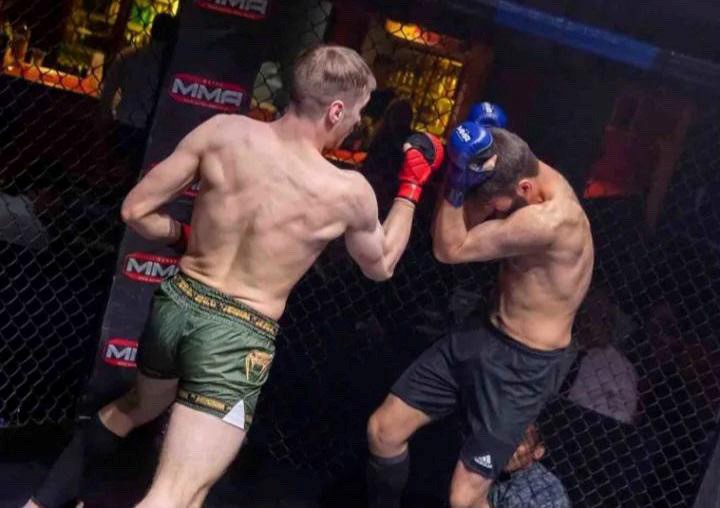 Kirby has competed at two of the events, and has two wins so far.
The 23-year-old trains at Team Kaobon in Liverpool, which has now joined forces with the 4 Corner Combat Gym, and has met a few famous faces along the way: "I enjoy training at Team Kaobon, as that is where all the best fighters from the area train. I have met Darren Till and Tom Aspinall and have had conversations with them.
Talking to these guys that are having really successful careers in the UFC gives people like me great confidence, that if this goes well, I could follow in their footsteps one day. They also have game me great advice along the way which will go along well in helping me, not just with my first few fights, but it is definitely something I can take forward as I hopefully continue to advance in my career.''
Kirby moved to Belfast in Northern Ireland before moving back to England several years later. Whilst in Northern Ireland, Kirby trained as a boxer, where he also met some well-known names: "When I used to train for boxing in Belfast I met the likes of Carl Frampton, who was obviously World Champion at a stage. I also met Micky Conlan, and they also gave me really helpful guidance going into my boxing matches when I lived in Northern Ireland.
That was great hearing such encouraging words from them, but I decided once I moved back to England that I wanted to go into MMA and now it's great that I have other people who have been there and done it helping me along the way."
It is still early in his career Kirby, as always had a strong interest in fighting, even from a young age: "My inspiration growing up was Professional wrestler Rey Mysterio. My older brother was also someone who inspired me a lot. I wanted to be a pro wrestler when I was younger and as I have grown up I have moved away from that and have become more interested in MMA."
"I want to be remembered as an exciting fighter. I don't care about being known as the best or a champion. My dream is to go professional with fighting and earn good money from it so I can try other avenues afterwards.''
He is keen on pursuing a career in coaching and he is already helping out with training: "I am not a top head yet as there are many more experienced fighters who coach but I do assist in teaching the beginners level in kickboxing."
Kirby aims to have at least two more fights this year, hopefully in MMA but he is also keen to go back into boxing, kickboxing or even Muay Thai: "There is nothing confirmed yet in terms of fights for the rest of the year, but I am scheduled for a potential Muay Thai fight if anyone pulls out."