Up and coming MMA fighter Daniel Farrell has revealed that having to withdraw from a recent scheduled fight was "mentally hard".
Farrell, who fights out of Aspire Combat Sports Academy, was shaping up for a bout against Kristoff Grambow on March 4 at the Riva Showbar in Preston before he fell ill.
His coaches made the decision to pull the fighter and, whilst he accepted the decision, he began to question himself.
He said: "I felt like a sh*thouse. Mentally, it was hard because I practically live in that gym. So, to be sent home by my coaches to rest up for a week or two was horrible. I hated it. As the days went on I was going insane."
As someone who has a passion for the sport, pulling out of a fight was not something the 20-year-old took lightly, however it was a decision made for the better of his health. Being in camps was all he knew and the idea of not being able to do the thing he loves crushed him.
He said: "I'd train, do 10 minutes of my warm-up, and I'd feel like someone who was like 200 kilos was squeezing the life out of my lungs. I had no strength to talk. My coaches were saying only five, 10 minutes into the class, they were telling me to go home and I couldn't perform."
The 20-year-old has been an active member on the combat sports scene since his first bout in 2021. With eight fights under his belt in just short of two years, his record currently stands at five wins and three losses. He fought Muhiballah Safi in December on the Full Contact Contender 31 card and came out victorious via split decision.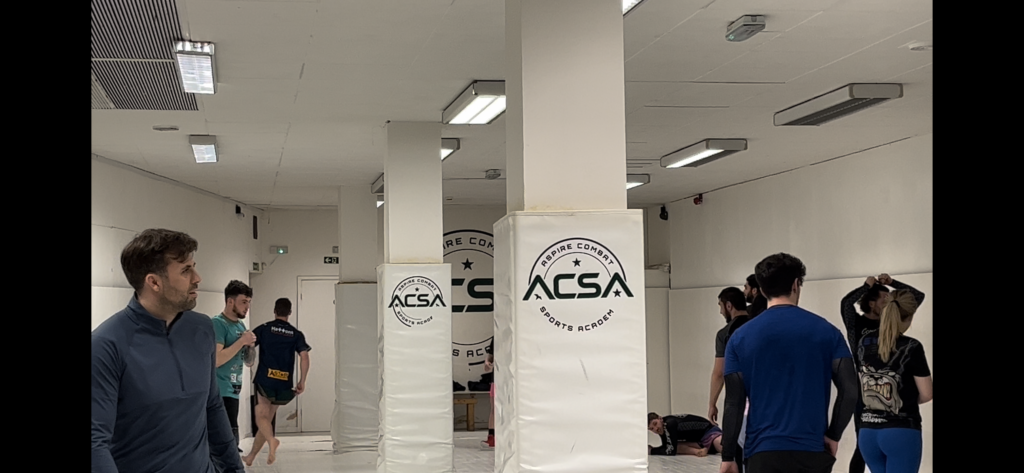 Soon after, that feeling of guilt began to disappear. He was back on the mend and recovering slowly but surely. The Aspire CSA fighter kept his mind off his illness through a different avenue of MMA.
He said: "I slowly crept back into coaching and the coaching kept my mind a little bit more active so I guess that helped me out a bit mentally to just stay on the ball."
Despite the earlier setback, Farrell's looking to get back in the cage for more fights. Potential opportunities arose for the Kingdom Combat Championship and FCC shows in April but those came too soon. Whilst his recovery is going well, he's still not 100%. Farrell's set a target of May 20 to be back in action.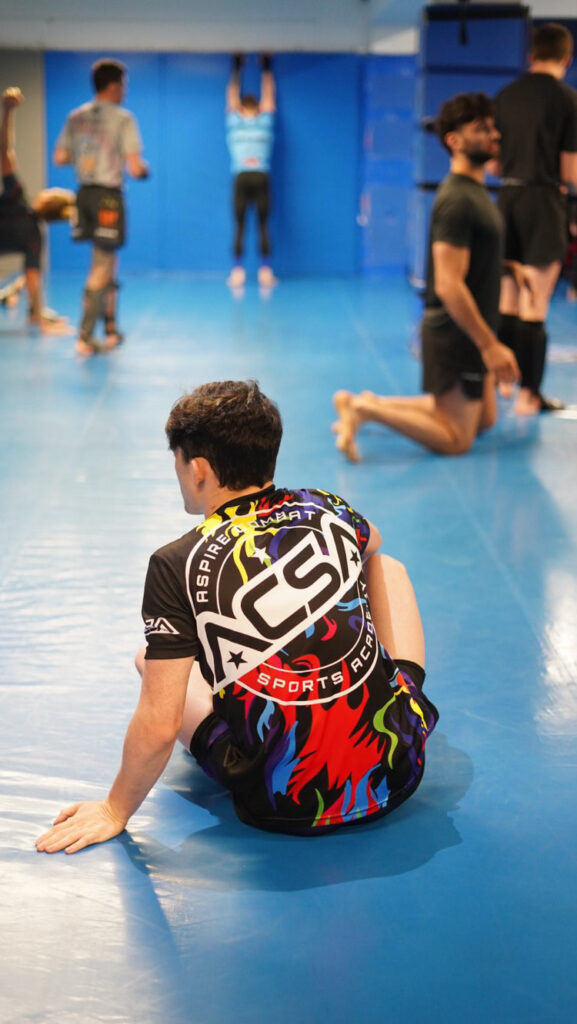 The competitive nature of his relationship with his brother sparked his interest in the sport. From the young age of 11, Farrell would accompany his brother to the gym where they would both take part in MMA classes.
He said: "Me and my brother have always been dead competitive. He half brought me up to be like that as well. I always looked up to him.
"He kept going. I kept coming with him but eventually he dropped off because he was very in touch in with going to university and going to college. From that point on, I fell in love with the sport and continued on with it for eight, nine years now."
You learn a lot from your losses. Perhaps, you learn more from your losses than your victories. Farrell has three losses on his record. One coming from impressive amateur fighter Connor Walsh, who's deemed to be one of the best in the country. Upon taking this fight, Farrell had only taken part in one other bout. He comfortably despatched of his opponent, Lewis Sangster, via a triangle choke. However, he reflected on the Walsh fight with positivity rather than regret or despair.
He said: "That was my second ever, ever competition. To go in there against someone that high level, in my second ever fight, it took a lot of balls. I came away with experience. He was levels above at the time. I made some big mistakes and that has changed me big time."
Returning to action soon, Farrell has set himself some targets for the short and long term. This year, he's looking to get more fights under his belt with the view to a shot at a title come the end of the year. Long term, the 20 year-old targets UFC glory and following the footsteps of some of his idols like Connor McGregor, Georges St-Pierre and Anderson Silva.