England cricket has a new World Cup winning captain, and one that proves age is just a number.
Liverpool-born David Snellgrove captained England over 50s men to victory in South Africa last month.
He spoke to Merseysportlive after returning to the UK.
Snellgrove, 55, said: "[It's] fantastic, we're all still buzzing.
"The last three or four days were just beyond our wildest dreams. We're just trying to get back to some sort of normality now."
The tournament took place between March 6-20 and saw 14 teams compete in two groups of seven, followed by semi-finals and a final.
Snellgrove started the tournament strongly, registering 118 not out in England's opener against Namibia.
However, the England captain couldn't quite keep that form throughout the group stage.
"I had a bit of a barren run, [but] fortunately I was captain so I still got to play!"
Luckily, the side still topped their group as they advanced to the semi-finals.
England bested USA, setting up a group stage rematch in the final against tournament hosts, and favourites, South Africa.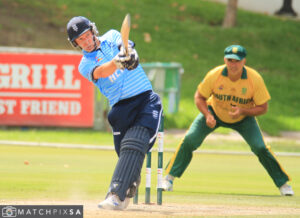 The game took place at the historic Newlands Cricket Ground in Cape Town, which regularly hosts international matches.
Snellgrove believes the form built up throughout the competition set his team up well.
"[It was] a question of trying to peak at the right time, [and] we were fortunate enough to have our best day in the final."
The final itself was reduced from 50 overs to 40 after a rain delay, but England did not let that affect them.
They posted an imposing 267-8, their second highest score of the tournament, even with the reduced over count.
Snellgrove played his part in building a 61 run opening partnership to send the team on its way, and was delighted with how England performed with the bat.
"We thought if we got to 200 or 220 that would be a really good score, and to get to 260 was just beyond our wildest dreams really."
England's bowlers maintained the standards set by the batting unit, restricting South Africa to 202-8 as England secured a 65 run victory to claim the World Cup.
Snellgrove admitted: "Not for one minute did we think the game was over, but we knew we had a very good score.
"I'd back our bowling attack all day every day. They all came on and produced the goods. [It was] very pleasing indeed."
This was the second over 50s World Cup, following an inaugural version held in Australia in 2018.
The South Africa tournament actually began in 2020, but had to be abandoned due to Covid.
However, that interruption and gap between World Cups hasn't stopped Masters Cricket growing as a sport.
Fourteen countries participated in South Africa, compared to eight that played in Australia.
"It's only getting bigger and better now. There's more and more people getting involved in it," said Snellgrove.
Sri Lanka has been announced as the next World Cup hosts, and England already have their sights set on retaining their crown.
"We've got to let the dust settle on this one first, then we start planning. We've got to look ahead and think about what we need to do," Snellgrove asserted.
"If you don't plan and look forwards you're going to go backwards."
Playing his club cricket for Lancashire, Snellgrove is full of praise for over 50s cricket.
"When I first started someone described it to me as cricket for grown ups.
"People are still playing at this age because they still love it, it's cricket for people who really want to be there.
"I don't know anyone who's played in one of these games and not continued it and loved it," Snellgrove added.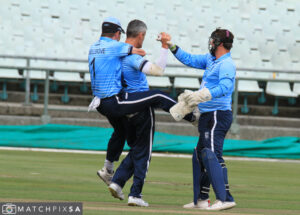 Going forward, funding is an area that could still improve for England, as the World Cup victory was achieved through self-funding.
The England and Wales Cricket Board did pay towards a physio, but Snellgrove would like to see more financial help given to players in the coming years.
"I'm hoping we will be able to get some sort of funding.
"The vast majority of our lads have put a lot into club cricket over the years and it would be a lovely thank you to make it more palatable and easier for everyone to afford to do it.
"You don't want to miss out on something like this, these opportunities are not going to come round very often."
Despite the celebrations after this particular opportunity, England couldn't celebrate the World Cup win for long.
The day after the final the champions were back in action against Australia, with the Ashes on the line.
Snellgrove admitted it was a whirlwind 24 hours.
"I went to bed, I'd had two drinks and just could not sleep.
"I was just absolutely buzzing and there was just no way I was getting off to sleep for ages.
"Then before you know it the alarm's going off and we go again. It was bonkers."
However, the tight schedule did not stop Snellgrove leading England to a 2-0 series win to regain the Ashes.
"It was a decent time for us to play them. They were great company as well, very magnanimous in defeat," Snellgrove revealed.
After making it three World Cup wins for the men's teams, England fans will be hoping the Australia victory marks the start of another hat-trick.
Both the men and women's Ashes will take centre stage for what promises to be a huge summer of English cricket.
However, Snellgrove thinks Ben Stokes' Bazball side don't need to take any notes from their over 50s counterparts.
"I don't think they'll be trying to copy us!
"It's amazing, it's got people who aren't really into cricket following it these days.
"It's become so good to watch, [and] it's shaping up for a very interesting summer."
(Featured image courtesy of Matchpixsa)