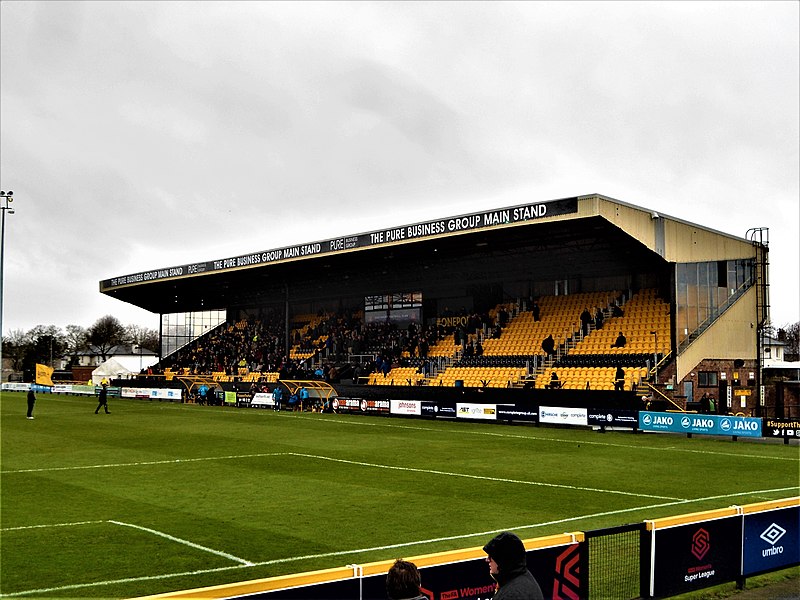 After a disappointing away loss to Peterborough Sports at the weekend, Southport will be looking to put things right back as they take on Chester FC at Haigh Avenue (Tues Oct 24).  
Southport
A six game unbeaten league run came to an end with a 2-0 loss at relegation threatened Peterborough Sports on Saturday. Frustrations for Port were compounded as Josh Hmami was sent off in extra time after receiving a second yellow card, leaving the hosts without him for tomorrow's fixture.
The home side had been on a fantastic run of form before the weekend, not registering a loss in the league since August against Chorley, so will be battling to get this back on track when they host Chester.  
Chester FC
Chester FC made it six wins from seven at the weekend as they denied promotion favourites Scunthorpe United with a 2-0 win, halting a fantastic run of four consecutive wins.
Manager Calum McIntyre will be looking to pick up the three points to strengthen his side's promotion hopes after a disappointing semi-final play-off exit last season.  
Ones to watch
Matt Carver, Southport's top scorer in the league this season with five goals to his name, recorded an impressive performance last month away at Kings Lynn getting a hat-trick to win the game. He could be  Southport's main threat with Hmami ruled out of this fixture.  
It looks likely Chester will be without Charlie Caton after he came off injured not long after scoring the opening goal against Scunthorpe. That would be a huge blow for the Cestrians who would have been hoping he could add to his seven goals this season. All eyes will be on Elliot Whitehouse who has scored in his last two games after signing in May for his second stint at the club.  
Southport v Chester kicks off at 7:45pm (24 October) at The Big Help Stadium. A reminder that all tickets for this fixture must be purchased in advance.