Tranmere Rovers kickstart their FA Cup campaign on Saturday as they host League One table-toppers Wycombe Wanderers.
Wycombe are one of the highest ranked sides Tranmere could have drawn at this stage of the competition, but The Lilywhites will be hoping to replicate their previous FA Cup heroics.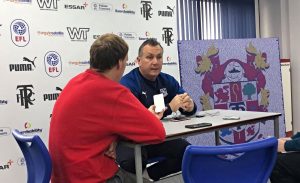 At today's press conference, Rovers' boss Micky Mellon said: "I always love competing and taking part in the FA Cup, everybody should – it's a brilliant competition.
"I love the FA Cup. I love the promise of the opportunities it can give you because it's exciting isn't it?"
Although, the Scot admitted: "We've got a home tie against a team who is right up there at the top of the league, and it's a great test for us and it'll be a great measurement to find out where we are as a team. We'll find out at the end of the game where we're at."
Tranmere Rovers and Wycombe Wanderers clash twice within the space of eight days, with Salford City's trip to Prenton Park sandwiched inbetween two home fixtures against The Chairboys. Mellon divulged that, "We'll certainly get to know each other very well."
After Tranmere's huge away win at MK Dons last time out, Micky Mellon stated: "It's always important to win games because you can see how the atmosphere changes on the training ground. But, we have to keep improving, but we're certainly moving in the right direction and getting results helps us do that."
A number of missing faces have returned back to the pitch and the training field recently, including Kane Mills, Jacob Maddox and hat-trick hero Rushian Hepburn-Murphy.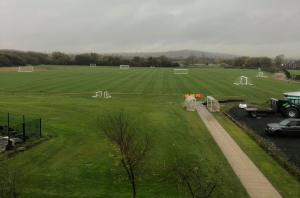 The Tranmere boss said: "It's good to have the numbers back. I've never heard a manager say he has too many good players, or too many [selection] headaches."
Mellon added: "[Morgan] Ferrier will come into the squad, there's no doubt about that." He also said there are no fresh injuries for The Lilywhites.
On the fitness front, Mellon was upbeat. He stated: "We're getting more robust, more 'League One robust'. You can see it in the group that we're starting to operate at these tempos now."
When asked about last season's Spurs FA Cup fixture, and the possible replication of such a tie, the 47-year-old said: "I think it's always important in football to be ambitious and dream. But, it's also important to just take care of today."
"If the players take care of Saturday and get a result, then you give yourself a chance of getting that big glamour tie. That's what everybody is dreaming of and wants to be involved in."
All images used were taken by myself.