Bootle Bucks Inclusion FC have received a massive boost after Liverpool was placed into Tier 2 of the government's new coronavirus system.
The Tier 2 restrictions mean that sport outside will be allowed to make a return to Merseyside.
Bootle Bucks have not been able to meet due to the month-long national lockdown.
The team is now happy to announce their sessions will begin again on December 5.
The Bootle Bucks
The club has also been nominated for the Liverpool Echo's team of the year award. The ceremony will take place on Friday.
The nomination for the award highlights the great success of the Inclusion side who have inspired the whole community. The whole of Bootle will be hoping that they can win the award and give those involved the recognition they deserve.
The club was set up in 2018 by John Doran and others, with the aim of offering football coaching to local people who previously had not had the opportunity.
Their hard work saw the Buck's nominated for the prestigious North West Football award in their very first year.
The club has grown massively over the past few years. The inclusion side has over 130 players with ages ranging from 6 all the way to 38 years old.
The team travels away to play other inclusion teams around the country and participated in 'George Best International Disability Tournament'.
This has created many happy memories for all involved in the project.
Buck's trip to Bradford
The Bucks' most recent away day was to an event at League Two side Bradford City.
The mini tournament was officiated by Premier League Referees John Moss and Martin Atkinson.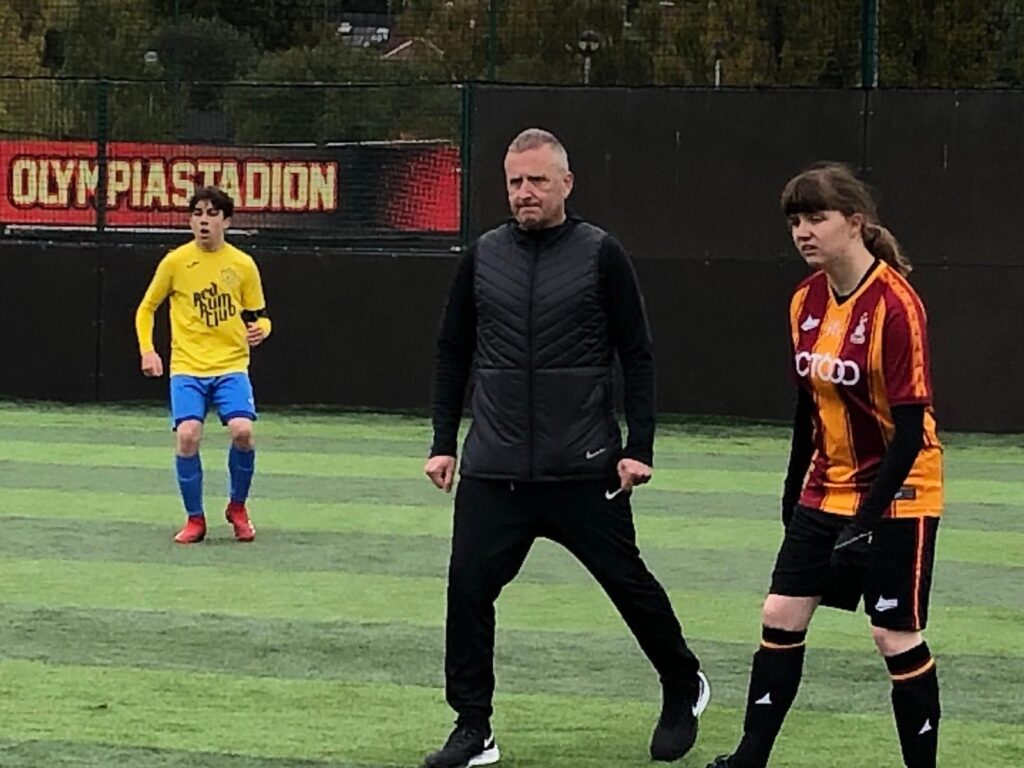 The team was also joined by local band Red Rum Club who have a close connection to the project.
In an exclusive interview, Francis Doran, the lead singer of the band, highlighted the importance of the project in a tough period.
He said: "The event at Bradford was great to be part of even though we got beat most of the games! It was special to see look on all the kids faces."
"Having seen all these young people who have suffered and have had to cope with the changing circumstances and changing environment, to witness the relief and the enjoyment is amazing to see."
Back up and running
News that Liverpool will be placed in tier two means the team can resume providing its sessions to the community of Bootle.
This will be a much-needed boost for the community in a tough period for everyone in the area.
If you would like to find out more about the club, then click the link to the club's website below.
Club Contacts – (bootlebucksinclusionfc.co.uk)
(Featured Image by John Doran)