Following a shock defeat to Alejandro Davidovich Fokina in the second round of the Monte-Carlo Masters, Novak Djokovic's status as the men's tennis world number one is at threat.
In any other season of his incredible career, the Serbian would have already picked up at least a couple of tournaments at this stage of the season.
So why in mid-April has he only played four competitive matches with a record of 2-2?
Perhaps this drop off from Djokovic is to be expected after his decision to remain unvaccinated against Covid-19 ruled him out of the Australian Open back in January.
Djokovic's controversial decision to remain unvaccinated also stopped him from playing in early season Miami Open and Indian Wells tournaments, explaining why the world number one has played such a little amount of tennis in 2022.
These trophies are usually where Djokovic comes into form in the busy tennis calendar, wining these tournaments in America a combined 11 times.
Therefore, to put down the lack of success this season to his decision to remain unvaccinated is understandable.
However, despite being hindered by this lack of playing time, Djokovic shouldn't just avoid criticism, especially after last week's poor defeat in the Monte-Carlo Masters to Fokina, who stands as the world number 27.
Djokovic didn't get unlucky in Monaco. He looked out of rhythm and far from the player we know he can be.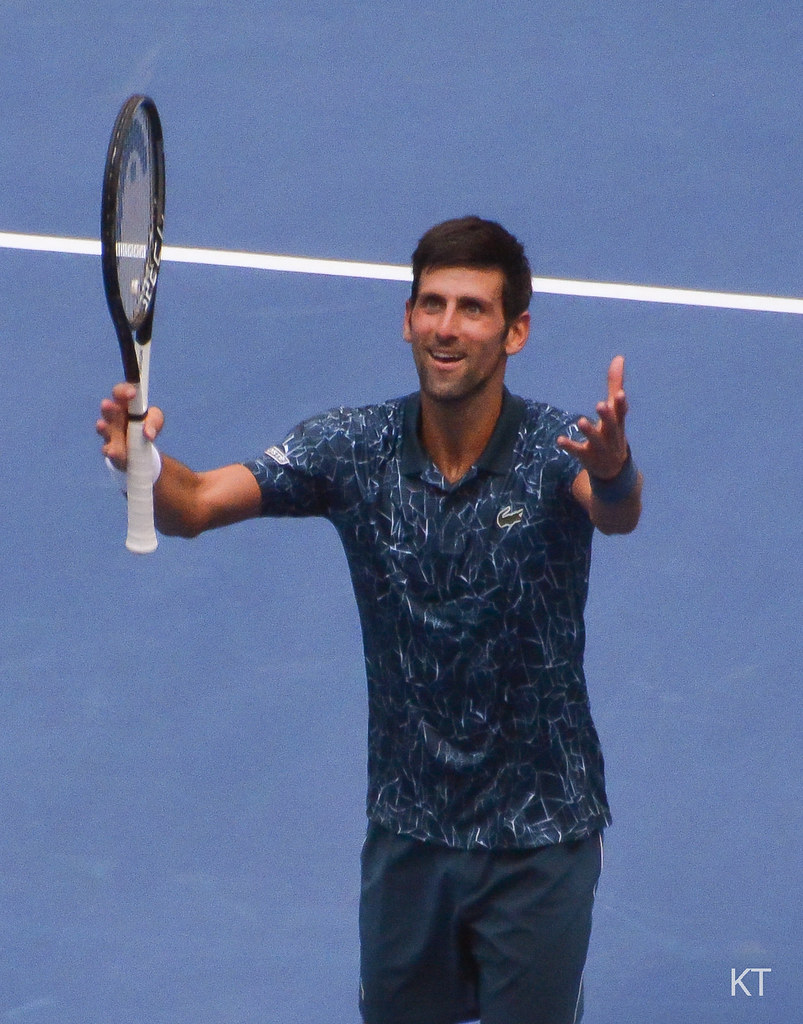 Although to be fair to the Serb, the fatigue he showed in his second-round match in Monaco can be put down to a lack of match fitness, after all he has missed more than half of this season's tournaments so far.
Further, Djokovic's coach Goran Ivanisevic explained after the defeat last week that he wasn't fully fit going into the tournament.
Couple this with a stop-start season and the early exit in Monaco can be justified to a degree.
Also, Djokovic is notorious for struggling in clay-court tournaments so perhaps the positivity for the remainder of the season is still strong for the world number one.
After all, he did only lose his status as the best in the world for three weeks to Daniil Medvedev—who handed the spot back after a surprising defeat.
Gaining that status back is a boost for his confidence that Djokovic will need if he is to have a good go at this season's major tournaments.
With several of the world's top players skipping the tournament and it being played on home soil, the upcoming Serbian Open is the perfect opportunity for the world number one to build some momentum and kick on in 2022.
He has also confirmed he will be competing in the master's 1000 events in Madrid and Rome at the start of next month, another chance to gain some match fitness and gear up to the Grand slam French Open.
However, upcoming competitions in May won't be straightforward for Djokovic as his rivals have played much more than him recently.
World number four Nadal has already won three tournaments this year with a record of 20-1, highlighting the contrast in form between them so far this year.
If Djokovic is to be successful this season, he is going to have to improve his game drastically in the coming weeks and months in order to overcome in form rivals such as Nadal.
The easing of Covid-19 restrictions in Europe means there shouldn't be too much hindrance now for Djokovic in being able to compete in tournaments.
It suggests the next few months will give a good indication of how much of the Serb's form can be put down to his vaccine decision and whether it's just a blip.
Overall, despite a forgettable start to 2022, Djokovic has still got plenty to play for and his upcoming participation in several tournaments will allow him to kick on.
The fact he only lost his title as world number one for three weeks, tells you he isn't expected to be slowing down just yet.
And the more he plays this season, the more chance of him picking up some trophies and asserting his dominance in men's tennis once again.
(Featured image on Wiki Commons licence by Carine06 from UK)