"I thought Liverpool was the perfect place to bring tennis out of its snobbish environment and bring it out to the people."
After the disruption of Covid, Liverpool will kick off the 2022 grass court tennis season with the Liverpool International Tennis Tournament.
And tournament organiser Anders Borg told Merseysportlive about some exciting plans for this year's event.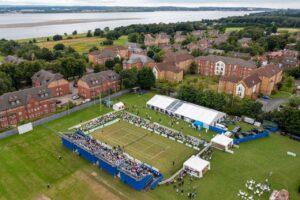 "It is a warm-up event to Wimbledon where we try and give the players as much grass court practice as possible prior to SW19," he said.
The tournament began in the early 2000s and Borg described Liverpool as the perfect venue, located at Liverpool Cricket Club in Aigburth.
"We were looking for a public park in England to bring tennis out of its little bit of a snobbish environment and bring it out to the people."
The Wimbledon warm-up acts is an ideal opportunity for emerging talents to show off their skills, but also to showcase some past legends of the game.
"We've had numerous world number 1 players over the years," Borg added.
"Mixed up with the legends such as John McEnroe, Martina Navratilova, Martina Hingis to mention a few.
"We had Novak Djokovic there as a 16-year-old before he shot up to fame!"
The format gives spectators some serious knockout tennis but also some light-hearted action involving legends.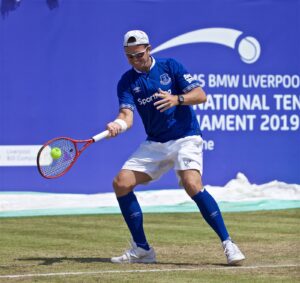 "The competitive bit we usually have a round robin format to play as many matches as possible, they want the grass court practise prior to Wimbledon.
"And then we mix it up with some of the legends which is more on an exhibition sort of level."
This year's line-up is exciting, headlined by 2015 Davis Cup winner, James Ward.
Emma Raducanu is without the doubt the shining light of British tennis after her heroics in the 2021 US Open.
Her journey started at this very tournament, recoding her first ever tournament win here.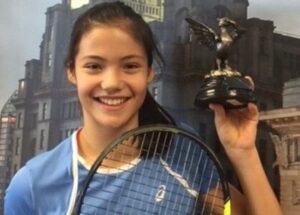 "Emma Raducanu also played in one of our junior events in 2015," Borg added.
"The first national event she won was in Liverpool, so we have quite a strong record when it comes to players."
A lovely video message from Raducanu herself below to this year's competitors:
Nice good luck message from our 2015 Liverpool International Junior Event winner and US Open Champion Emma Raducanu!
The encouragement of young talent in the tournament is fantastic, giving younger stars the chance to play on the big stage.
But also for the work in the community has been impressive.
"Each year we have a kids day only, where we invite about 500 kids from local schools in Liverpool, we introduce them to tennis, different sorts of exercises."
"This year the day is sponsored by KPMG, so they are bringing some of their staff to participate in the day where they teach the kids about letters and numbers, where they have to hit targets and move around different stations.
"So they get to play with the balls, and they get to learn a little bit about letters and numbers at the same time.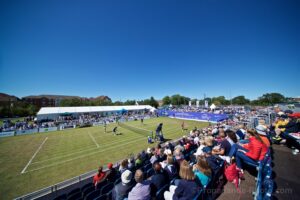 "Part of our mission to encourage more kids to pick up the game because tennis is a game you can enjoy all your life, also for all the social difficulties like mental health, obesity and crime."
The three days of tennis which begins on June 16 promises to be a mouth-watering occasion.
And who knows – next Emma Raducanu or even Novak Djokovic might be spotted.