Liverpool are the most popular club in Europe when it comes to online ticket searches, new data reveals.
Stats published by Ticketgum show the reds have an annual online search for tickets of 1,076,400, which is nearly 100,000 more than second placed Manchester United.
Fellow Merseyside club Everton came in 29th place with an annual ticket search of 154,000, and premier league teams filling 7 out of the first 10 places.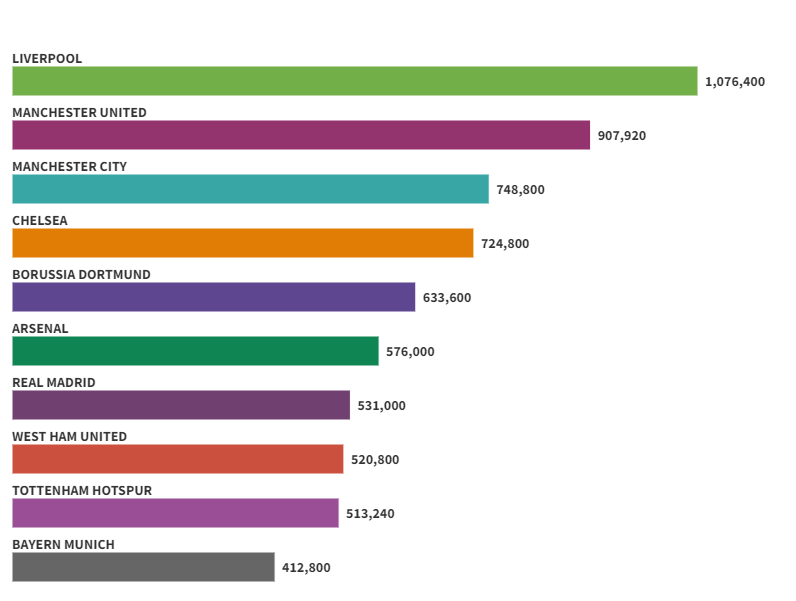 It also revealed that Liverpool have the highest number of ticket searches per month as well as annually, with an average of 89,700 searches a month.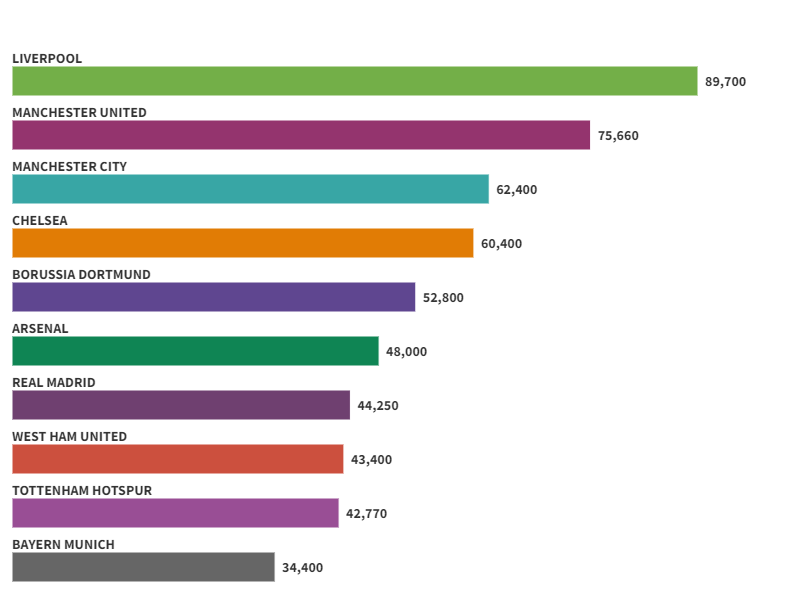 It comes as no surprise that the reds are at the top of both tables, considering the season they are having.
They have clinched a place in the final of the FA Cup and the Champions League.
Having already won the Carabao Cup, they have become the first ever British club to reach the final of the Champions League/European Cup and both domestic cups in the same season.
It is surprising to see Manchester United in second considering their poor form this season.
But the Old Trafford club has history with many supporters around the world keen to see the stadium.
Premier League clubs fill 7 of the first 10 places also how the PL is the most popular league in the world.
The major shock in this list is West Ham, who are above the likes of Bayern Munich, AC Milan and Inter Milan.
It is unsure what attracts people to West Ham, with the only reason maybe being the fact they play at the London stadium which was the home of the 2012 Olympics.
A team which is not in the top 10, but instead came in 15th is FC Barcelona.
This is a massive shock a Barcelona are one of the biggest teams, not just in Spain, but in the world, and it is very surprising to see them this low down.
But with the likes of Messi and Neymar not there anymore, people might not see the worth in going to the Nou Camp even if it is an iconic stadium.
(Featured Image took by Ellie Colledge for Merseysportlive)