The head coach of Liverpool Basketball believes a successful season in the Division 3 North-West League has put down a good foundation for the future.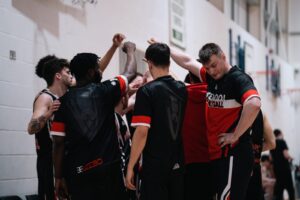 Under Jay Bradshaw, the Merseyside club finished third in the table for a second consecutive year, placing them as the 15th seed and securing a play-off place next week.
They ended their campaign last Sunday in a narrow overtime defeat to league winners Myerscough II, but despite the loss, Bradshaw was proud of their end-of-season performance.
He said: "If that's how the league winners have to beat us this season then I know we can hold our heads high.
"I thought the team was outstanding and a bit unlucky in a way to come out of the game with nothing.
"But Sunday's result had no final bearing on our league position and our place is pretty much set for us.
"What that game gave us was a lot in terms of preparation for the play-offs which will be valuable going into next week."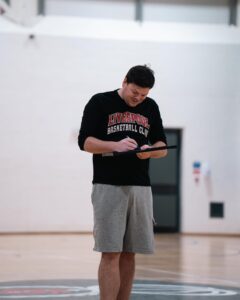 With 15 wins and five losses, LBC recorded a 75%-win rate, as well as the highest points scoring in the league.
Bradshaw said: "We are a competitive solid team and always in the fight.
"We've proven we shouldn't be afraid of anybody and that we can take pride in our record and the quality of teams we've played against, as well as our offensive and defensive rates this season.
"I think most points scored is nice to look back on as a coach from the season, however, it doesn't have any bearings or change how our season has gone as a whole.
"Basketball by nature is a high scoring game and an entertaining game, but there are plenty of other variables that we can improve upon to ensure we win more games next season."
Despite the high league position, the squad has had injuries to deal with throughout their campaign, losing key players on multiple occasions.
But Bradshaw, 32,  has praised the togetherness of the club and how players rise to big moments, helping them climb the table and achieve the play-offs.
He said: "The depth has really shone through than anything else. I can name Arnas Kildisas, who had a very strong start to the season prior to a knee injury, with multiple 20-point games guiding us to victories.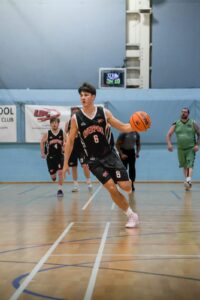 "Our captain Dan Walsh has carried the scoring load the second half of the season when injuries have hit us most.
"There are more names and performances which have contributed this season and that is the story, everybody has been willing to have their moment and step up when called upon."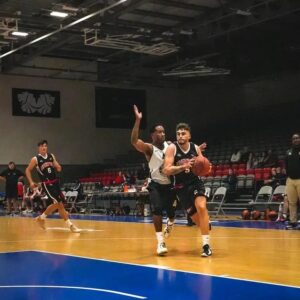 Bradshaw wants to set higher targets for seasons to come, despite the club's strong showing this term.
He said: "It's been a really good step in the right direction for Liverpool Basketball Club.
"Back-to-back top three finishes for the men's team, as well as play-offs, and it lays a good foundation for the squad that's building to hopefully achieve something bigger in the future.
"The club itself is on the right path and it's not just the men.
"The club is looking to launch a women's team next season and those two teams should form a basis for our junior set up who aspire to play at a senior level. These will be the shining light if you like of senior basketball within the city."
Their play-off opponent and date is yet to be decided but will take place within the next two weeks.