A petition has been launched calling on the Government to make singing, shouting and mocking about tragedies at football matches a hate crime.
Charlotte Hennessy, who started the petition, lost her father at six years old when he attended Liverpool's FA Cup semi final clash against Nottingham Forest at Hillsborough in 1989.
Charlotte told Merseysportlive: "The hate chants are really hurtful.
"To be standing at a match with my own son, who never got to meet his grandad, and hear away fans shouting " always the victims" and "the sun was right your murderers" is abhorrent.
"They were the victims – the victims of the Hillsborough disaster, as was my dad and the other 96 who died.
"A lot of us suffer with various mental health issues and to have your suffering used as banter is not only triggering but its just plain cruel."
Both Manchester City and Chelsea recently apologised to Liverpool and their fans after supporters of both clubs sang songs related to the 1989 disaster.
We know the impact these vile chants have on those who continue to suffer as a result of football tragedies. For their sake, this has to stop. https://t.co/5dLLAl4Ptu

— Liverpool FC (@LFC) April 4, 2023
97 Liverpool fans were unlawfully killed by the failures and negligence of South Yorkshire Police force at Hillsborough.
Reports, investigations, and an inquest all concluded that Liverpool fans were not to blame.
The petition currently stands at nearly 15,000 signatures.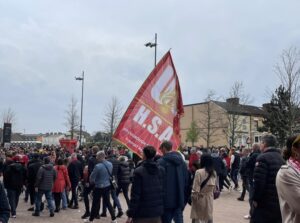 Charlotte wrote a piece for the Independent back in 2018, she said: "I do not remember my dad's voice, his smell, his laugh. I wish I could recover them.
"Looking back, I realise that I spent my childhood as a lost soul, always emotional, and my teen years were spent in anger.
"As an adult I am diagnosed with post-traumatic stress disorder, depression, and severe anxiety."
Liverpool paid tribute to the 97 supporters who lost their lives in the Hillsborough tragedy at their last home game against Arsenal.
A minute silence was held before the start of the game to remember those who tragically lost their lives.
The Government will respond to the petition as it has currently reached a minimum of 10,000 signatures.
At 100,000 signatures the petition will be considered for debate in Parliament.
You can sign the petition by clicking on the link here.
(Featured image courtesy of Ben Sutherland, wiki commons)