Liverpool amateur boxer Lucas Dube is ready to return to the ring as he searches for his next opponent.
The 23-year-old is eyeing a summer 2022 fight, and believes he has what it takes to beat anybody.
Dube, who now holds the England Boxing Northern Area 52 title, has been forced to take a break since 2020 due to Covid-19.
Dube said: "It's been a really frustrating two years now.
"I've been ready to get back in the ring for a while, but the pandemic really slowed my progress down as well as many other fighters."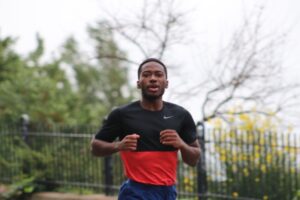 The Zimbabwe-born fighter is currently 2-0 after victory in 2019 where he won the MTK Box-Cup tournament.
Training at the No Limits Gym, Dube has had to balance his work as a car salesman with training.
He said: "It has been difficult finding he work and training balance, but I'm lucky I love both my job and boxing.
"It really helps keep me motivated to succeed in both.
"I've tried to remain grounded. Obviously boxing full-time would be a dream come true, but I've learnt through the pandemic that I cannot rely on that."
While still amateur, Dube has shared the disciplined mindset he believes could take him further in the future.
"It's common knowledge that boxing is one of the most disciplined sports at every level.
"I think if I keep looking to learn and improve and never be happy with where I am then I should go far.
"You need that confidence, otherwise what's the point? I know there are some really talented boxers especially in Liverpool. I have to believe I'm better to win."
Whilst no fight has been confirmed, Dube has offers to return to the ring in four weeks time.
"There are some decent offers for me, I think as early as four weeks away.
"I just depends on the challenge. I feel ready to go but I want to push myself with difficult opponents."
(Photo credit: Lucas Dube)