AFC Liverpool made it into the fourth round of the FA Vase for the first time in their history after a narrow 1-0 win at home to Pilkington.
Following three wins in their last four matches, AFC Liverpool kept up their momentum with a second half winner from Luke Stephens in front of the 148 in attendance at Rosset Park to keep their Wembley dreams alive.
The away side began the match the strongest, with a last-ditch tackle by Darren Thomas proving to be a warning sign for the hosts.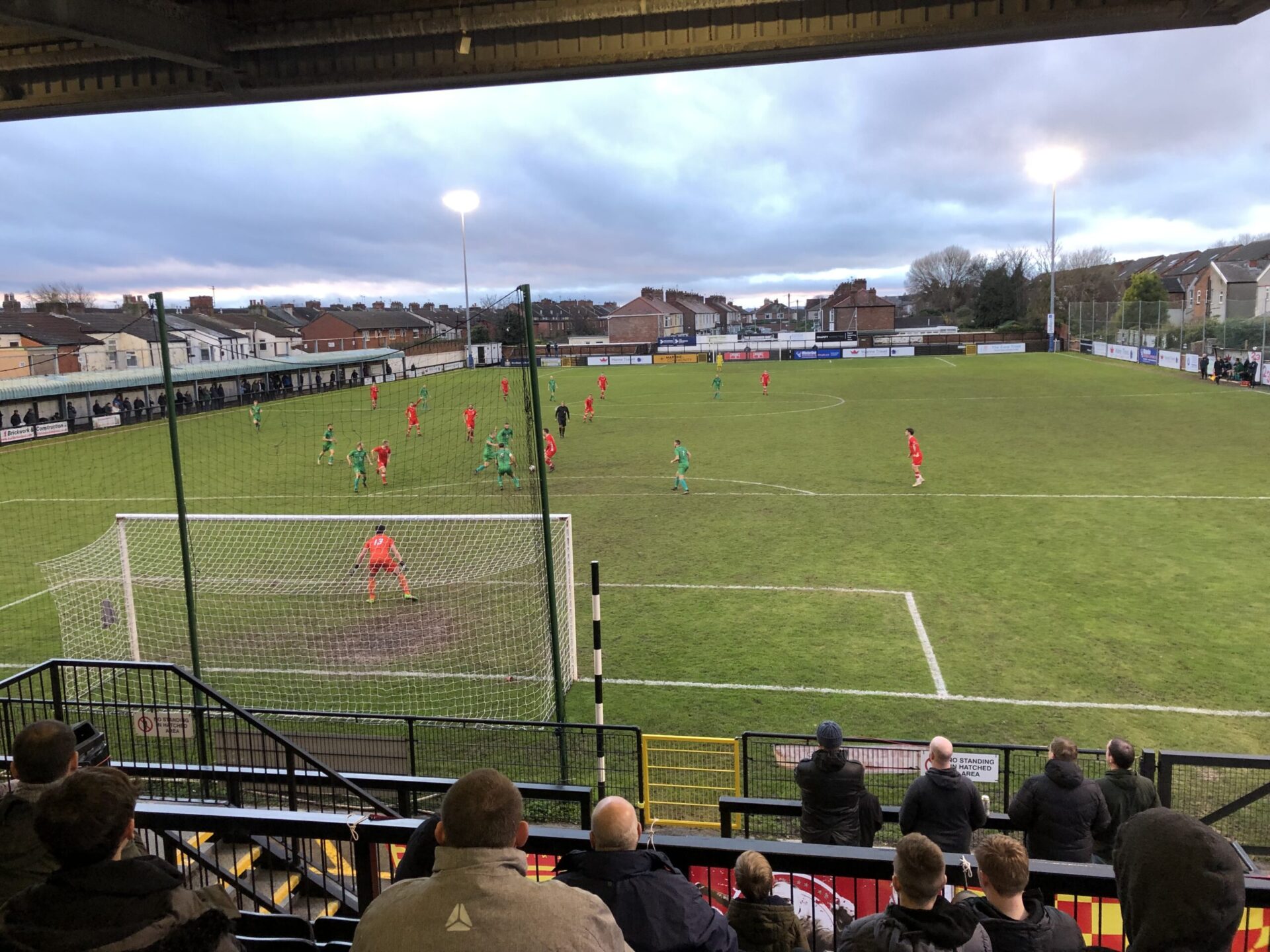 A stretching save by Jack McGovern tipping the ball to the right of his goal for AFC Liverpool just moments later increased the pressure on the home side.
However, the chances stopped coming for Pilkington and AFC Liverpool managed to get a foothold in the game.
After a fairly cagey first half, the interval provided some entertainment with the visitors being locked in the away changing rooms.
Pilkington assistant manager Lee Jenkinson said: "Before the game we had to get a locksmith out to break into the changing rooms as somebody had lost the keys.
"And then at half time somebody shut the door and got locked in so that is what the delay was!"
The second half proved to be a different story for the hosts, who were much more impressive and just after the atmosphere started to get lively at Rosset Park, Darren Thomas put them ahead after tapping into an open goal at the back post from an in-swinging corner in the 50th minute.
The home side grew in confidence following their goal and could easily have had a couple more.
Assistant manager Jenkinson expressed his disappointment with their overall performance on the day.
He said: "First half we probably just edged the game.
"We should have come in at half-time winning, second half first 25 minutes we got absolutely hammered, AFC deserved everything they got second half."
Substitute Anthony Lyons made an impact when he came off the bench for AFC Liverpool and he had the ball in the back of the next, only for it to be immediately ruled offside.
Tensions boiled over late on and a brawl by the corner flag broke out as Callum Schorah was pushed over by a Pilkington player, with a fan appearing to angrily confront the visiting player.
The closing stages of the game did see Pilkington create a few half chances.
However, the hosts saw out the match and a hard earned 1-0 victory has put then into the national draw stage of the FA Vase.